CT to NC Day 2
Oyster Bay, NY To Manasquan, NJ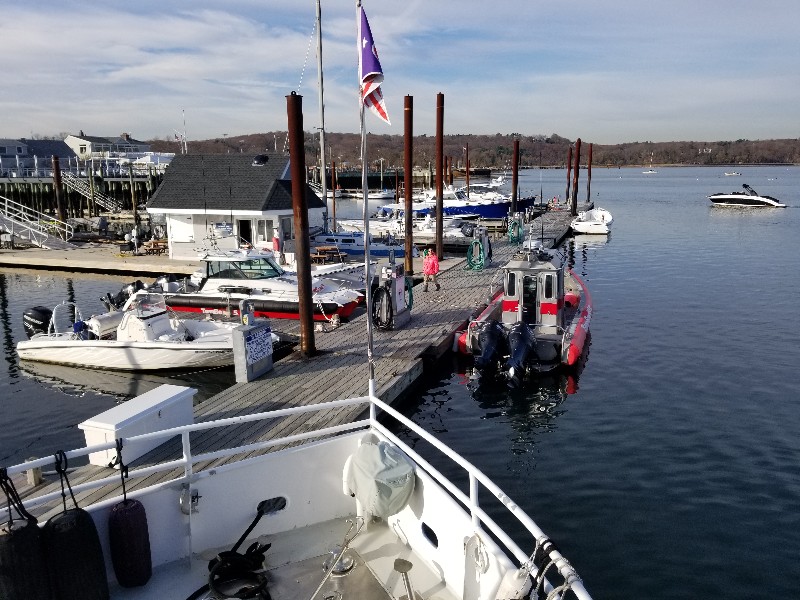 We departed Oyster Bay Marine Center at 0900... not an early start but let us arrive to Hell Gate on the East River at slack before an ebb tide. This would give us a favorable current as travel through New York City and out of New York Harbor.
Throgs Neck Bridge entering the East River...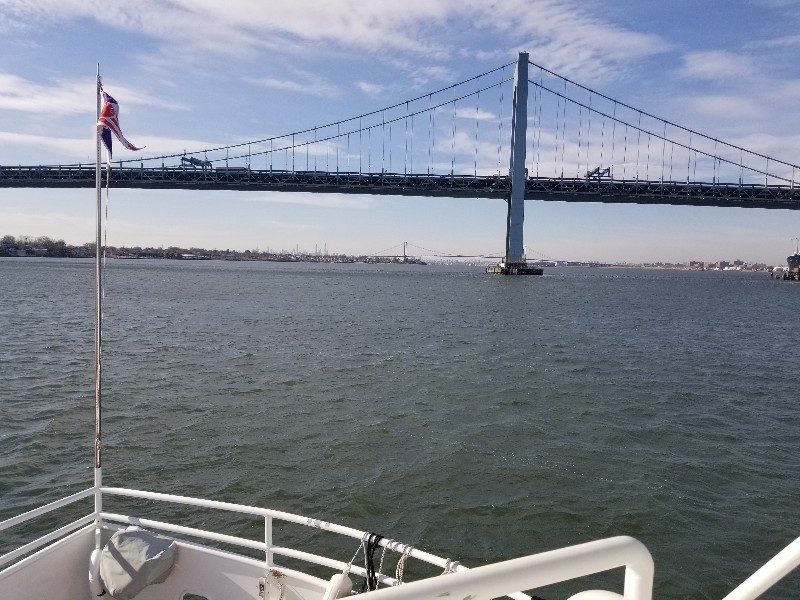 We arrived to Hell Gate as planned at 1300 and the tide was just beginning to go out... gave us a slight boost in speed... not like we have experienced in the past but a boost.
The wind was really blowing from the SW.... over 20 knots... the forecast for the Atlantic between New York and Manasquan was for a 2 foot swell from the SE with a 15 second period... everything looked good for a nice transit to Manasquan. We exited New York Harbor and things seemed good... as we reached Sandy Hook the 2 ft SE swell was more like 4 ft and maybe a 5 to 6 second period... anyway, it was not a very comfotable ride to Manasquan... 4 plus hours...


We arrived to Manasquan and docked at the Shrimp Box... expecting to have a nice seafood dinner... only to find they were closed till March 2021... dinner on the boat.

Our location at 40°06.109'N, 074°02.255'W. We traveled today for 10 hours and 30 minutes covering 71.2 nautical miles averaging 6.8 knots.