CT to NC Day 10
Solomons, MD to Deltaville, VA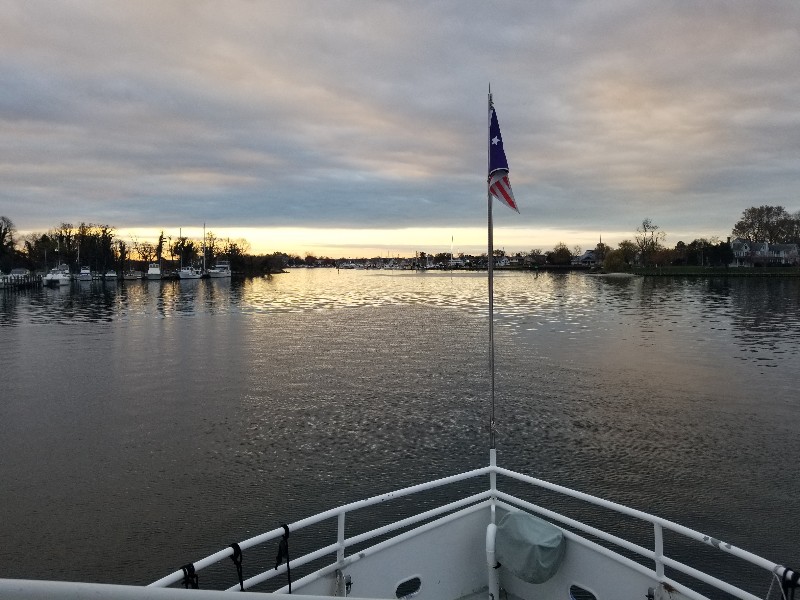 We departed from Calverts Marina this morning at 0715. Forecast was for 5 to 10 kts out of the north 1 ft seas... perfect!
Had a slight boost from current for about half the day running at 7.5 knots...midday we slowed to 6.5 knots... not too bad but prefer the boost.


Several sailboats were leaving the area this morning heading south... two were at the docks with us at Calverts… and saw 2 to 3 others during the day..... and of course the local fishing boats... commercial and recitational.... was a very nice day out on the bay... could of been sunnier but we were happy with partly cloudy and calm seas.

We had no real destination planned for the day when we left other than "south"... we came to the Reedville area at around 1230... too early to stop... we decided to find a nice place to anchor... with a little research of where we would be around 1600 we decided to venture into Jackson Creek in Deltaville... been a few years since we have been there and it's a nice peaceful anchorage.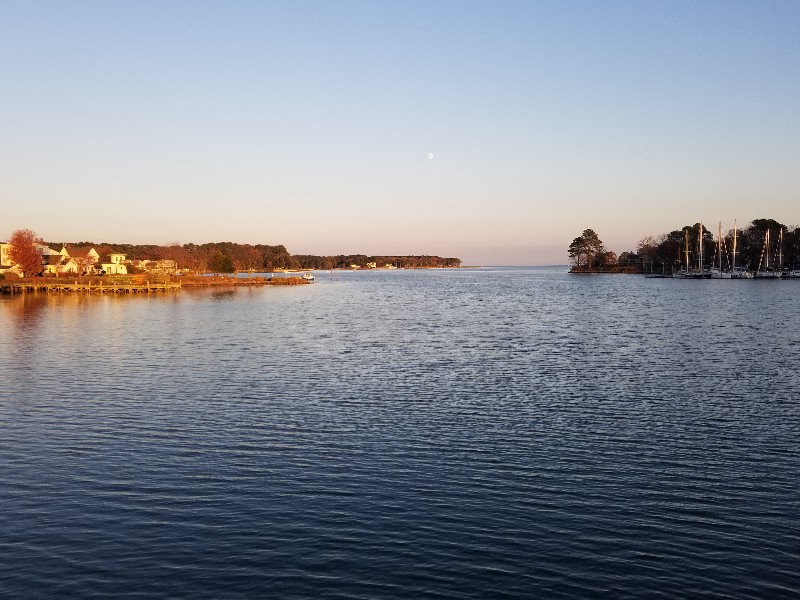 We dropped the hook and were securely anchored at 1530. Our position tonight is N37°32.698', W076°20.093'. We traveled today for 8 hours and 15 minutes covering 56.6 nautical miles averaging 6.9 knots.