SC to CT Day 14
Chesapeake City, MD to Atlantic City, NJ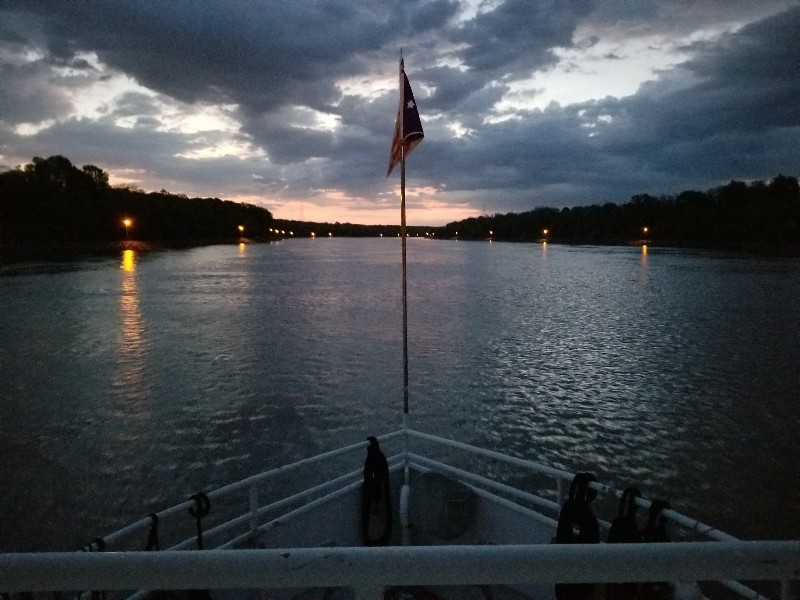 We left Chesapeake City this morning at 0500... winds and seas permitting destination Atlantic City, NJ. Early departure to get as much favorable current down Delaware Bay to Cape may, NJ.
As expected we had current against us going out the C&D Canal running between 5 and 6 knots... hit the end of the canal and turned into the Delaware River and current started pushing us 9 knots plus... carried this boost for maybe an hour and it slowly started slowing down as we approached Cape May... eventually slowing back to 6 knots. Once we enter the Cape May Canal we got our boost back running 7.5 to 7.8 knots all the way through the canal and out the Cape May Inlet to the Atlantic Ocean.
The seas had been fairly calm all day... we hit the Atlantic and the wave switch turned on... 4 to 6 foot swells with a short period out of the SSW... producing a lot of pitching and rolling... not an uncomfortable ride but every now and then that rogue wave hit us and you had to hang on....
Good thing was we continued to carry our boost from current running 7.5 to 8 knots all the way to Atlantic City.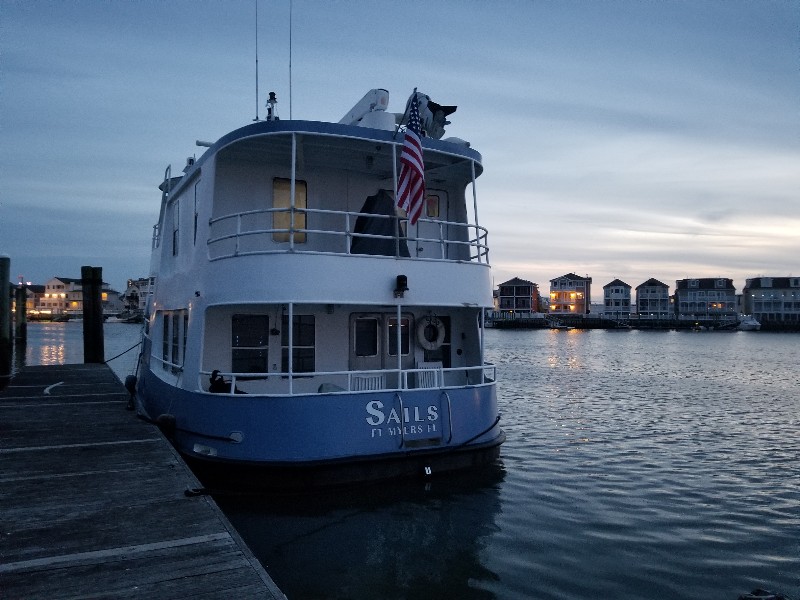 We arrived at approximately 1930 and docked at Gardner Basin Marina. Our location for the night at N39°22.569', W074°25.279'. We traveled today for 14 hours and 30 minutes covering 99.7 nautical miles averaging 6.9 knots.