FL to CT - Day 6
Wabasso, FL to Cocoa, FL

We departed this morning at 0730 and proceeded north on the ICW. The anchorage was not the best... a lot traffic noise all night from the adjacent bridge. We probably will not use this anchorage again.
Was yet another beautiful day on the water... sunny and low winds. Lots of boat traffic to watch.
We our destination for the night in Cocoa, FL at approximately 1300. The Cocoa City Docks. The docks allow overnight dockage for two consecutive days with a maximum of four days per month. This is for ICW cruisers that have sleeping, bathroom and galley. All posted on an official sign on the dock... very nice!
When we arrived there were two boats already on the dock... on the west end a 30' sailboat with his dinghy hanging off the back to the east and a 50' plus sailing catamaran on the east end. However, the catamaran was docked 20' end from the end of the dock thus taking up 70' plus. This left us what looked like about 50' between them... that is if the dinghy was not also in the available space.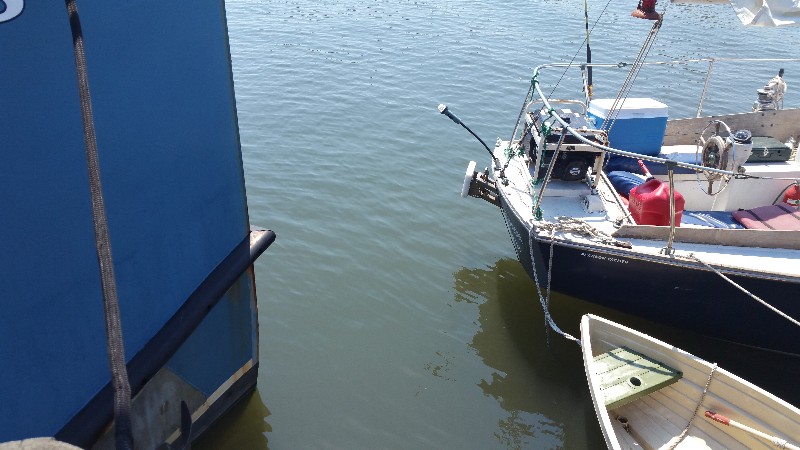 I moved up toward the dock bow toward the small sailboat to see if we would fit... Nope... the dinghy was hanging into the space 15-20 feet... I backed away... as I was backing away our prop wash pushed the dinghy out of the space and alongside the small sailboat... now was our chance. I moved back toward the dock bow at the stern of the small sailboat.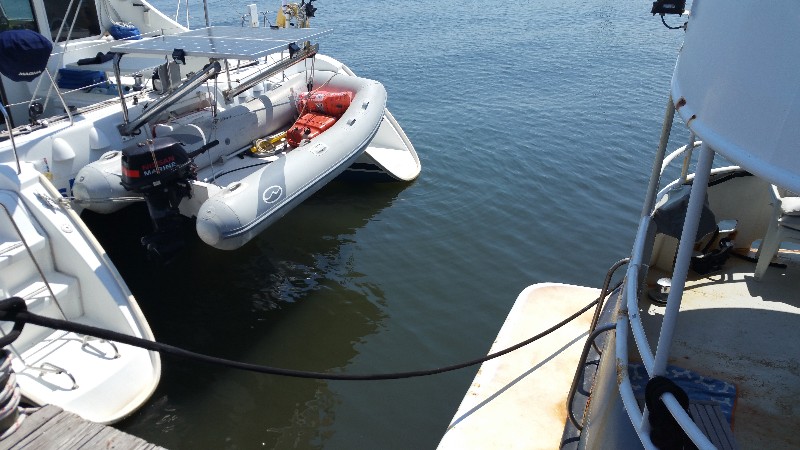 Susan secured a bow line to the dock and I was able to swing SAILS into the dock using the bow line... we were docked with 5' fore and aft to spare...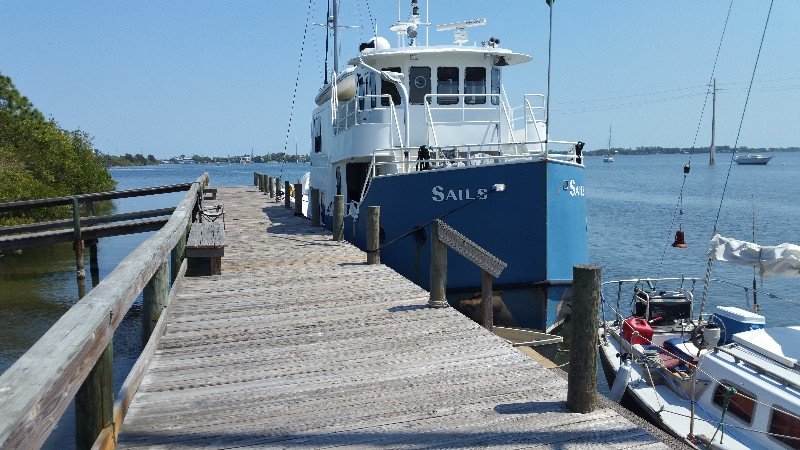 Securely docked at 1330 at N28°21.291', W080°43.334'. We traveled today for 6 hours covering 39.7 nautical miles averaging 6.6 knots.

Dinner tonight at Ryan's Village Pizza...