FL to CT - Day 7
Cocoa, FL to New Smyrna Beach, FL

We left Cocoa docks this morning at 0745 and this morning we did not have a pretty sunrise... we had what turned out to be the worst day of our trip so far. Rain, lightning and wind... a few photos from when we were leaving Cocoa.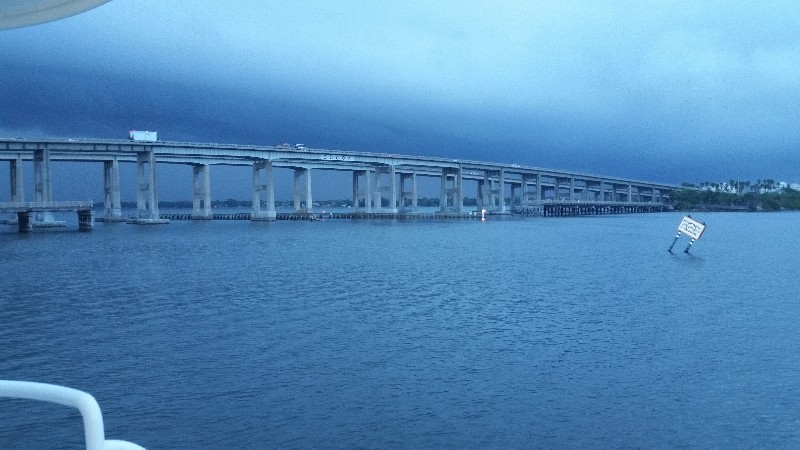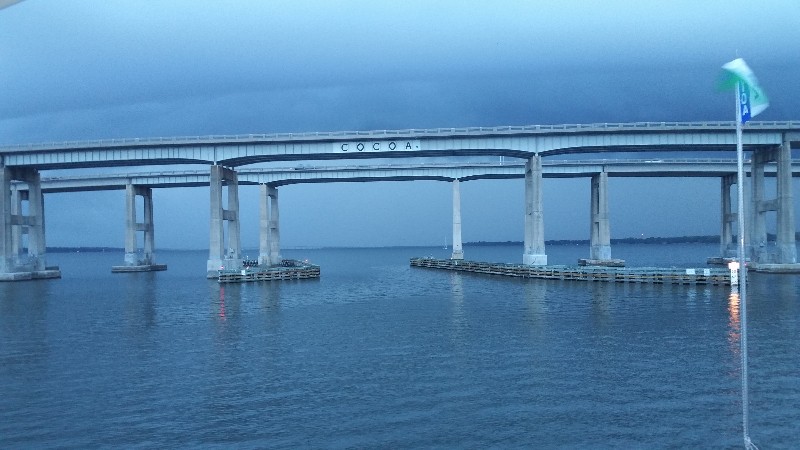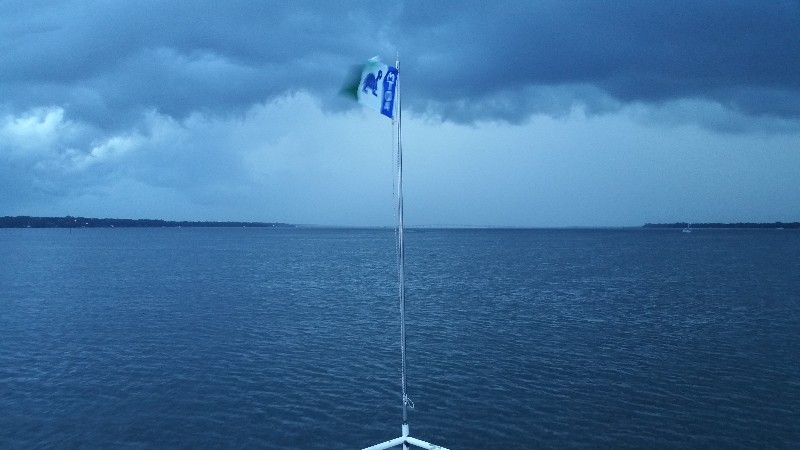 The worst place was just before the NASA Causeway Bridge... the winds picked up to over 40 knots and the rain reduced visibility to 100 feet. I had to turn SAILS into the wind and hold position till conditions improved enough to at least see the bridge.
The never really let up staying at 25 to 30 knots till about 1300 when they dropped to 15 to 20 knots.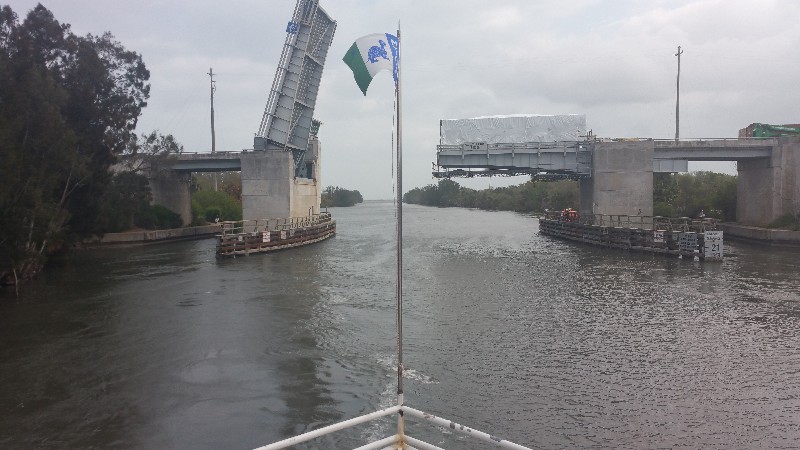 Was glad to see the Haulover Canal bridge under construction and open... well one span was open... so I did not have to lower the mast and antennas in the high winds... they are tough to handle even in calm conditions.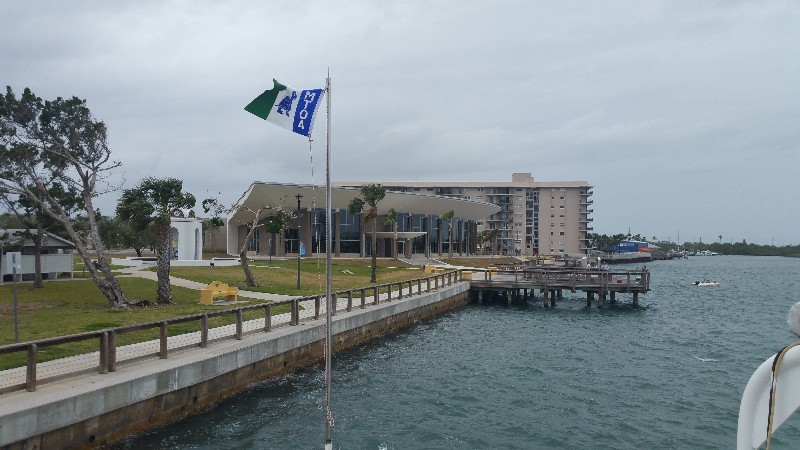 We arrived New Smyrna Beach to find the free docks were totally open. NO boats to squeeze between today. We were securely docked at 1430 at
N29°01.473', W080°55.141'
. We traveled today for 6 hours and 45 minutes covering 45.1 nautical miles averaging 6.7 knots.