CT to FL Day 23
Cumberland Island, GA to St. Augustine, FL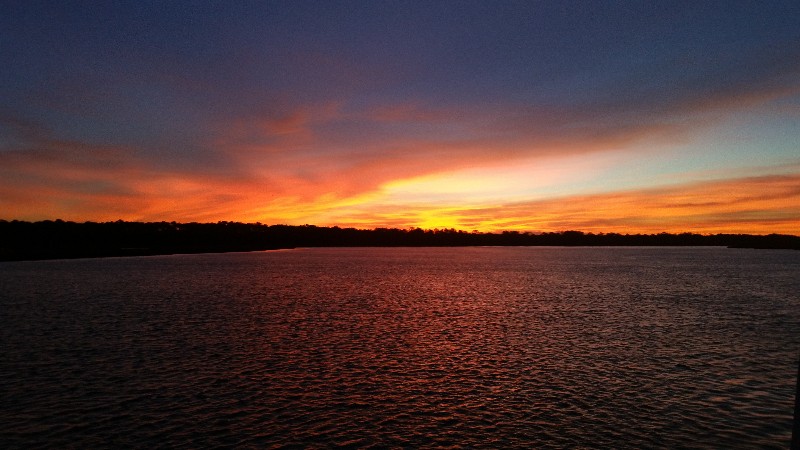 Anchor up and underway at 0700 just before this sunrise... again the anchor chain was clean... except for some type of vegetation that was infested with small crabs.
10 minutes and we were back out to the ICW and heading north. The decision to cross St. Andrews sound yesterday was a good one... soon as we cleared the trees of the anchorage we had 25 knot winds out of the NE and the waves were 2 footers even this far in from the sound. They only lasted for about 5 minutes and we turned to run with them and did not even notice them.
The weather was nice again today... sunny for the most part... and windy in the morning... subsiding in the afternoon.
More boat traffic today with two trawlers passing us and a lot of small recreational boats. We also heard a lot of boats on the VHF.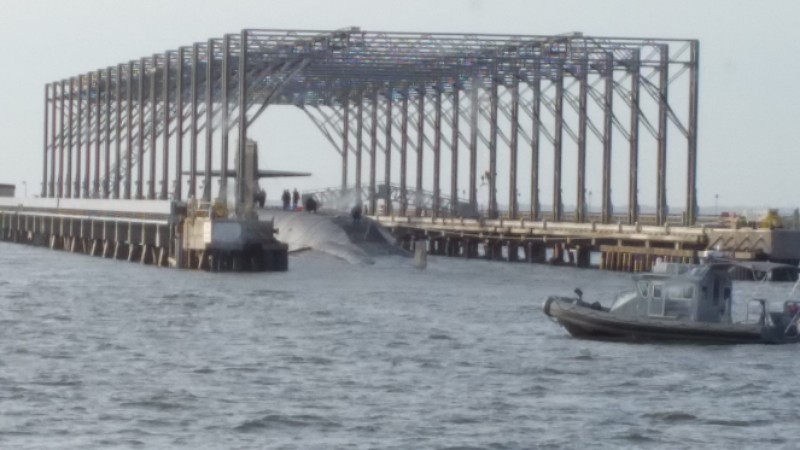 We did get to see a submarine in Kings Bay... after we passed through the area the Coast Guard started hailing boats to warn of the impending escort of the sub out to sea... we made it through just in time as they were actually have boats stop... pull out of the channel and hold station until the sub and escort boats had passed.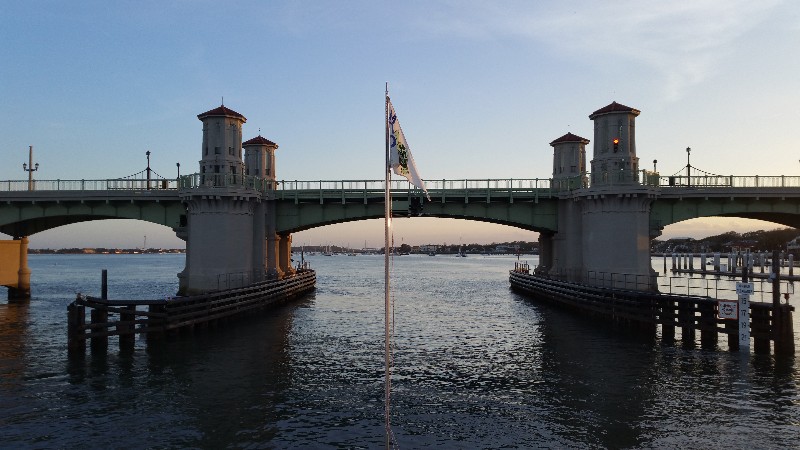 We ran until sunset which landed us in St. Augustine. We took a mooring ball at the St. Augustine Municipal Marina. Our location for the night
N29°53.339', W081°18.439'
. We traveled today for 10 hours and 15 minutes covering 72.0 nautical miles averaging 7.0 knots.