CT to FL Day 12
Great Bridge, VA to Coinjock, NC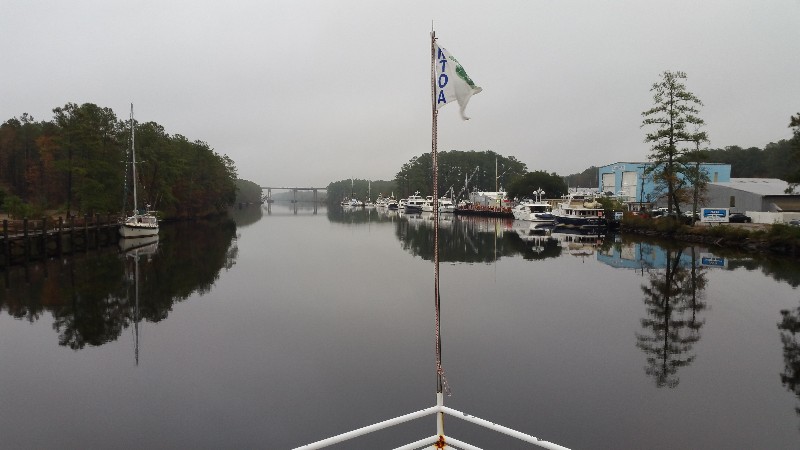 Not a real early day leaving at 0800. We had the Great Bridge Bridge directly in front of us that opens on the hour... 0800... and the next bridge is the Centerville Turnpike Bridge and it will not open between 0600 and 0830... we needed to arrive to it for the 0830 opening. Which we did without any issues.
The next bridge is always a killer... opens every 30 minutes on the hour and half hour but we just cannot make it from the Centerville Bridge to the North Landing Bridge in 30 minutes... so, we have to go very slow and arrive for the 0930 opening. So , we moved along at a snail's pace for an hour and arrived at the North Landing Bridge at 0930.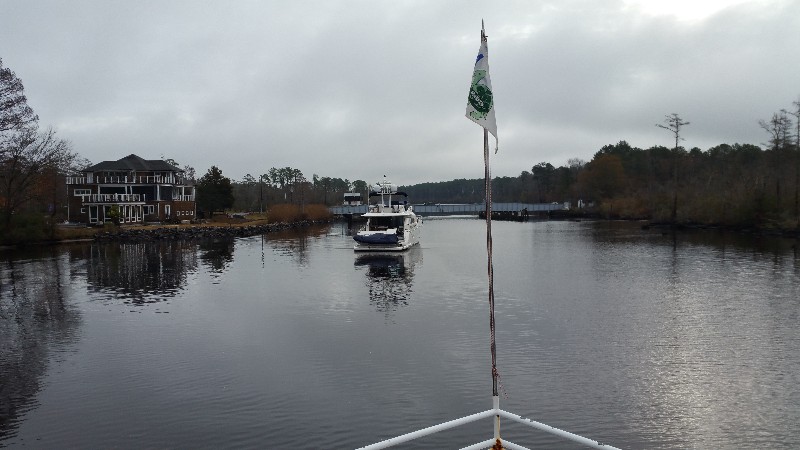 We did have one boat pass us at the North Landing Bridge... and we actually saw a couple of other boats today... but it was like a light switch being turned on for the VHF traffic we heard from other boats moving south... never saw any of them but we sure heard a lot of them.
Today we would either go a long day running a couple of hours after sunset to make Alligator River or stop early and make the longer trip tomorrow to the Belhaven area. We opted for the shorter day today and stopped at Coinjock Marina, in Coinjock, NC.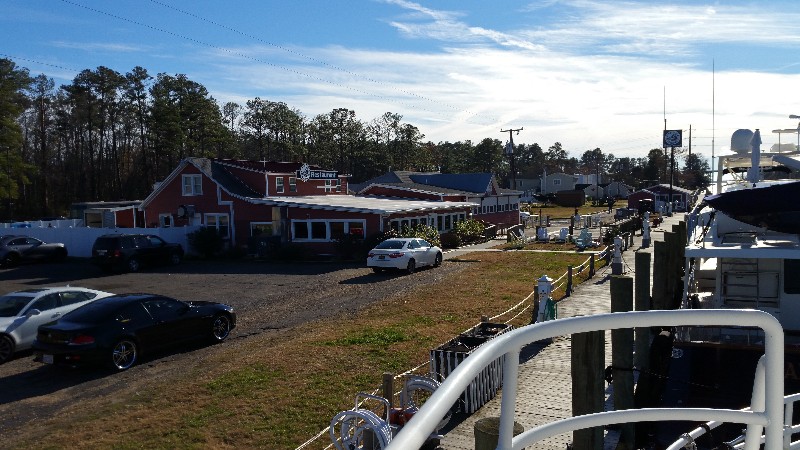 We arrived to Coinjock and were securely docked at 1330. Our location for the night
N36°20.971', W075°56.898'
. We traveled today for 5 hours and 30 minutes covering 66.8 nautical miles averaging 5.8 knots.