CT to FL Day 16
Swansboro, NC to Carolina Beach, NC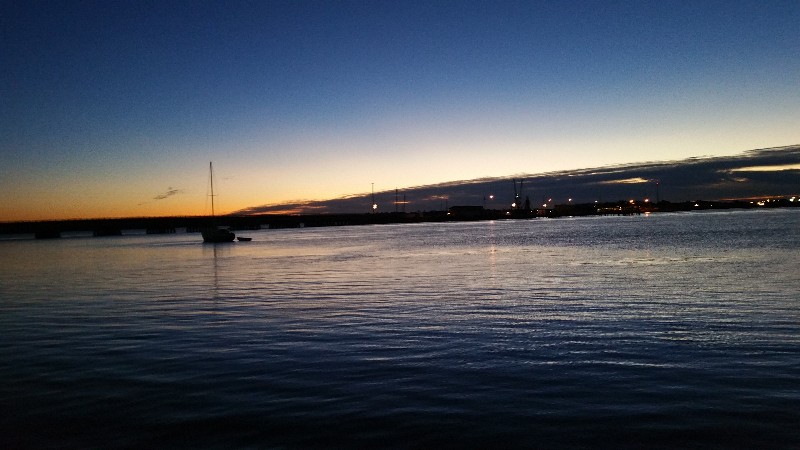 We left Swansboro this morning at 0640 before sunrise and proceeded south down the ICW. Destination for the day planned as Carolina Beach.
Forecast was for a cold and windy day... being on the ICW and no open water the winds would have little effect.... and luckily the cold was not too bad as it was bright and sunny all day and the pilothouse was warm and cozy with the sun shining in.
Today we had a lot of bridges with restricted opening times. Onslow Beach Bridge, Surf City Bridge, Figure Eight Bridge and Wrightsville Beach Bridge.
Onslow Beach Bridge we ran a little late on arrival but were lucky to have a boat waiting for it to open so we were able to make the opening.
Surf City Bridge was not an issue arriving 4 minutes early finding the same boat waiting at the bridge that was at Onslow.
Arrived to the Figure Eight Bridge to again find the same boat waiting for an opening. We could of dropped the antennas and mast and proceeded through but only had to wait maybe a minute for the opening.
Next bridge was the Wrightsville Beach Bridge and it only opens on the hour so we had a slow 4 miles to arrive to it at 1400... the boat that we have met at each bridge rushed ahead and waited like 30 minutes for the opening at the bridge... not really hard to calculate the time of arrival and pace yourself so you arrive with very little wait time... he does not seem to have figured that out.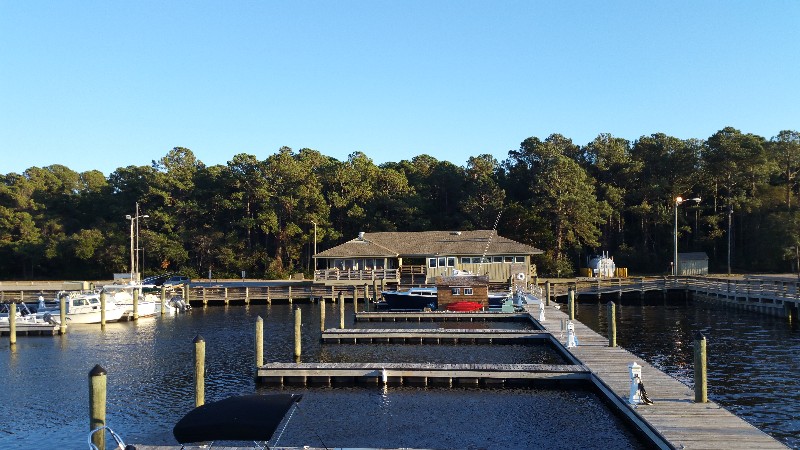 We arrived our destination and we securely dock at
Carolina Beach State Park Marina at 1600. Our location for the night
N34°03.012', W077°55.156'
. We traveled today for 9 hours and 20 minutes covering 58.8 nautical miles averaging 6.3 knots.