FL to CT Day 2
Pelican Bay to Fort Myers Beach, FL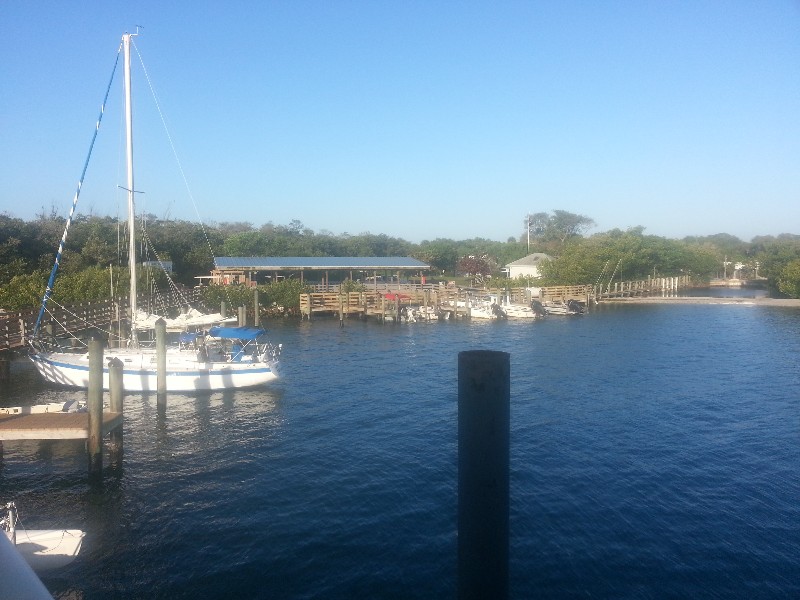 We pulled the anchor and departed at approximately 0800... a quick stop at the Cayo Costa State Park docks to Beecha and we were underway to Fort Myers Beach where SAILS would be hauled for new bottom paint.
It was a beautiful sunny day with light winds and what seemed like hundreds of boaters out on the water. The amount of boat traffic was very surprising for a Tuesday morning but it was nice to see so many people out enjoying the day on the water.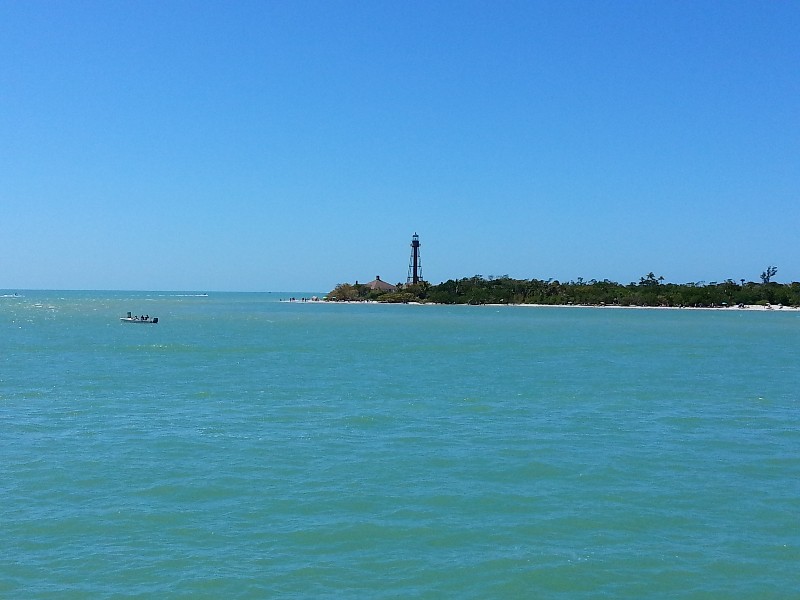 We arrived to Fort Myers Beach and Gulf Marine Ways at approximately 1230 and pulled to the travel lift docks. We lowered the dinghy so we would have it to explorer the beach by water. We had also brought our car to the marina a couple of days earlier so we would have it as well if needed.
By 1300 SAILS was hanging in the travel lift being to her new home on the hard for the next few days. If all went as planned we would only be on the hard for 4-5 days. Fingers crossed that we are back in the water on Friday and underway Saturday and heading north.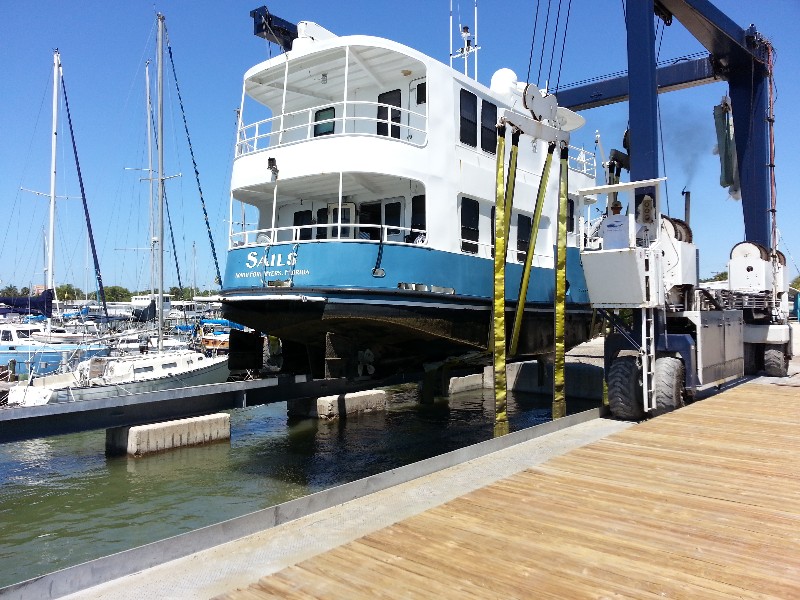 Today we traveled for 4.5 hours covering 26.8 nautical miles averaging 6 knots.