FL to CT Day 16
St. Johns Island, SC to Georgetown, SC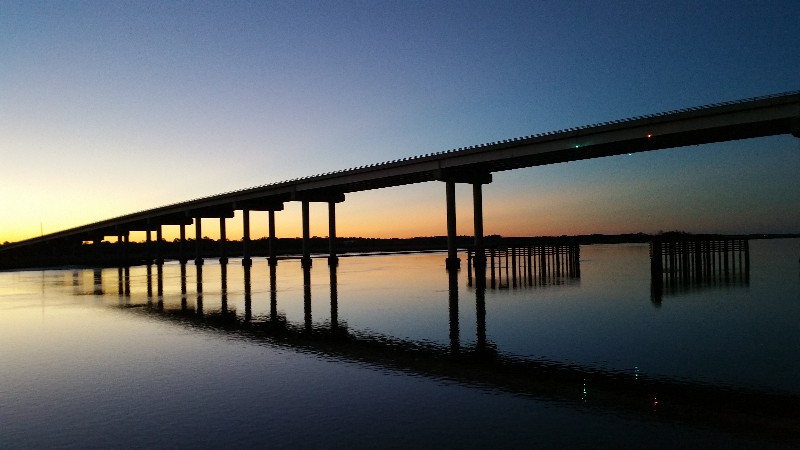 We were up early and left the dock at 0700... the sun was not up but the sky behind the bridge in front of us was awesome.
Beautiful day on the water... sunny but a bit windy with 15-20 knot winds. Had one cruising boat pass us and a lot of small recreational boats.... it is Saturday so we expect those...


Most of the day we had current giving us a boost in speed... of course we did have some spots where we dropped to less than 6 knots... it all averages out... but it felt as if it was more in our favor today.

We decided to stop in Georgetown when the current switched against us and would be that way for as long as we continued on... no need to fight the current... Georgetown it was... we had not stopped here in a couple of years so it will be nice to see how things have changed.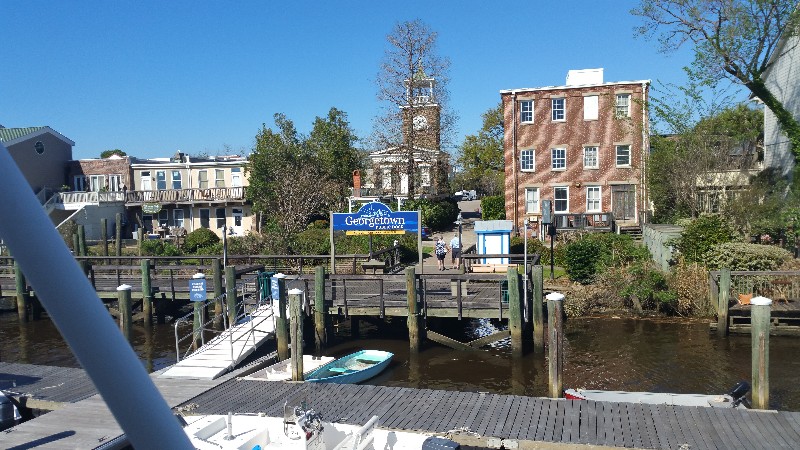 We arrived to the town dock and were securely docked at 1600. Our location for the night N33°21.956', W079°17.042'. We traveled today for 9 hours 61.2 nautical miles averaging 6.8 knots.