FL to CT Day 29
Galesville, MD to Chesapeake City, MD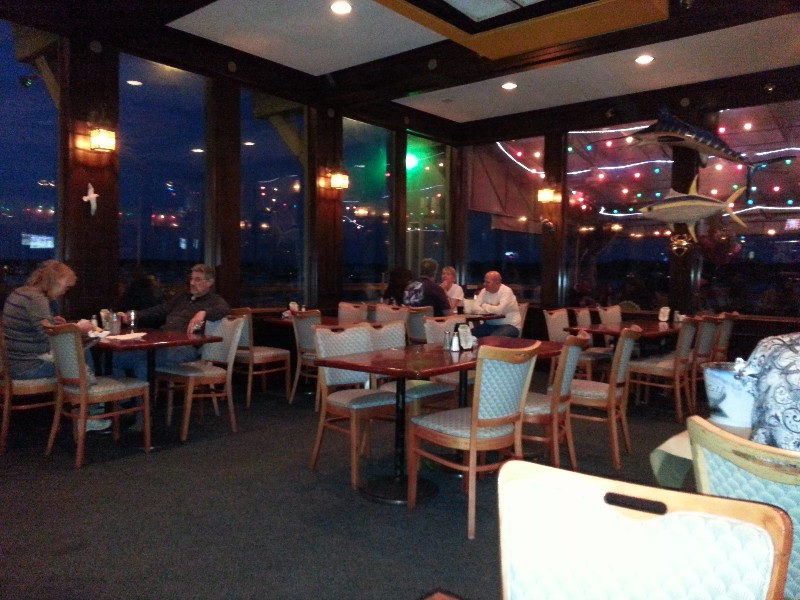 After cruising for almost 13 hours yesterday we decided to eat out… right next to the County Wharf is Thursdays Restaurant and a couple of burgers and some cold beer was just what we needed to end the day. Returned to the boat and went to bed for an early departure.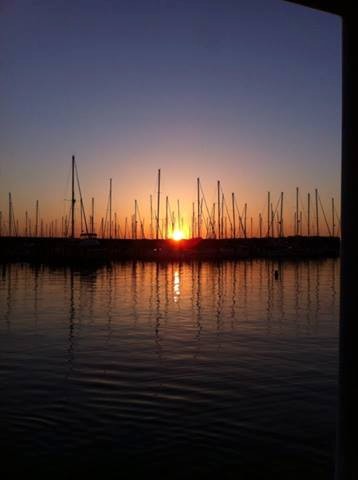 Alarm went off at 0530 and we sprang out of bed ready for the days cruise… NOT! We did get up but the alarm went off way too early for both of us. Susan got a great photo of the sun coming up over the adjacent marina when she was walking Beecha.
With the weather forecast with gale warnings late morning we wanted to get to Chesapeake City as early as we could. The free town dock can fill up pretty quick and with bad weather forecast we wanted to be there early.
The current was in our favor and gave us an awesome boost of speed the entire day… seeing over 9 knots at times. Despite the forecast of 3 foot waves in the bay we never saw them… 1 foot at best all day.
We arrived to Chesapeake City and docked at the town dock at 1330… tough getting into the dock with one space left about 55-60 feet long and wind blowing us off the dock… and 30 feet off the dock the water depth is a little less than we need… but we finally made it in… other boaters at the dock were very gracious and came out to assist with dock lines.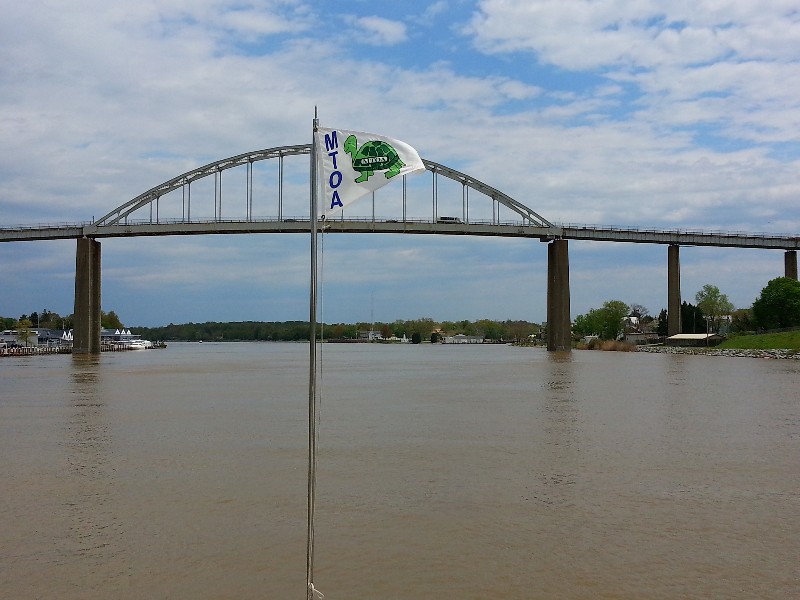 We will hold up here as the weather front passes over us… Our location for the night… N39°31.623', W075°48.672'. We traveled today for 7.25 hours covering 56.71 nautical miles averaging 7.8 knots.