FL to CT Day 30
Chesapeake City, MD to Atlantic City, NJ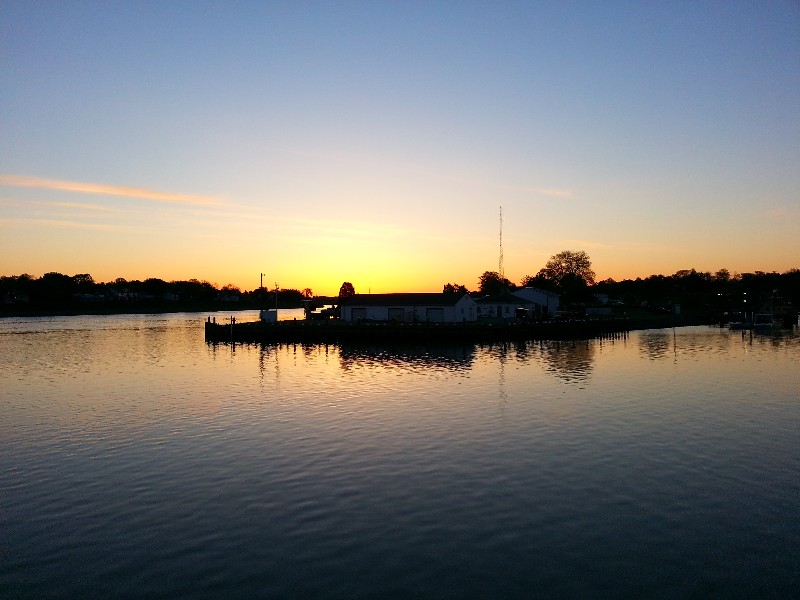 Determined last night the best time to leave today would be 0330… this would give us the best tide / current for the majority of the day… however, it was almost midnight when I went to bed so 0330 was not happening… left the alarm set for 0530 and figured the tide / current would be what it was and we would make the best of it.
I woke up at 0445 and it was silly to try and go back to sleep so I got up and got the coffee on and prepared Beecha's breakfast… 0500... Susan and Beecha were both snoring… the alarm waking them would go over better than me trying to wake them up at before 0500 so I let them sleep… At 0630 we were away from the dock and heading out into the C&D Canal… bound for the Delaware River and Delaware Bay…destination for the day Cape May, NJ.
We had a slack tide exiting the canal so we were at our "normal fuel saving" cruise speed of about 6.5 knots. As we entered the Delaware River we picked up the current I had hoped to carry all the way to Cape May and it was soon pushing at over 10 knots… this speed varied between and 9 and 10 knots for a good part of the day but we did loose it about two thirds of the way down the Delaware Bay… but we never dropped below 7 knots and when we entered the Cape May Canal we picked up the current again pushing us over 8 knots… Arriving to Cape May at 1430… Well, this was just way too early to stop for the day… so we continued on through Cape May and out the inlet into the Atlantic Ocean… ETA to Atlantic City approximately 1930.
The winds were out of the west at 15-20 knots so we hugged the shoreline keeping 2-3 miles off shore… this close to shore the waves were moderate at 2-3 feet and it was a comfortable ride all the way to Atlantic City… we kept a boost of speed until the last 30 minutes of the day when we turned into the Absecon Inlet at Atlantic City.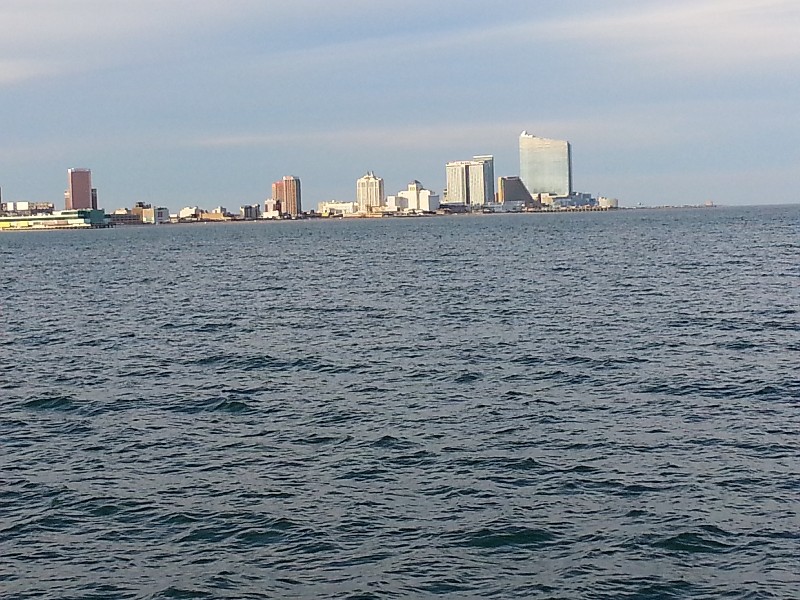 We proceeded to our normal overnight dock at Garner's Basin and were secure at 1930. Our location for the night… N39°33.576', W074°25.272'. We traveled today for 13 hours covering 99.8 nautical miles averaging 7.7 knots.