CT to FL Day 10
Layover Smithfield, VA

Staying in Smithfield another day to complete the installation of the new inverter/charger and catch up on some design work that came in. Plan to depart on Sunday after noon just before high tide.




CT to FL Day 9
Hampton, VA to Smithfield, VA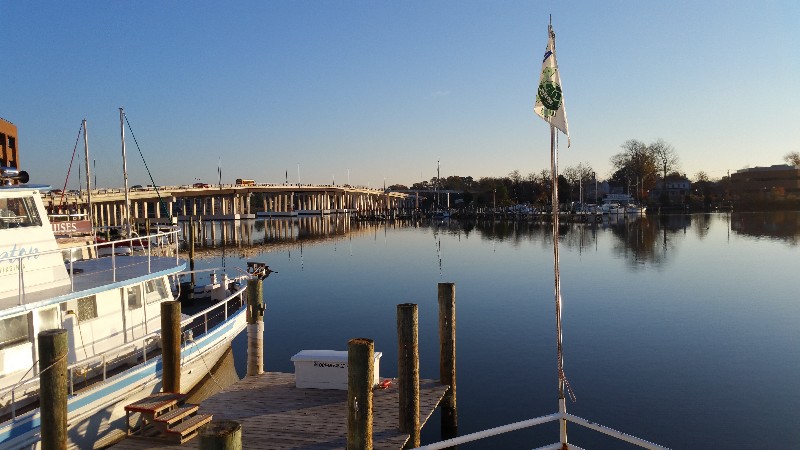 Destination for today only 20 miles away... Smithfield, VA. We will stay at Wayne and Judy McPhail's dock behind their home on the Pagan River. We have to arrive at near high tide in order to get over Bob's Shoal on the Pagan River... typically about 6 feet at high tide.
We left Hampton at 0800 figuring a 3 hour trip to Smithfield which would have us arriving at very near high tide. We did have an incoming tide so we had a good boost of speed for the entire trip. Pushing over 8 knots at times. I had to actually slow down so we would not get there to early and have to sit and wait on the tide.
We arrived to Bob's Shoal at approximately 1030... still a little earlier than I wanted to even with slowing down. We proceeded across the shoal area slowly and had no issues... lowest depth I saw was 5.7 feet.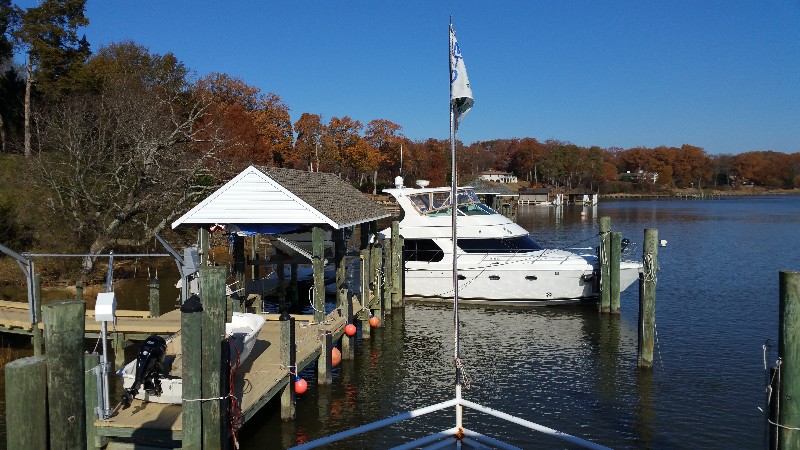 We arrived to Wayne and Judy's dock at 1045. We will spend the next few days here. I will be installing our new inverter/charger and catching up on our mail that was forwarded here. Have a new kitchen to design to start. Going to be very busy the next couple of days. Hopefully, we will get away on Sunday.
Our location for the night
N36°59.502', W076°37.456'
. We traveled today for 2 hours and 45 minutes covering 18.4 nautical miles averaging 6.7 knots.


Posted at 10:34 AM by:
Jay


CT to FL Day 8
Crisfield, MD to Hampton, VA

I fell asleep just after midnight listening to the winds howl and heavy rain... I thought there was no way the conditions were going to be calm enough for us to leave in the morning... I was wrong! Awoke around 0500 and there was NO WIND. Looked at the weather forecast and it had not changed since I last looked... so we prepared to leave.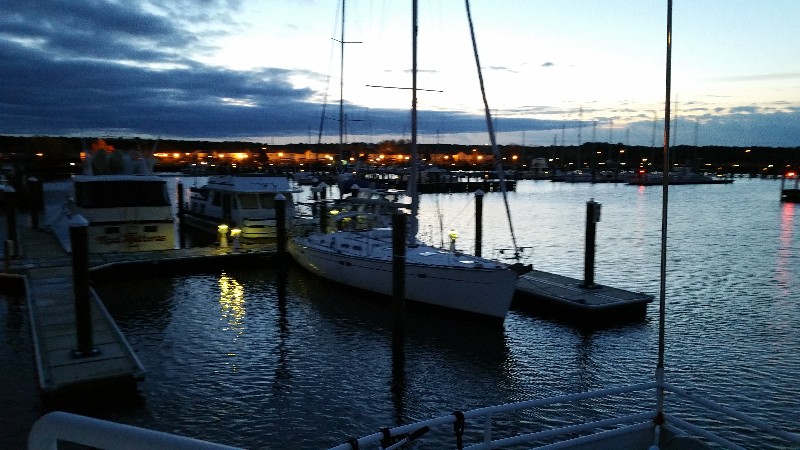 After a slow to get started morning we finally dropped the lines and were underway at 0630. The sun was just beginning to brighten the horizon as we backed out of the slip. Appeared like it was going to be a nice day... todays destination Hampton, VA as a staging point for our Friday destination of Smithfield, VA to visit Wayne and Judy McPhail who live on the Pagan River there. We can only get in to their home at high tide which is at noon on Friday... Hampton for the night and then only 3-4 hours to Smithfield on Friday where the new inverter/charger has already been delivered and waiting for me to install.
We had a favorable current for about 3 hours pushing us over 7 knots... but all good things seems to end and we slowed down as the current changed from ebb to flood... but stayed above 6 knots.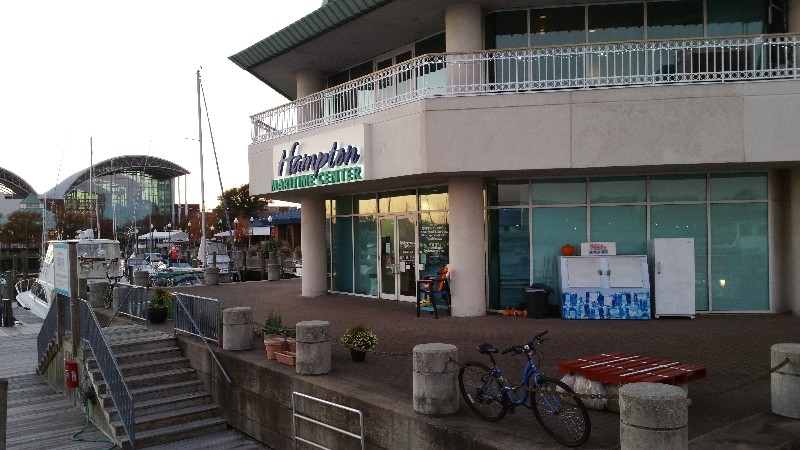 We arrived to our destination for the night Hampton Public Piers Hampton, VA and were securely docked at 1645. Our location for the night
N37°01.445', W076°20.478'
. We traveled today for 10 hours and 15 minutes covering 66.8 nautical miles averaging 6.5 knots.