SC to CT Day 5
Belhaven, NC to Coinjock, NC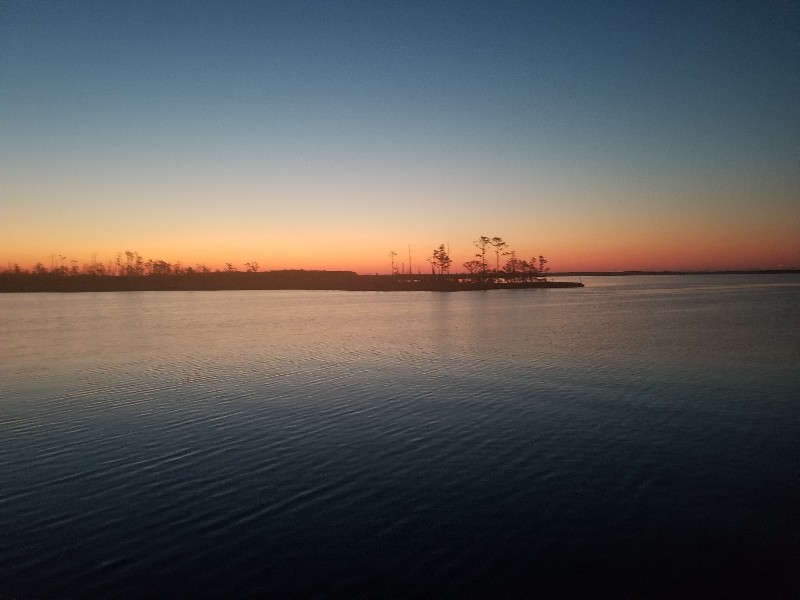 We departed from Dowry Creek Marina this mooring just before sunrise at 0615... the sky was orange... very beautiful. Three other boats that arrived yesterday after we did also were preparing to leave... 65ft Flemming, 42ft Krogen and a 45ft sun deck trawler not sure what make it was... was nice having some boats also cruising north around us all day...:)
The Flemming was first to pass us just before the A&P Canal... the Sun deck Trawler passed us in the A&P Canal and the Krogen trailed about 3 miles behind us all day... several other boats also passed us that looked like delivery captains rather than the owners.
Weather was beautiful all day other than being a bit chilly... upper 30's when we left but it was bright and sunny all day... very little wind... awesome day!
We arrived to our destination for the night... Coinjock Marina at 1630 were securely docked at 1645. Our location for the night at
N36°20.954', W075°56.908'
. We traveled today for 10 hours and 30 minutes covering 72.6 nautical miles averaging 6.9 knots.