SC to CT Day 10
North Beach, MD to Chesapeake City, MD

We left Herrington Harbour Marina this morning at 0700 and headed north on the Chesapeake Bay... destination for the day... Chesapeake City Town Dock.
We had current assisting us till about 1100 and it slowly started turning against us... soon we were running 6 knots.... slow going....


Then to add to the day the port engine alarm went off... overheating... Quick shut down and off to the engine room to see if I could see anything outstanding that might be causing the problem.... nothing but a HOT engine... no visible leaks. We continued on one engine... 6 knots seems fast compared to the 4 knots we were making now.

After the engine cooled down enough to check the water level... I found that it was not low on coolant... I started the engine and appeared and sounded like there was no raw water flow coming out of the exhaust... so I assumed the raw water pump impeller failed. After we dock tonight I'll check it. Have spare impellers onboard.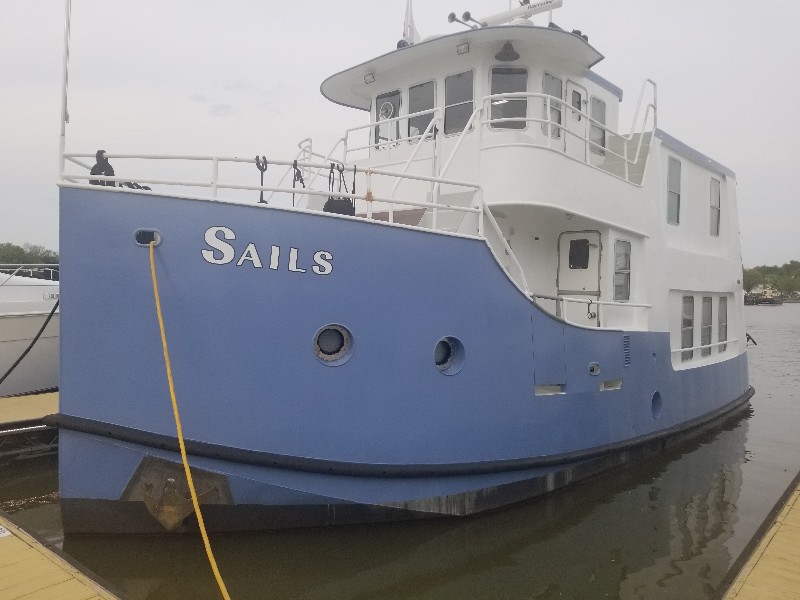 We arrived to Chesapeake City at 1715 only to discover that the town dock was full... on to plan B dock at Chesapeake Inn Marina... It was packed no dock space that we could see... then we heard a go-fast boat start and they were tossing lines... they pulled out and we pulled in... We were docked at 1730. Our location for the night at N39°31.592', W075°48.640'. We traveled today for 10 hours and 30 minutes covering 62.1 nautical miles averaging 5.9 knots.