CT to FL Day 23
Charleston, SC to Beaufort, SC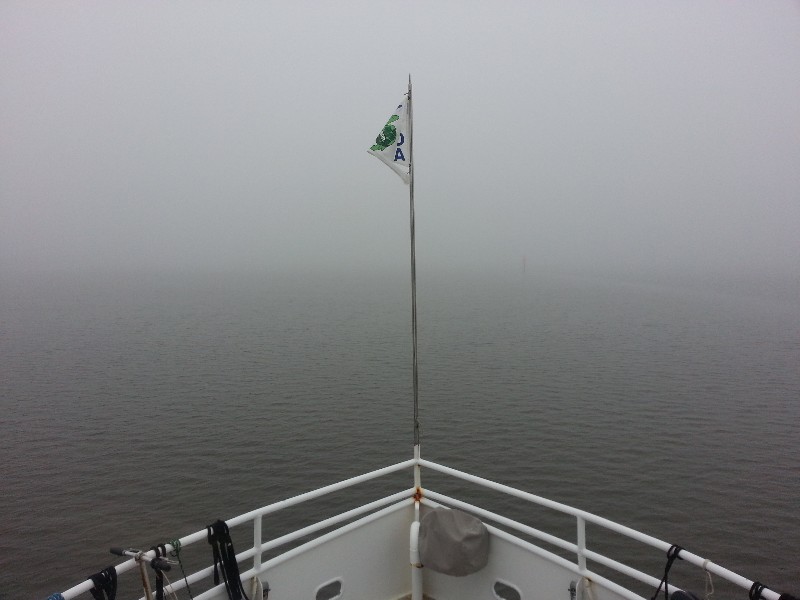 Forecast today was for dense fog so we did not rush to leave the dock departing at 0745 and heading out into some very dense fog. It was forecast to clear off by 1000. A photo at 1000 with about 1/8 of a mile visibility.
Another photo at approximately 1330 and the fog was even thicker and the sun was out trying to burn it off but just was not doing it.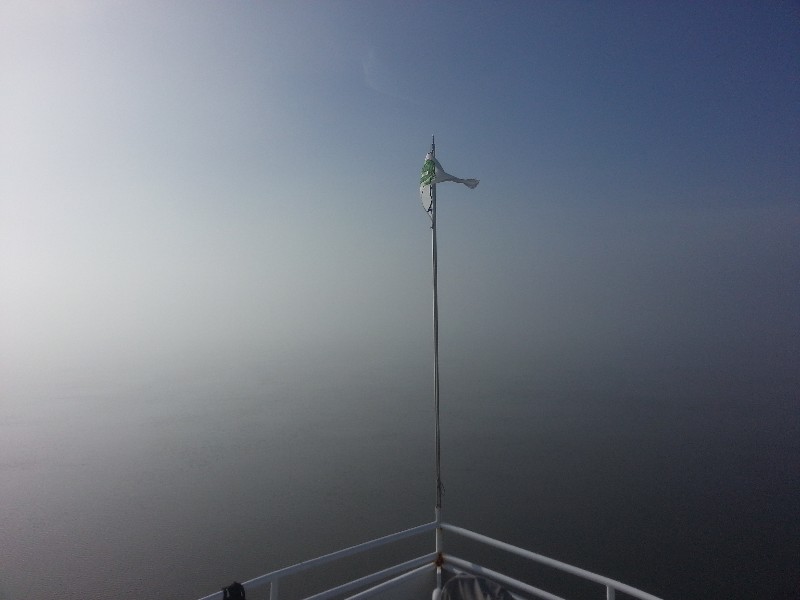 It did finally just disappear about 1430 just before Beaufort, SC. Then the day was as if it had never been foggy. It was beautiful out the last hour or so of our cruise today.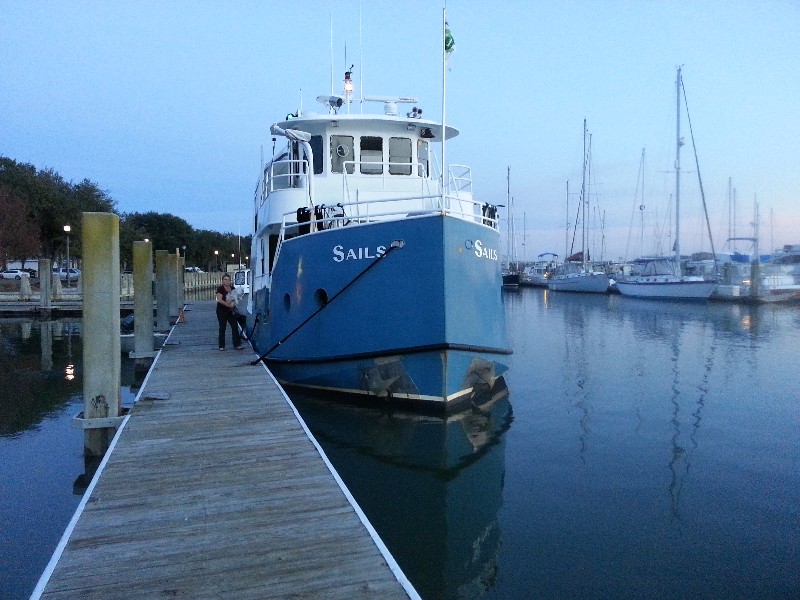 We arrived to Beaufort Town Docks at 1545 and secured SAILS so we could take Beecha for a walk. We used to be able to spend the night on these docks but last time we tried we received a wake up knock at about 0200 with two policemen informing us we could not stay on the dock overnight. They did not make us move and allowed us to spend the rest of that night but we did get a written warning. So, after taking Beecha for a long walk ashore we left the dock and headed out to anchor near by.
At 1755 we were securely anchored at
N32°25.790', W080°40.728'
. We traveled today for 8 hours covering 55.8 nautical miles averaging 7.0 knots.