CT to FL Day 24
Beaufort, SC to Kilkenny Creek, GA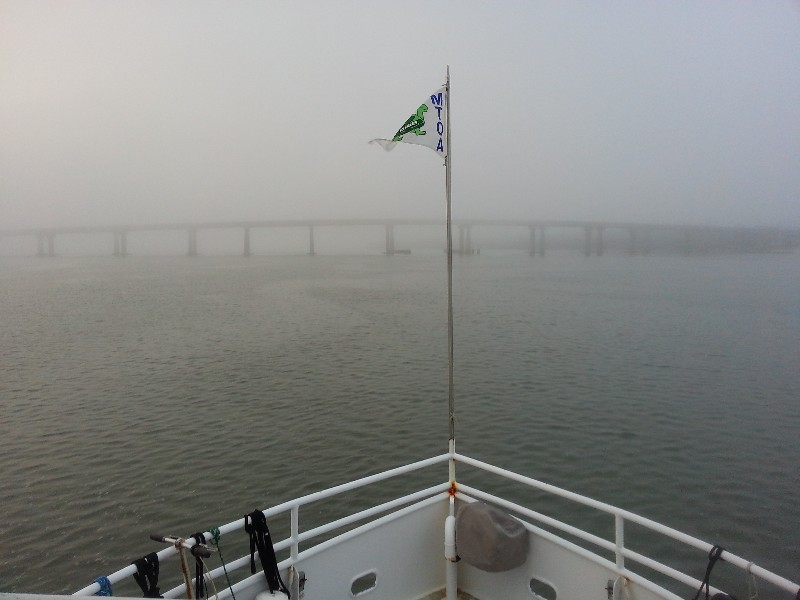 Forecast was for dense fog again today. Alarm went off at 0530... snooze button until 0600. Looking out the window there was fog but not too bad so we prepared to depart. Does not take nearly as long when we are on the hook and we were underway at 0700 heading south with radar on. Visibility was about 1/2 mile clear and with patches of less and more. It cleared off early about 1030 and the rest of the day we were fog free.
Nothing out of the ordinary occurred today... speed up and down from 4.8 knots to 9.5 knots. Well there was one thing... about 1500 the Coast Guard made a special weather announcement about a "Fog Bank" that was offshore by Savannah and moving SW and would come ashore late afternoon covering from Hilton Head to Brunswick. As we got close to Kilkenny Creek we could see the fog rolling in. It has not reached us yet but it's only minutes away as I sit and type this entry.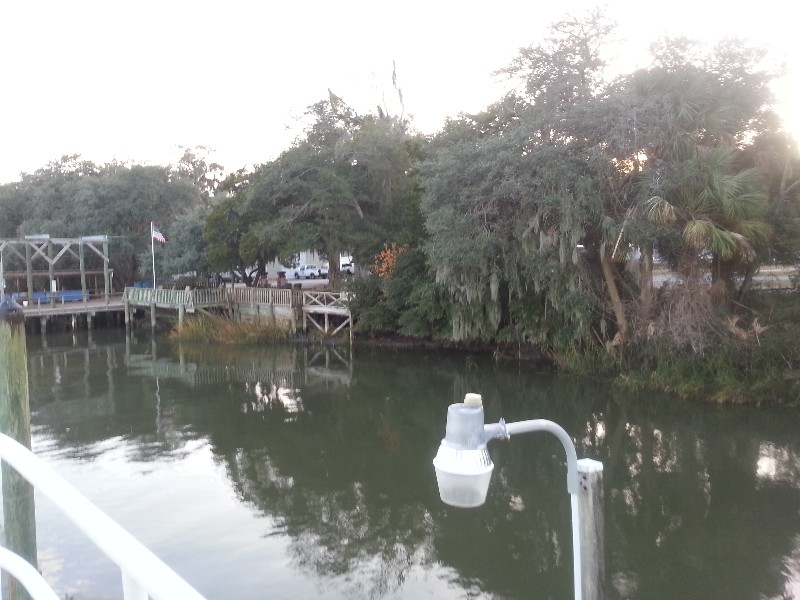 We were securely docked at Kilkenny Creek Marina at 1700.Our location for the night at
N31°47.360', W081°12.159'
. We traveled today for 10 hours covering 69.0 nautical miles averaging 6.9 knots.