CT to FL Day 24
Myrtle Beach, SC to Pawleys Island, SC

Waiting on forwarded mail... had mail forwarded USPS Priority 2 day mail... shipped form Florida on Dec 8th... should of been hear easily by Saturday Dec 11th... hopefully in mail today.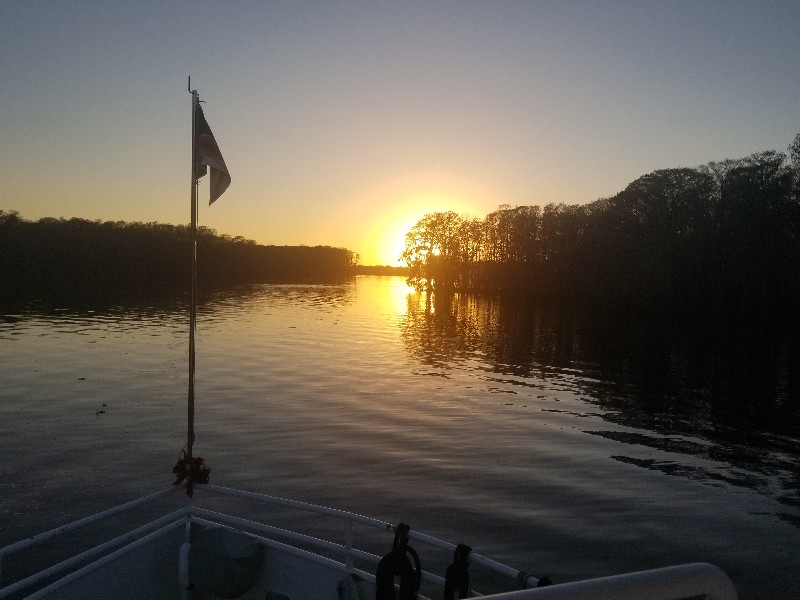 Our mail arrived at about 1430 and we decided to move south for a few hours... lines clear of dock at 1500. We had hoped to make it to Georgetown, SC but the current on the Waccamaw River was no in our favor... slowing us to under 6 knots... opted to call it day and stop at a Heritage Plantation Marina on Pawleys Island, SC. Reserved a slip through DockWa… approximate ETA 1800.
We arrived to Heritage Plantation Marina and were secure at the dock at approximately 1815. Our position tonight is
N33°26.641', W079°10.542'
. We traveled today for 3.25 hours covering 19 nautical miles averaging 5.9 knots.