CT to FL Day 25
Pawleys Island, SC to Charleston, SC

We departed from Heritage Plantation Marina at 0700 just before sunrise... Destination for today ??? I discovered a leak in the port engine fresh water pump a few days ago... shaft seal leaking... been topping the water off each morning... While we were at Osprey I was able to get a new pump ordered from a Charleston Yanmar dealer... the dealer is located on the Wando River... 14 nautical miles up river from the ICW... so the destination we had planned as we left this morning was get as close as we could to the dealer and anchor... continue to their location in the morning pickup the new water pump and repair the engine while at their dock.
Well as plans go it all fell apart and the water pump ended up getting shipped to the Charleston City Marina rather than the dealers location on the Wando River... long story short... we can pick our part up at the Charleston City Marina but to pick it up we have to get dockage there... $$$$$$ cost more than we like to pay for dockage but what can you do... we need the part. So, we made a reservation for Wednesday and will repair the engine there.
We did have a good day for favorable current pushing us 7 to 8 knots all day... well except McClellanville area which we hit a low tide and due to the shallow depth 5 to 6 ft deep... we ran at just above idle speed for several miles...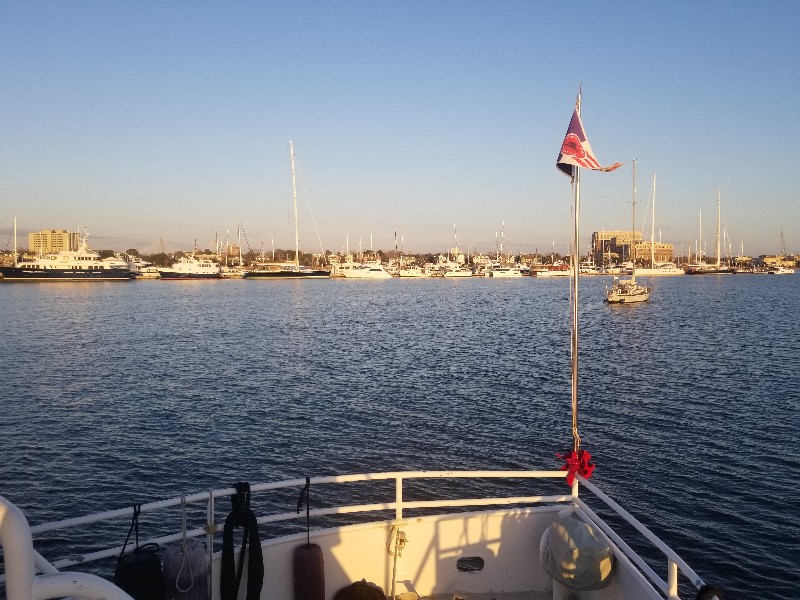 We arrived to Charleston and anchored off the Charleston City Docks at 1615. Our position tonight is N32°46.540', W079°57.181'. We traveled today for 9.25 hours covering 64.5 nautical miles averaging 7.0 knots.