CT to FL Day 40
Mosquito Lagoon to Cocoa, FL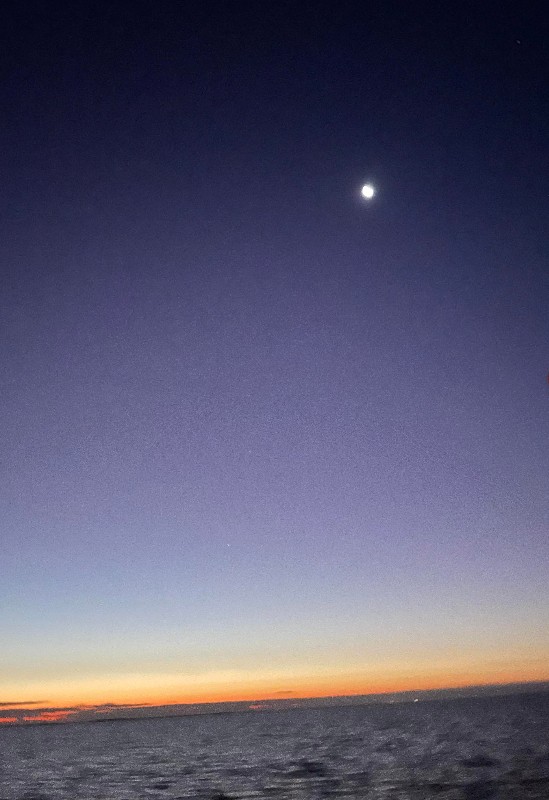 After a very peaceful night at anchor we awoke very early at 0530... still very dark... moon was visible in the sky above the skyline where the sun had started to brighten the horizon... quite beautiful. We took our time preparing to leave finally getting away at 0700 and heading back to ICW.
We had one other boat anchor close to us and I could see a sailboat that had anchored maybe 2 miles south of us... other than those two boats Mosquito Lagoon was empty... still had alight breeze from the south.
Our destination for today planned as Cocoa, FL... where will get to eat at one of our favorite pizza restaurants... Ryan's Pizza... it was one of our regular stops heading north and south every year... this will be the first time we have been in 4 years... looking forward to it.
For a Wednesday the small boat traffic was insane... we figured it had to be because it's the week between Christmas and New Years... a lot of pontoon boats...


We arrived to Cocoa at approximately 1145 and there was space on the Cocoa City Docks... the docks we were used to were gone and brand new floating docks were here now... much longer than the previous fixed docks... one of the hurricanes had destroyed the old docks... the new ones are VERY NICE INDEED!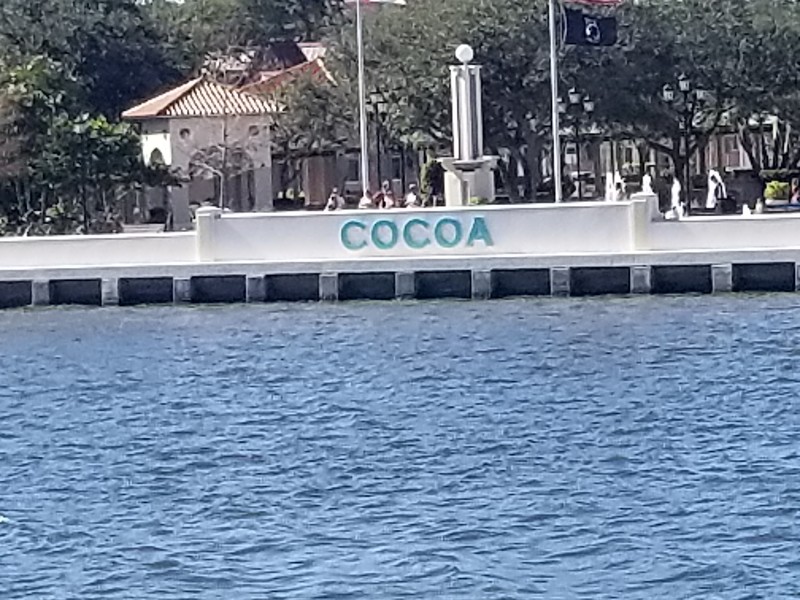 We were secure to the docks at 1200... our position for the night
N28°21.293', W080°43.339'. We traveled today for 5 hours covering 32 nautical miles averaging 6.4 knots.

Looking a the Google Maps link displayed when you click on our coordinates the new docks are not shown... looks like a barge of some sort instead of docks... but that's where we are...