CT to FL Day 29
North Newport River, GA to St. Marys, GA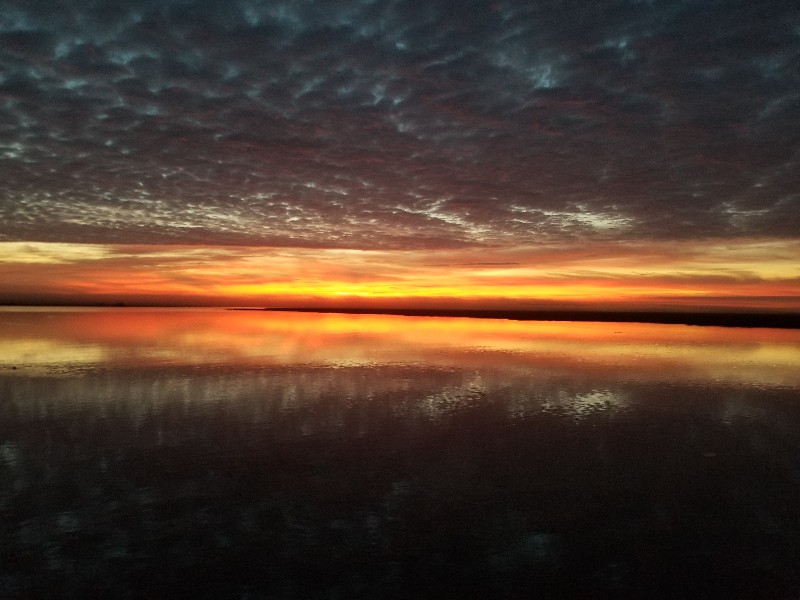 We left the anchorage just before sunrise at 0700... the sky was gorgeous... one of the best sunrise s we have had this trip so far...


We had planned to make it to Fernandina Beach, Florida today... but we had too much current against us... The two trouble spots for shoaling... Little Mud River and Jekyll Creek also slowed us way down... Little Mud River was not too bad as we arrived there at about 2 hours before low tide... Jekyll Creek was really shallow... we arrived there at low tide and had to run at idle through the whole creek... couple of spots I thought we were going to come to a stop... but we made it through just very slow...

We arrived to our destination for the day St. Marys, GA... and anchored in East River on the south end of Cumberland Sound. We were securely anchored at 1830. Our position tonight is N30°45.408', W081°28.601'. We traveled today for 11.5 hours covering 76.08 nautical miles averaging 6.6 knots.