CT to FL Day 42
Vero Beach, FL to St. Lucie, FL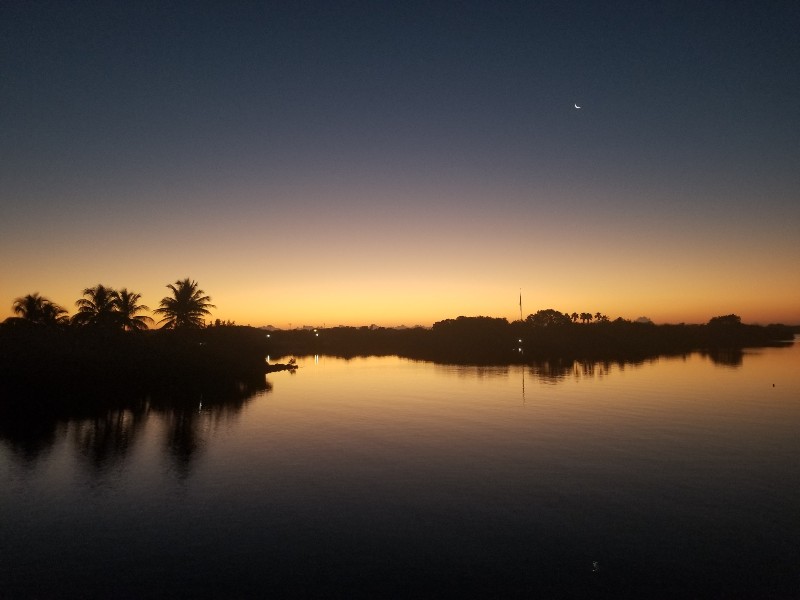 We left the Vero Beach anchorage this morning at 0700 just before sunrise and were back in the ICW in 5 minutes... this anchorage is very close to the ICW and subject to a lot of boat wake...once the sunset the boat wake stopped and it was a peaceful night.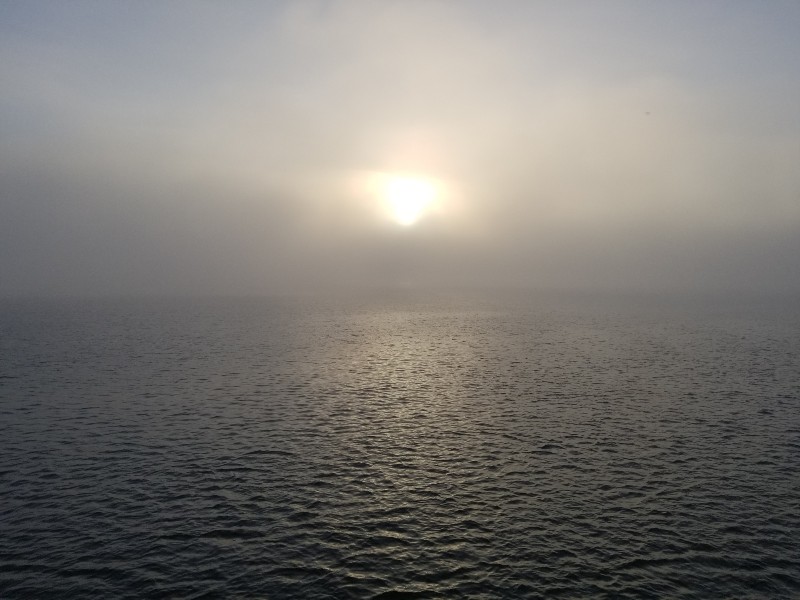 Pretty much the same as yesterday... we saw a beautiful sunrise and it disappeared behind the clouds... it was not long before the fog rolled in... the sun tried real hard to burn the fog off but it hung with us till mid morning... eventually turning into a bright sunny day.
Had a delay in Stuart with the train bridge at the Roosevelt Bridge... just as we arrived to the area the train bridge started closing... waited about 30 minutes for the train to clear and the bridges to open.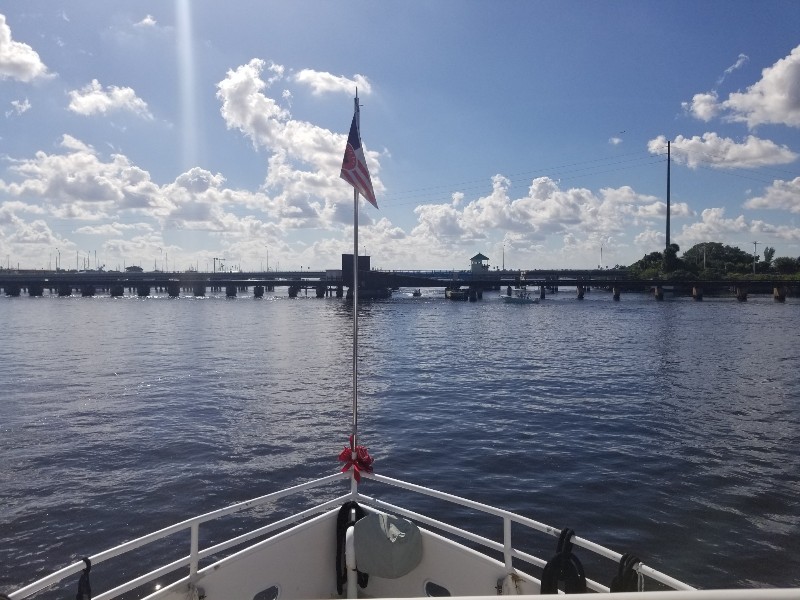 When we arrived to St. Lucie Lock we were informed that we now had to wear PFD's while in the lock and also shut our engines off... this came as a total surprise to us so we had to scramble to get everything ready... but he was not letting us lock through unless we complied...
Took 45 minutes to lock through... rising 15 feet.

We arrived to our destination for the day... St. Lucie Lock Park and were securely docked at 1515... our position for the night N27°06.592', W080°17.170'. We traveled today for 8.25 hours covering 44.3 nautical miles averaging 5.4 knots.

If I take the bridge wait and the lock time out we were moving 7 hours averaging 6.3 knots...