CT to FL Day 16
Great Bridge, VA to Columbia, NC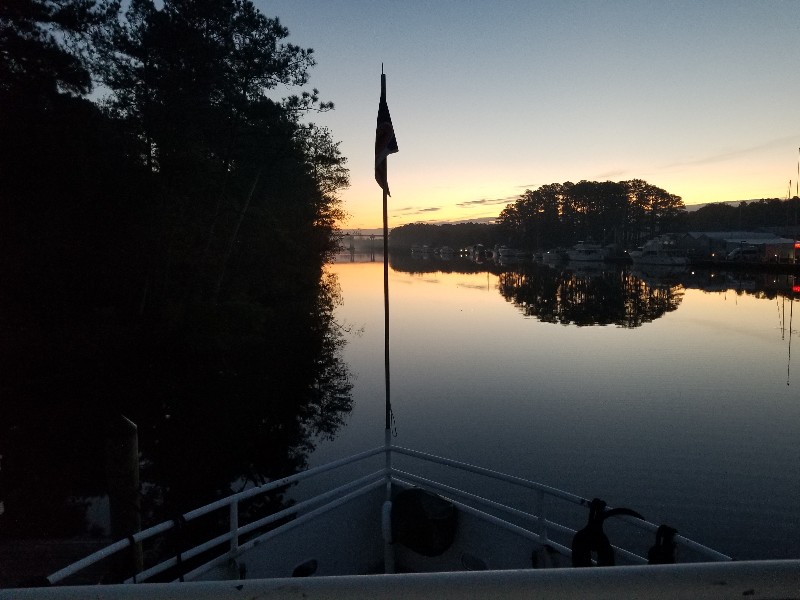 We departed from Great Bridge this morning at 0700 just before sunrise... destination planned for today Alligator River Marina.
Just after the Centerville Bridge we had a GOLD COAST tug and barge approaching us... the waterway is fairly wide but filled with deadheads on each shore... I slowed to idle speed and got as close to the shoreline as I could... depth about 7 feet... and the tug had moved toward the other shoreline to give us as much clearance as possible... the tug and barge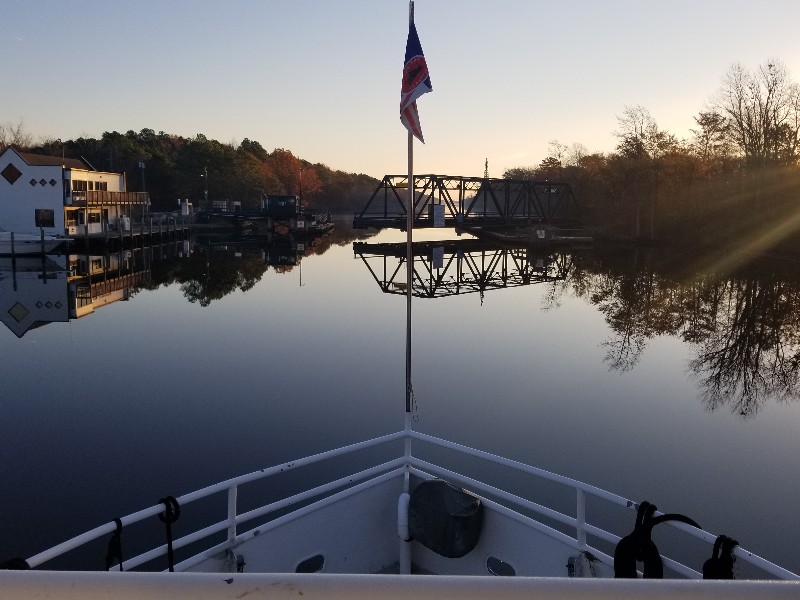 passed by us with maybe 50 feet to clear... very tight.
We really had no current in our favor today except for a short stretch as we passed through the Coinjock area... was a bit windy with Northeast winds 15 to 20 knots gusts to 25 knots... made the Currituck Sound a bit choppy and the Albemarle Sound was stirred up with 2 to 3 foot seas... the Northeast direction of the wind made it a following sea... so we waddled across the sound...


We arrived to Alligator River Marina at approximately 1650 and were securely docked with power on at 1700. Our position tonight is N35°54.346', W076°01.752'. We traveled today for 10 hours covering 63.2 nautical miles averaging 6.3 knots.