CT to FL Day 33 thru Day 38
Layover Palm Coast, FL

Layover in Palm Coast while we rented and drove an RV to Fort Myers for Christmas with Family




CT to FL Day 39
Palm Coast, FL to Mosquito Lagoon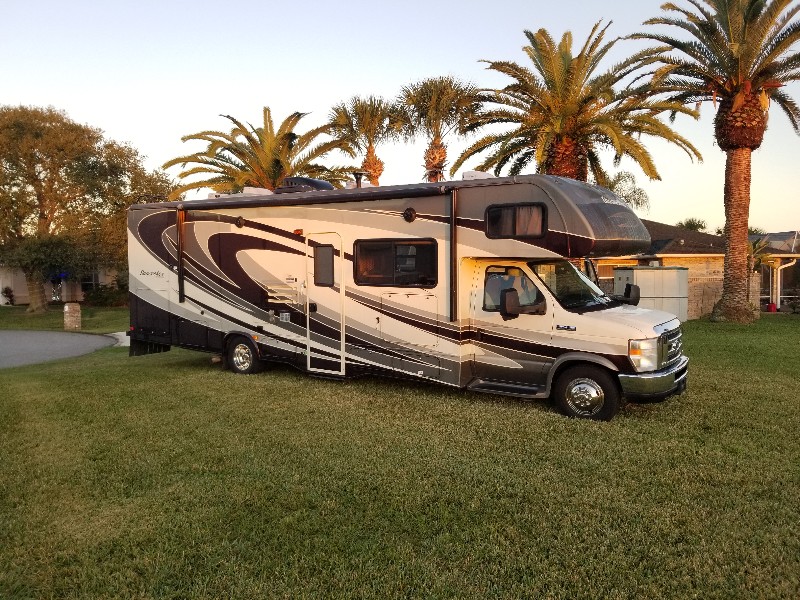 After returning from our RV adventure to Fort Myers for Christmas we spent yesterday regrouping and preparing to leave today.
We left the dock this morning just before sunrise at 0700.. tide was dropping with high tide was at 0534... no depth reading at the dock but once 100 feet or so away from the dock we started seeing 7 to 8 feet. The canal heading back to the ICW had a few shallow spots where the depth sounder stopped working... we made it to the ICW with no bumps.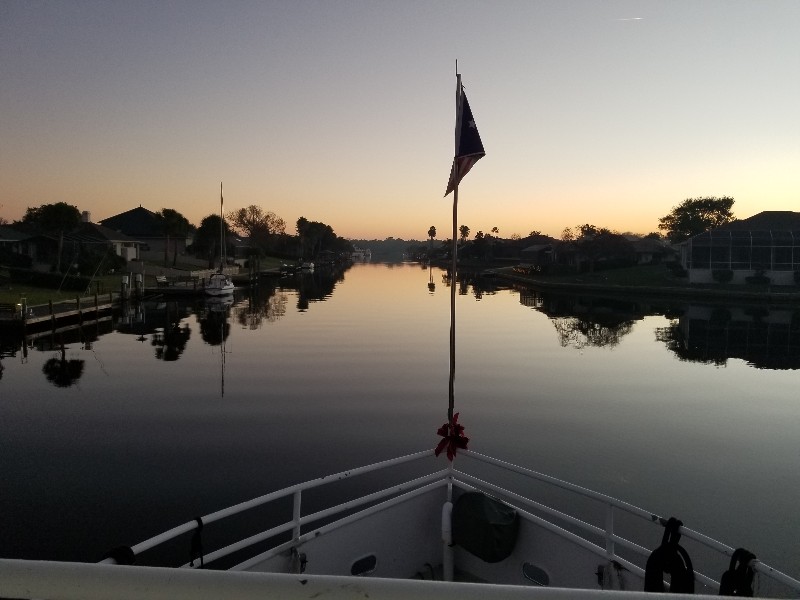 Plans today were to go to New Smyrna and dock at one of the city docks arriving around 1400... however, we found ourselves running 7.6 to 8.2 knots most of the day... a very favorable current... only slowing down once we reached New Smyrna where we lost our boost in speed.
We arrived to the City Docks well before 1400 and also found them both filled with boats... no space for us to dock... it was early so we continued on deciding on anchoring around 1400. We had to run a little longer to find a decent anchorage stopping at 1445 between daymark 19 and 20 in Mosquito Lagoon... Active Captain anchorage named Mosquito Lagooon 1 at
N28°49.827', W080°48.169'
. We traveled today for 7.75 hours covering 52.66 nautical miles averaging 6.8 knots.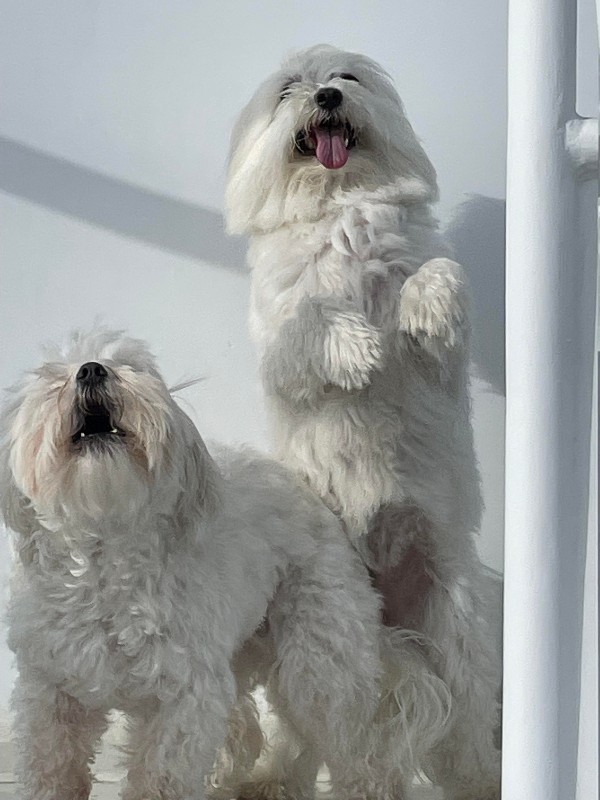 The anchorage is really out in the middle of nowhere... the sky tonight should be spectacular as long as there are no clouds.
Lily and Herman were very happy to be anchored...