CT to FL Day 30
St. James City, FL to Punta Gorda, FL

Last leg of our fall trip south for 2016... we pulled anchor and left York Island at 0945 this morning. Had nice cruise with sunny skies... wind was up a little and was creating a light chop... especially on Charlotte Harbor.
We were securely docked at Fishermen's Village Marina at 1515. Our position for the winter
26°55.738'N 082°03.824'W
. We traveled today for 5 hours and 30 minutes covering 37.3 nautical miles averaging 6.8 knots.


Posted at 2:54 PM


CT to FL Day 29
Alva, FL to St. James City, FL

We left Franklin Locks Park Marine at 1200 and arrived to St. James City at 1600 and anchored off of York Island. We met friends here from Fishermen's Village that are going to Fort Myers Beach over Christmas.
Our location for the night
N26°29.074', W082°05.384'
. We traveled today for 4 hours covering 28.4 nautical miles averaging 7.1 knots.


Posted at 3:35 PM


CT to FL Day 28
Moore Haven, FL to Alva, Fl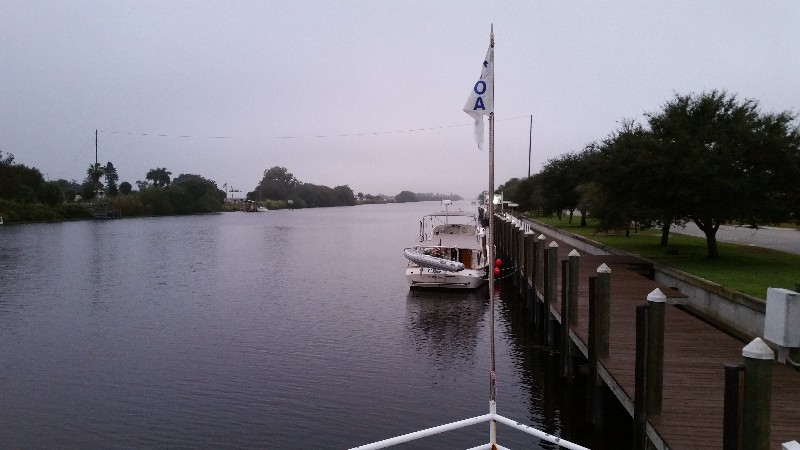 We left from Moore Haven this morning at 0700 just before sunrise... however you would not know it close to sunrise... very gloomy out and a bit foggy. Our dock mates just ahead of us were also leaving... they were headed north... doing the Great Loop.
Had a slight boost from the current...evidently the Army Corp of Engineers is still releasing lake water to the west coast of Florida.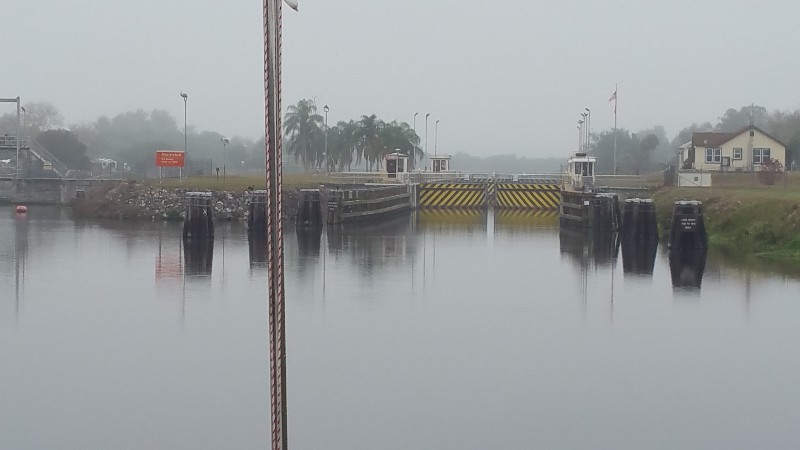 Reached Ortona Lock and had to wait about 5 minutes for the gates to open and then he dropped us really fast... 8 feet in about 10 minutes... could actually feel us dropping. Was nice but just not use to them lowering us so fast.
Several bridges today but only one we needed to open.. Fort Denaud Swing Bridge... and she was very prompt and we only waited about 5 minutes for her to open the bridge... she does have to walk from the shoerline out to the middle of the bridge so most of the wait was for her walk out...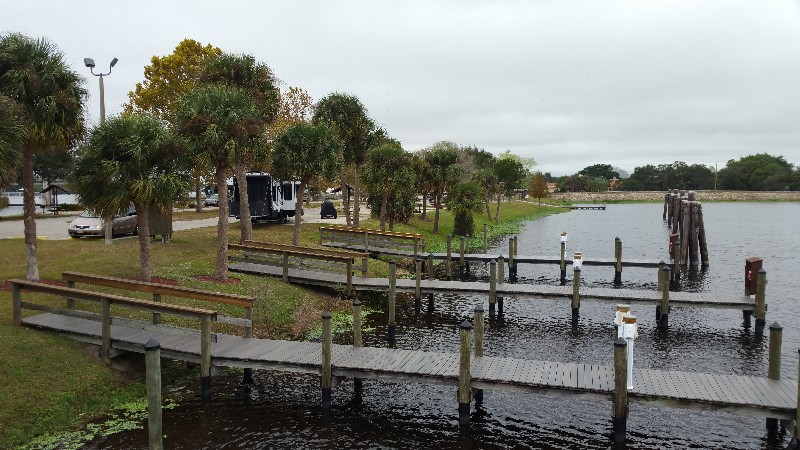 We decided to not go that far today with our destination being Franklin Lock Park Docks... We arrived to find no other boats at the docks... even the RV park was fairly empty. We were secure at the docks with power on at 1240. Our location for the night N26°43.384', W081°41.447'. We traveled today for 5 hours and 40 minutes covering 36.2 nautical miles averaging 6.4 knots.


Posted at 4:24 PM