FL to CT Day 11
Brunswick, GA to Kilkenny Creek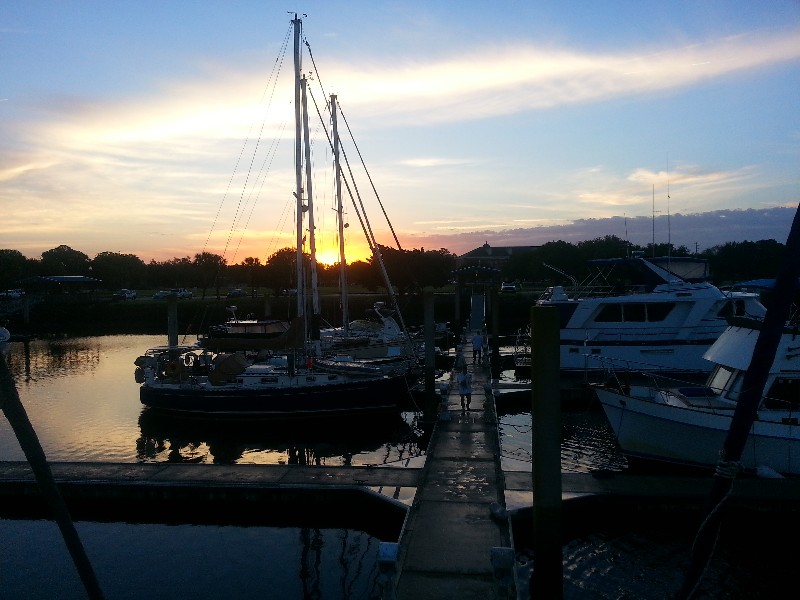 We departed from Brunswick this morning at 0705 and again spent the day with yo-yoing currents… our speed ranging from less than 4 knots to over 9 knots… but think we had it in favor of us more than against us today.
Weather was the same… cloudy all day and a little windier than yesterday. Late afternoon radar shows a storm just south of us but no warnings issued for our area. I expect we will get some rain late evening.
A couple of photos from today...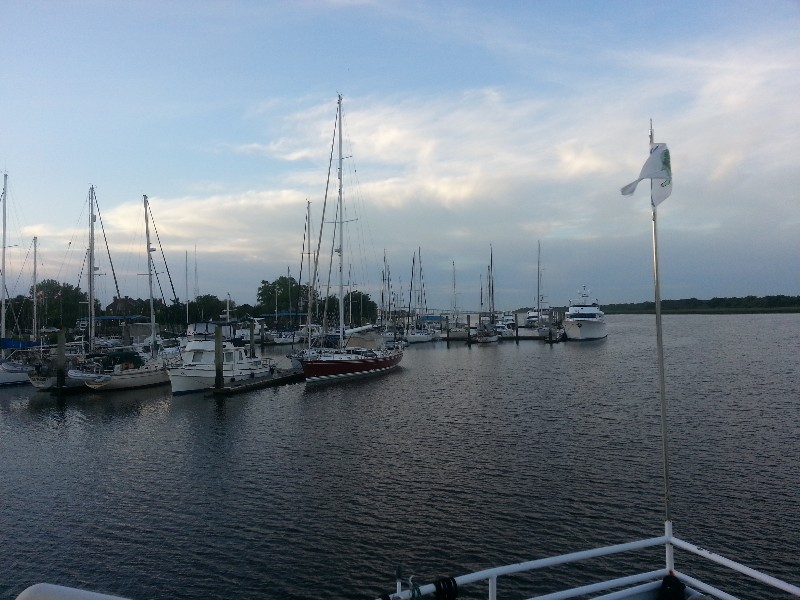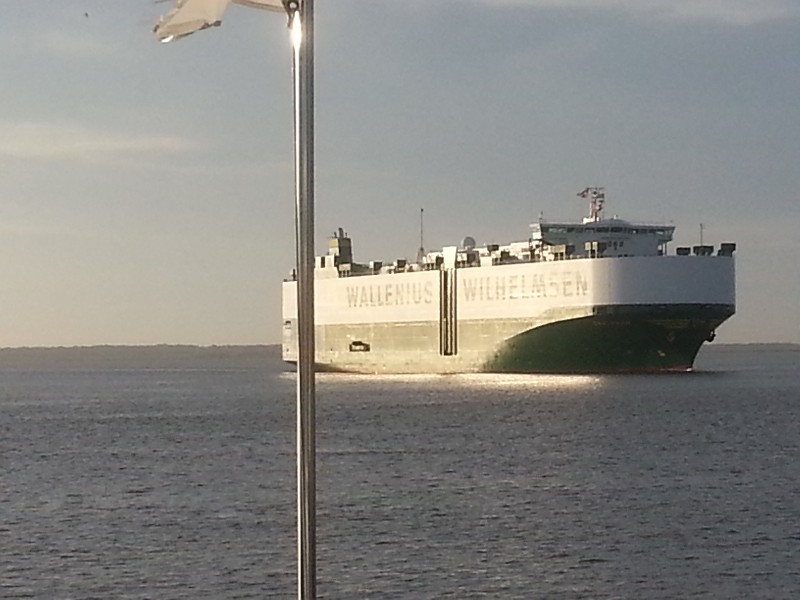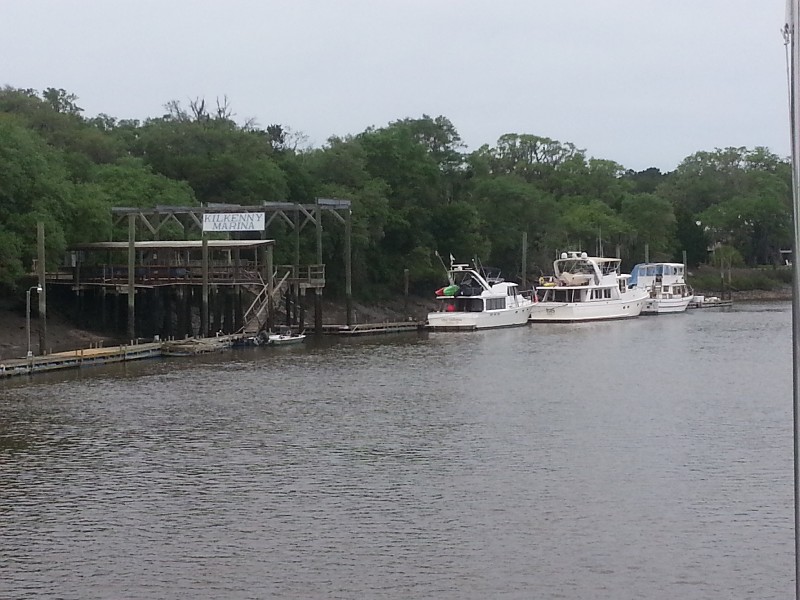 We arrived to our destination for the night Kilkenny Marina and were securely docked at 1630. Our position at the marina
N31°47.366', W081°12.167'
. We traveled today for 9 hours and 25 minutes covering 63.37 nautical miles averaging 6.73 knots


Posted at 4:13 PM


FL to CT Day 10
Jacksonville, FL to Brunswick, GA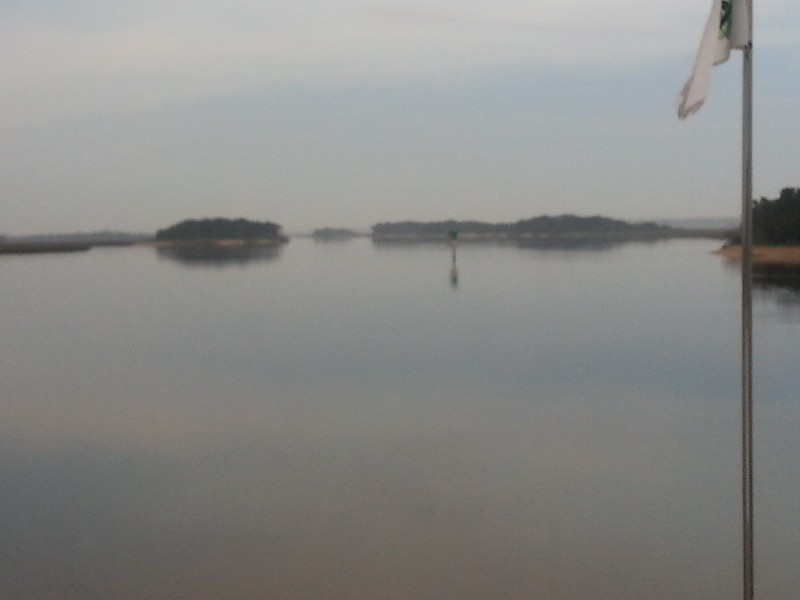 We departed from Jacksonville this morning at 0705 and spent the day with yo-yoing currents… our speed ranging from less than 4 knots tp over 10 knots… hate the 4 knots… love the 10 knots.
Weather was ok… overcast for most of the day but not windy at all which made it very hot and humid.
This was the first time in a couple of years that we were able to cross St. Andrews Sound following the ICW. Last few trips it has been too windy and rough and we were forced to take the alternate route. This trip it was calm... very nice!
Plan for today was to fuel SAILS in Brunswick and continue on stopping at some anchorage around sunset. We should have known better than to try and make a plan. We were fueling at Brunswick Landing Marina.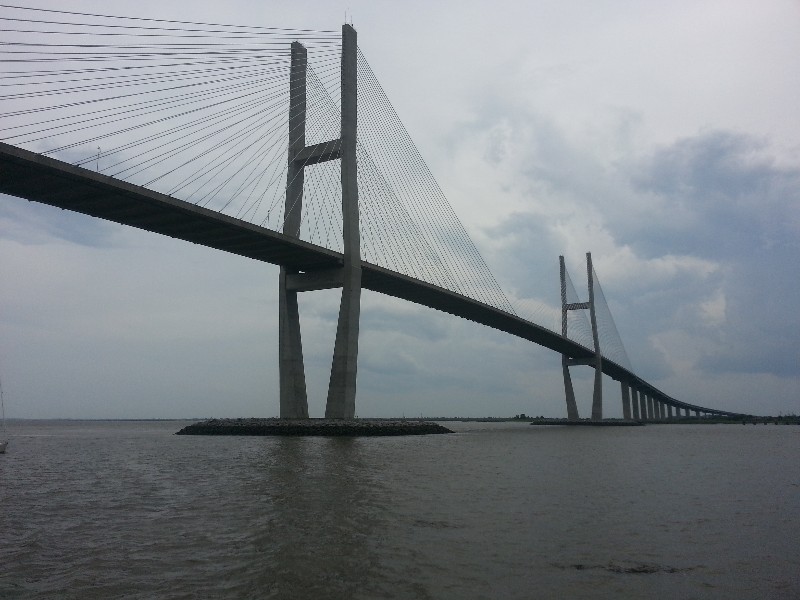 As we left the north end of Jekyll Creek and headed up the ship channel toward Brunswick we received a weather alert… tornado warnings with winds up to 70 knots for the Brunswick area. We still had 45 minutes to reach the marina and we were at bottom of the current yo-yo… 4.5 knots. It did not look bad but checking radar you could see what was approaching.
We arrived to the marina at 1530 and pulled in to the fuel dock… they handed me the diesel hose and I asked them to turn it on high speed… WHAT! NO HIGH SPEED! That along with the approaching weather killed our plan to continue north after fueling. It took us almost 90 minutes to fuel SAILS.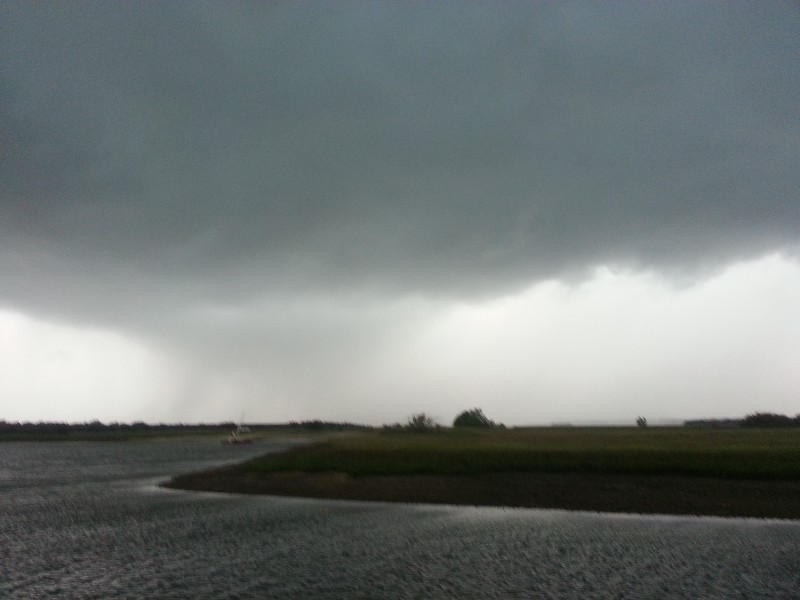 Luck was with us for the weather though and we did not see anything from it till after we were safely docked for the night.
Our position at the marina
N31°09.179', W081°30.000'
. We traveled today for 8 hours and 25 minutes covering 54.95 nautical miles averaging 6.5 knots.


Posted at 5:04 PM


FL to CT Day 9
Daytona Beach, FL to Jacksonville, FL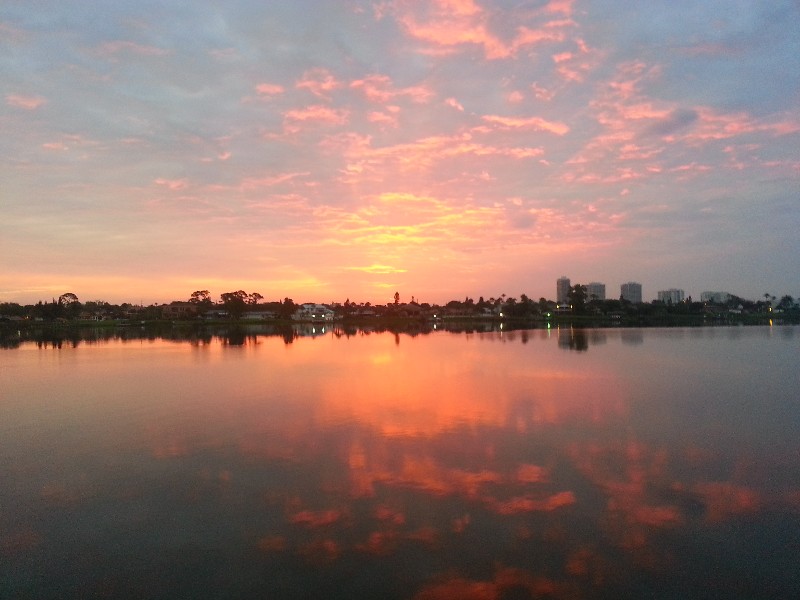 After spending a week in Daytona Beach, FL for the MTOA Southern Rendezvous we are back under way bright and early departing at 0600 about an hour before sunrise. It was quite dark when we left the marina but we had a great sunrise about 0700.
We struggled with current against us today and for most of the afternoon we were running at 4-5 knots... we did have a great boost as we approached St. Augustine that pushed over 10 knots. I wish we could go that speed all the time... but 7 knots is our normal cruising speed.
Had tons of recreational boaters out today... should of expected it since it was a weekend. They zip about all around us like flies taking pictures and sometimes not watching where they are going. It provides a lot of entertainment for us.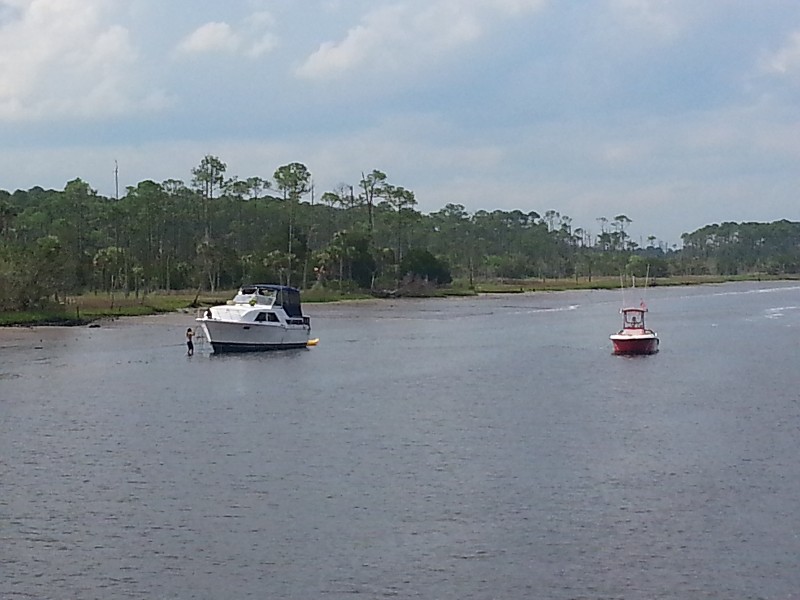 We had a little show late afternoon with a bot aground and TowBoatUS on scene attempting to unground him... but I think they were going to have to wait on some more water as he was pretty high and dry.
Just before the St.John's River we had a nice little thunderstorm pass over with lots of rain and lightning. It was passed very quickly and by the time we reached our destination for the evening it had passed with only a little drizzle of rain for us to dock in.
We arrived to Sister's Creek and docked at the FREE docks provided by the City of Jacksonville. We really expected for it to be full arriving so late but were happily surprised to find only two sailboats and plenty of room for us to dock.
We were safely docked at approximately 1840 at position
N30°23.894', W081°27.477'
. We traveled today for 12 hours and 40 minutes covering 80.42 nautical miles averaging 6.35 knots.


Posted at 6:18 PM