CT to FL Day 20
Swansboro, NC to Carolina Beach,NC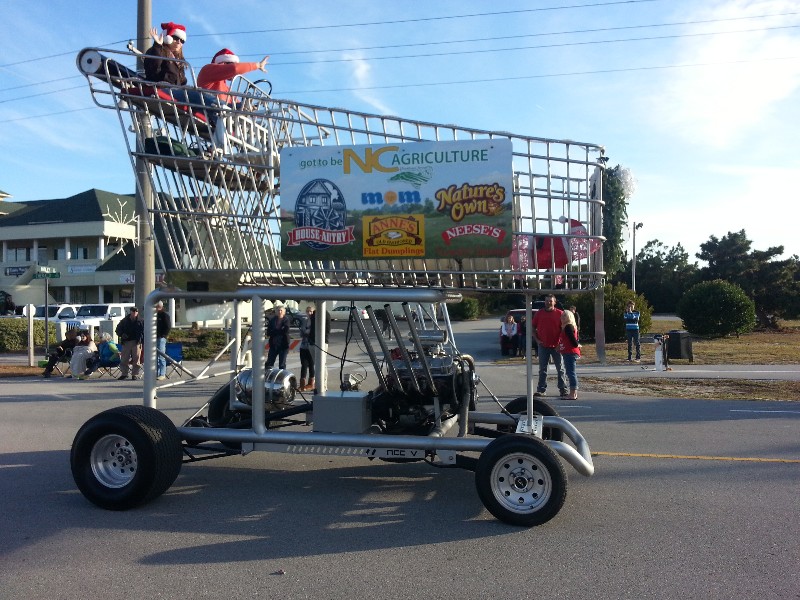 Yesterday we were able to attend the Emerald Isle Christmas Parade.... It was quite the experience and much bigger than we had anticipated. The best thing in the whole parade was this giant shopping cart powered by a V8 engine.... very cool!
After the parade we had a lovely dinner with the Erwins at their home on Emerald Isle. It's always an awesome time with them.... we really enjoy our visits with them.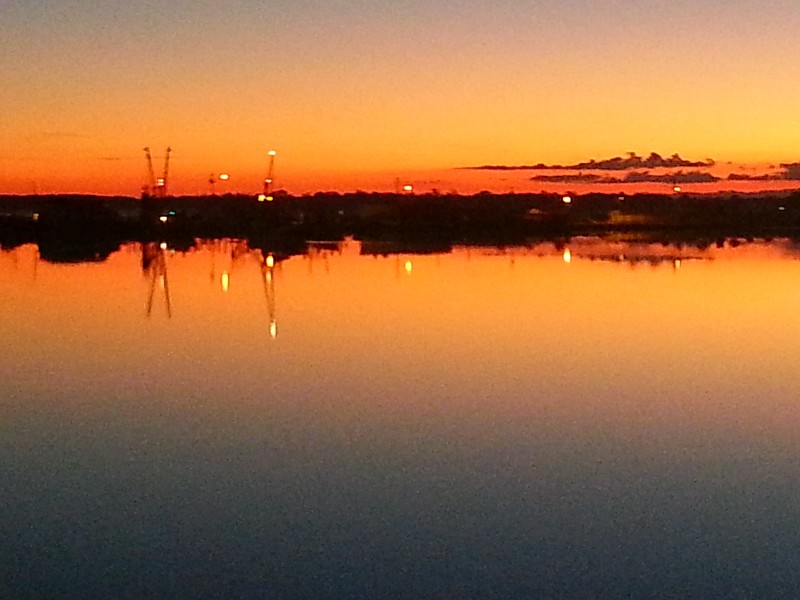 We departed from Casper's Marina at 0635 a few minutes before sunrise and the sky was absolutely beautiful.
Today we had three bridges to deal with that can a real pain.... today they went very smoothly... 0800 for the Onslow Beach Bridge... the tide was low enough that we did not need to open the Figure Eight Island Bridge... just dropped the mast and antennas and we squeezed under with 8 inches to spare. The then Wrightsville Beach Bridge at 1400... no problems at all.
We arrived to our destination for the night at Carolina Beach State Park at 1600 and found two boats docked in the only two places we fit... So I docked in the fairway next to fuel dock.... plenty of room and the fuel dock closes at 1800 so we would not interfere with any boats wanting fuel. At 1605 we were secure and power plugged in all set for the night.
I had to do an oil change on the engines during this stop so I was off to the engine room and changing the oil. Susan was off to shore to walk Beecha in the grass.
I had one engine drained and had just started draining oil from the other engine when Susan comes back and yells down to me we have to move. The park ranger said we can't dock where we were and there was no room for us anywhere else. We were not going anywhere till I finished with the oil changes and told Susan it will be 30 minutes till we could move.
Next thing I know Susan is telling me that the boat on the t-head where we normally dock is going to move to a slip for us. We had met this gentlemen last year in this exact marina. He was very nice and moved to a slip and this allowed us to move to the t-head. I sure did not want to continue on to Southport tonight which would of been the next place we could of stopped.
We were secure again on the t-head at approximately 1700. Our location for the night
N34°03.012', W077°55.156'
. We traveled today for 10.25 hours covering 66.7 nautical miles averaging 6.5 knots.


Posted at 4:46 PM


CT to FL Day 19
Swansboro, NC

Layover in Swansboro to continue our visit with Frank and Chris Erwin. Last night we had the Swansboro Christmas Boat Parade take place right next to us.... was very good way to jump start our celebration of the Christmas Holiday.
Some "low quality" photos of the boats in the parade taken with my phone....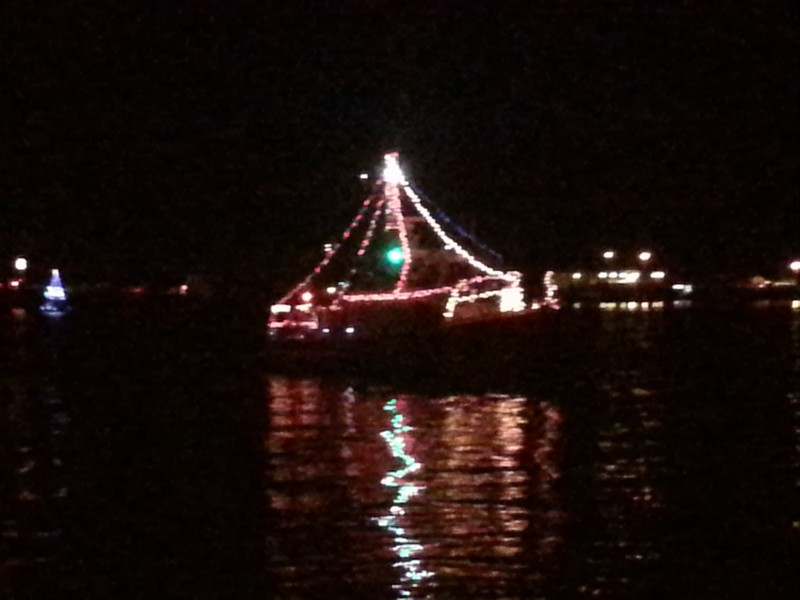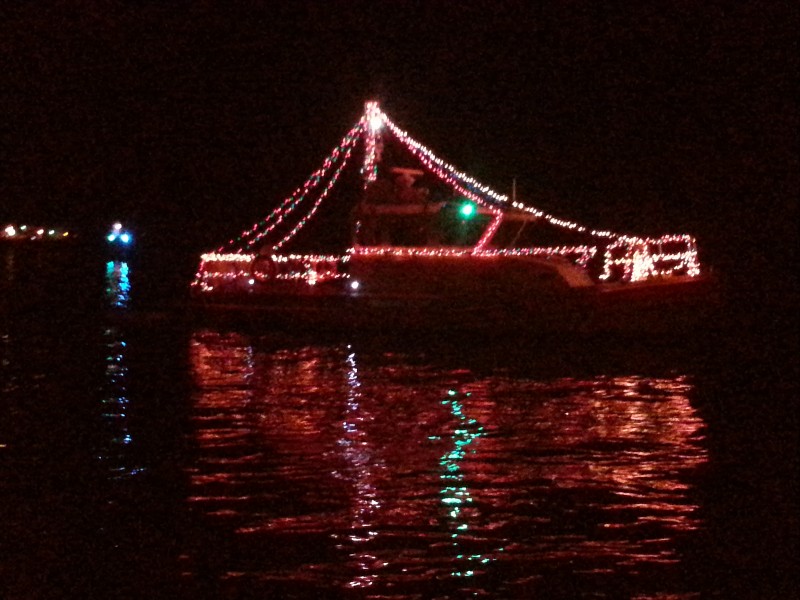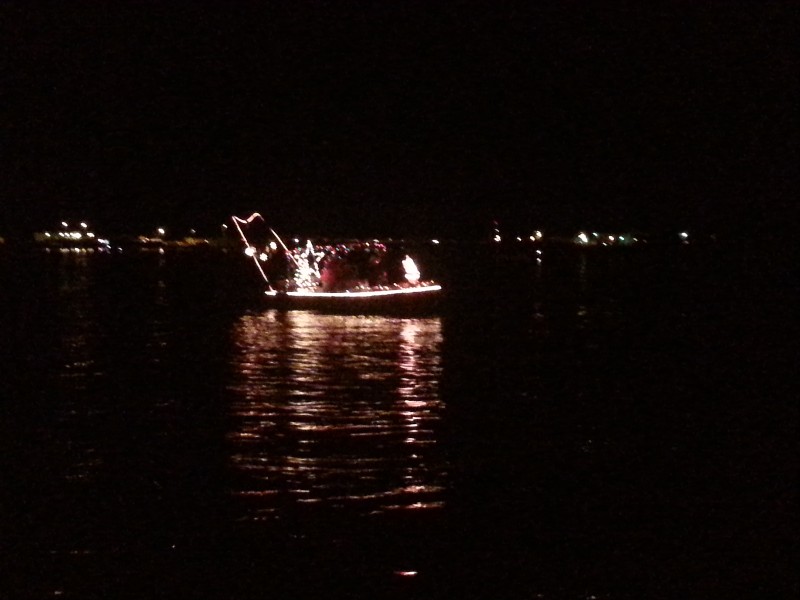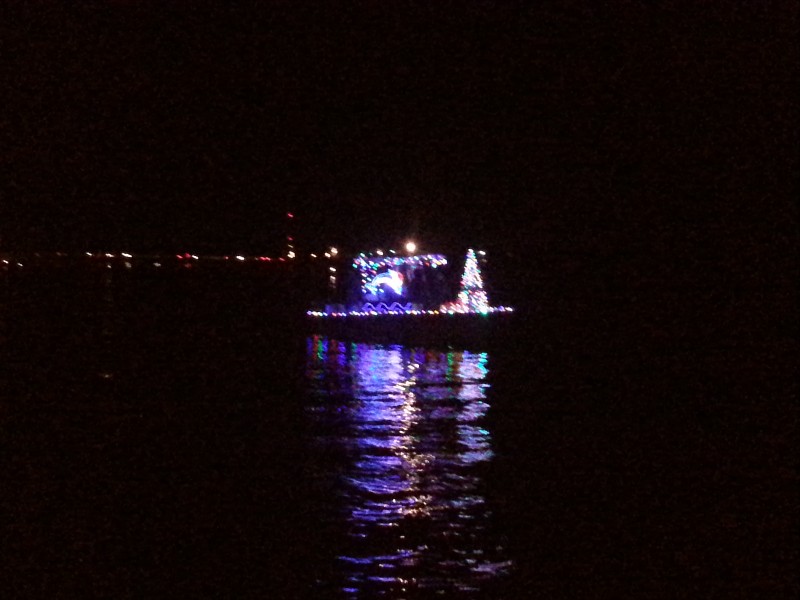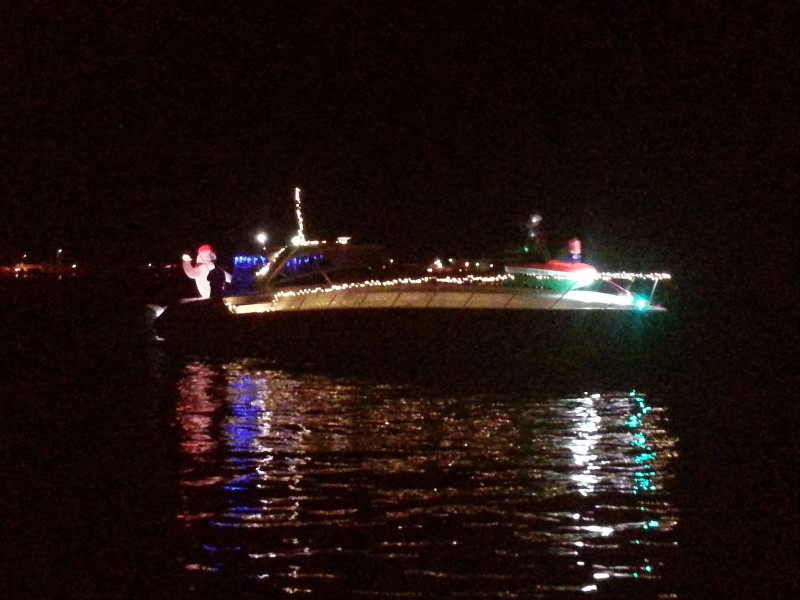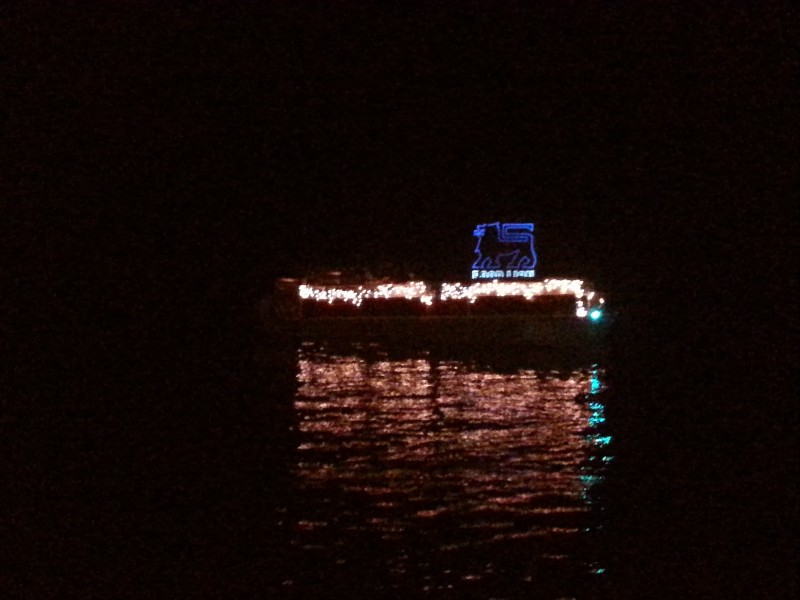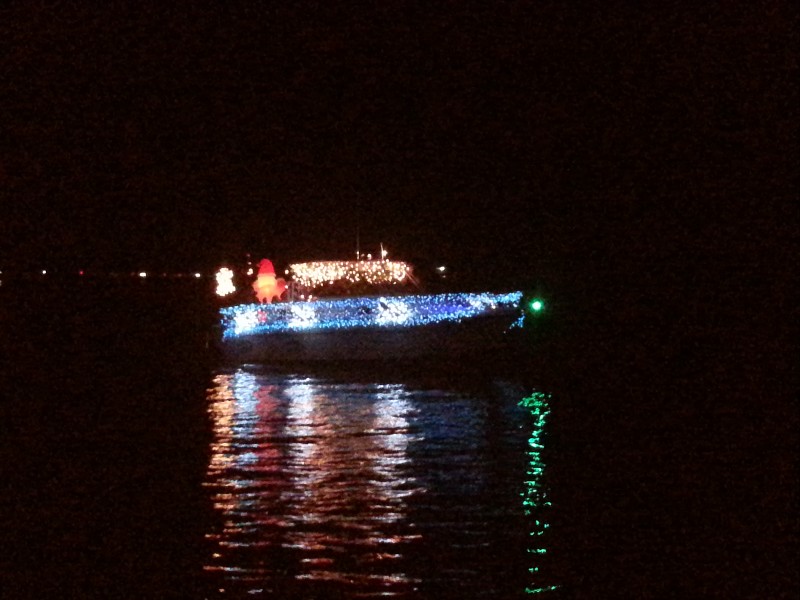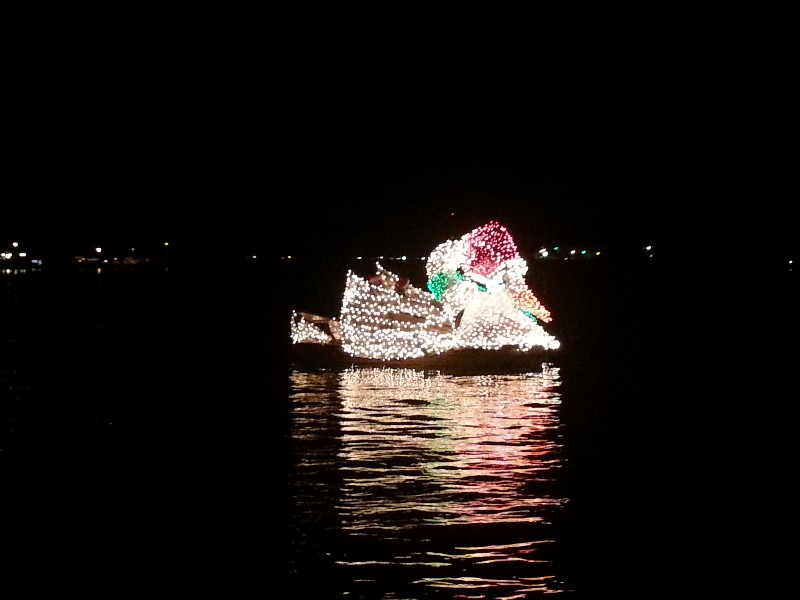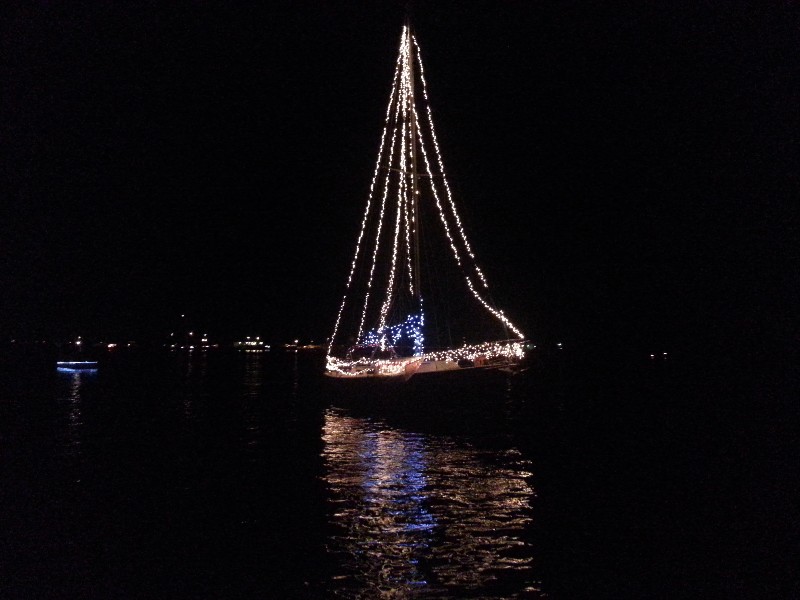 Posted at 12:10 PM


CT to FL Day 18
Oriental, NC to Swansboro, NC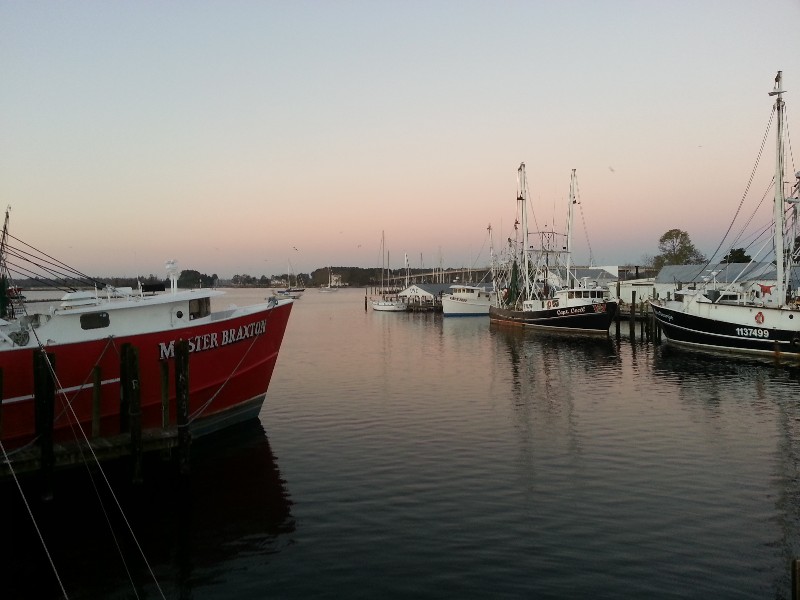 Slept in this morning since we had a short day planned.... only 6 hours to Swansboro, NC. Plan to spend a couple of days here visiting with Frank and Chris Erwin. We departed Oriental at 0745. It seemed strange leaving after sunrise.... it was so bright out.... Still cold decks and dock were covered in ice.... but looked like it was going to be another great day!
We actually saw boats heading south today.... several sailboats. And the best part of the day.... We saw dolphins for the first time on the trip... means we are getting close to warmer weather!
We arrived to Swansboro and docked at Casper's Marina at 1345. Our position for the night
N34°41.105', W077°07.285'
. We traveled today for 6 hours covering 43 nautical miles averaging 7.1 knots.


Posted at 3:51 PM