CT to NC Day 1
Stamford, CT to Atlantic City, NJ

We departed from Stamford at 0345 and began our trip south. It was 36 degrees and felt like it. Weather was forecast NW winds 5-10 knots... Long Island Sound Seas less than 1 foot and the Jersey Shore 2 foot or less seas.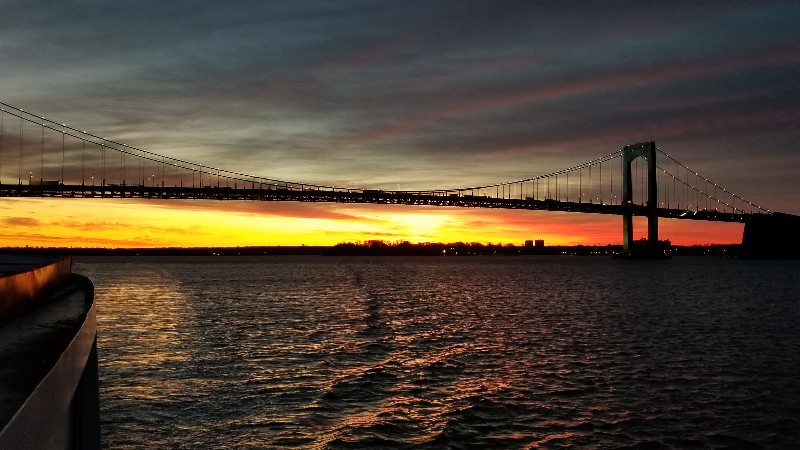 Very little boat traffic... in New York there were a lot of water taxis but virtually no other boats. There were not very many fishing boats along the Jersey shore. Normally we have to navigate around dozens of them but not today. The seas were much greater than the 2 foot or less forecast... more like 3-6 foot seas... at least to begin with but it did settle down some as the day went on.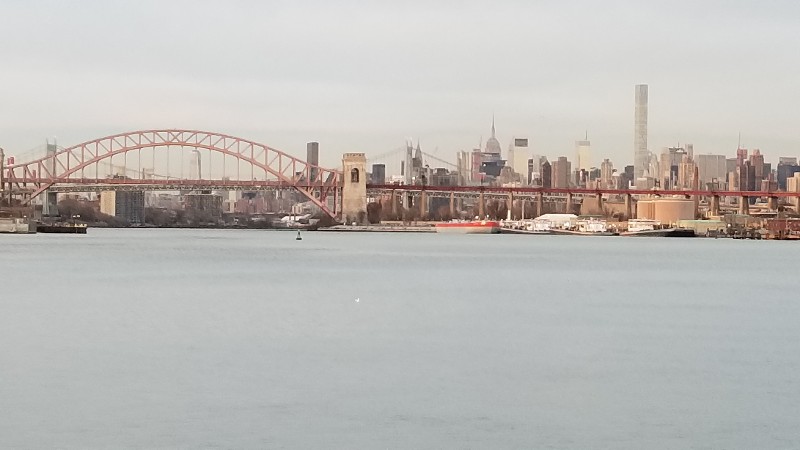 We had a tremendous boost in speed through the East River and Hell Gate.. Saw 11 knots a few times. The boost stayed with us for quite a while but the heavy seas slowed us down and I think the opposing wind a current is what was increasing the sea state.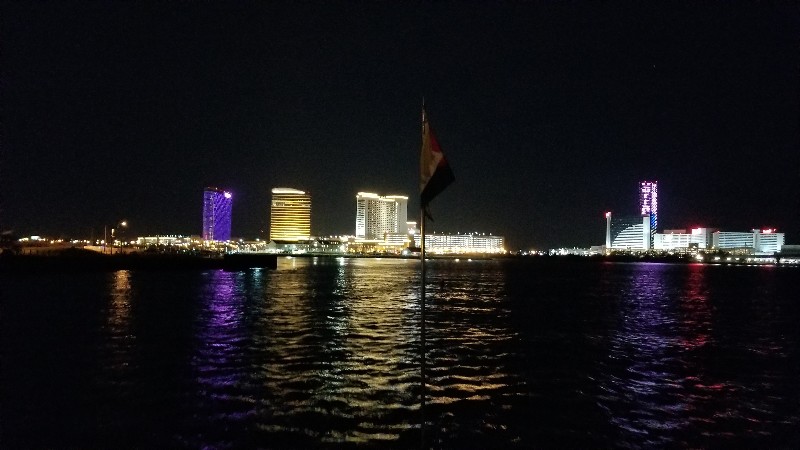 We arrived to our planned destination of Atlantic City at approximately 2030 and docked at the free docks adjacent to Gardener's Basin. We were secure at 2045 location at
N39°22.582', 074°25.274'
. We traveled today for 17 hours covering 123 nautical miles averaging 7.2 knots.


Posted at 9:27 PM


Trip Statistics
2017 Trip North

We departed from Cabbage Key, FL on March 18, 2017 and arrived to Stamford, CT on April 18, 2017.

Overall: 31 days
Moving: 28 days
Stopped: 3 days
2 days in Oriental, NC for weather.
1 day in Callao, VA to visit friends.

Distance traveled: 1,677.7 statute miles
Moving: 224.25 hours
Averages:
59.6 statute miles per day
7.44 miles per hour
8 hours per day

Marinas, Docks, Anchorages:
9 nights PAID docks
2 nights mooring ball
8 nights FREE docks
9 nights anchored



Posted at 4:15 PM


FL to CT Day 33
Bay Head, NJ to Stamford,CT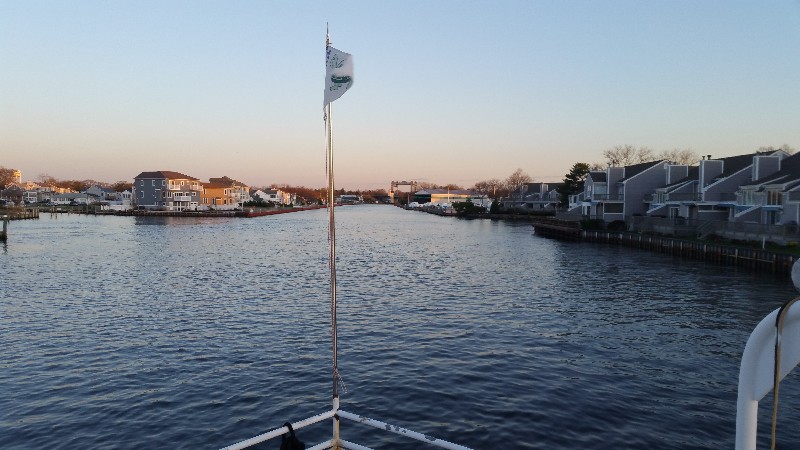 Up early and pulled anchor headed to the Point Pleasant Canal. Current is quite swift through the canal and we were soon moving over 9 knots. 30 minutes later we were heading out the Manasquan Inlet to the Atlantic Ocean.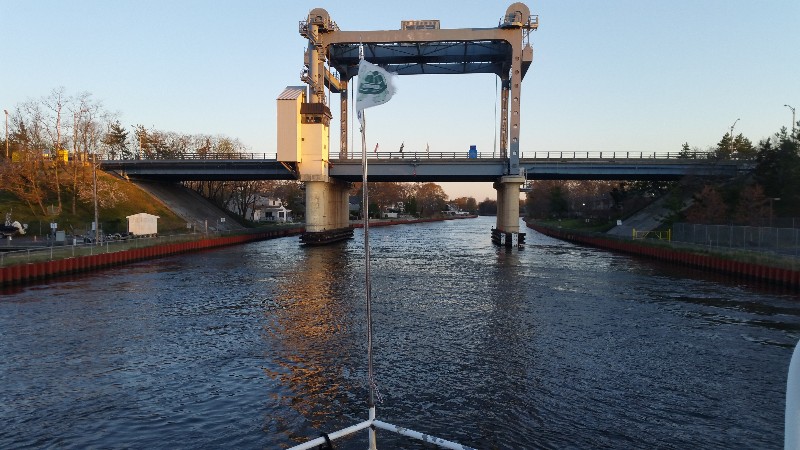 Today the seas were much nicer to us with a 2-3' SE swell and a 10-15 knot NE wind that created a small chop on top of the swells. Overall, a very nice comfortable ride.
Just north of the inlet we spotted a large grey hump ahead of us... a WHALE!!! as we got closer we discovered that our "whale" was actually a 50 foot tree truck bobbing on the surface...


Two hours north of the inlet you make a slight turn to port along the coast and you can see the NEW York City Skyline... it looks like it's just ahead of you... BUT, it's actually 3 hours away yet...

We did finally arrive to New York Harbor and the East River and HELL GATE.
We had a flood tide so current was in our favor and pushing us over 10 knots... peaking at 11.5 knots in HELL GATE. The water was boiling from the turbulence of the current... VERY COOL!

Soon the big push of current ended... although, we did carry a favorable current for the remainder of the day... arriving to our summer marina.. Seaview House Marina at 1720 N41°02.390', W073°31.319'. We traveled for 11 hours covering 75.2 nautical miles averaging 6.8 knots.


Posted at 3:24 PM