CT to FL Day 27
Oriental, NC to Swansboro, NC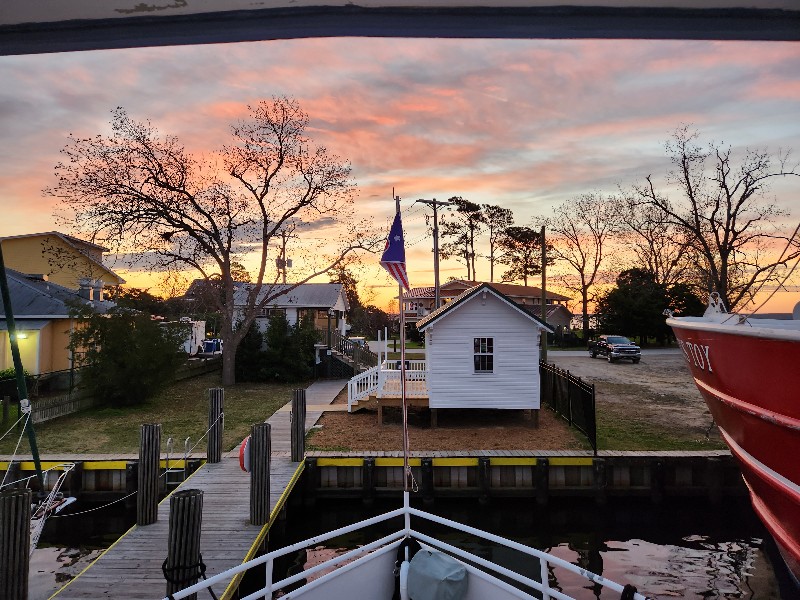 We left Oriental this morning at 0700... was a bit chilly outside and inside the SAILS... no shore power at the free town docks... had to turn the generator on for some heat...


A lot of boat traffic today... not sure if it's due to be further south or that it's the weekend... passed a couple of sailboats in Bogue Sound and a lot of small recreational boats out.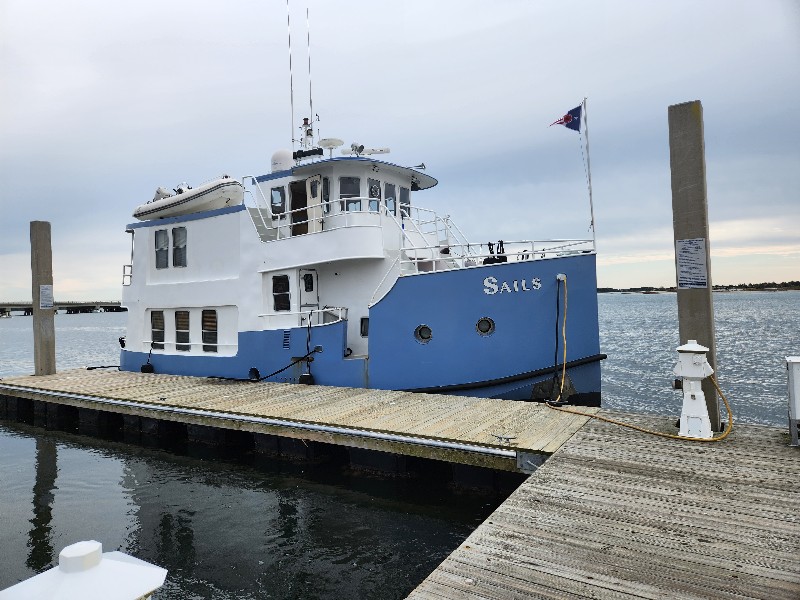 We arrived to our location for the night at the Swansboro Town Dock at 1315 and were secure with power on at 1330...N34°41.164', W077°07.153'. We traveled today for 6.5 hours covering 42.9 nautical miles averaging 6.6 knots.


Posted at 2:41 PM


CT to FL Day 26
Belhaven, NC to Oriental, NC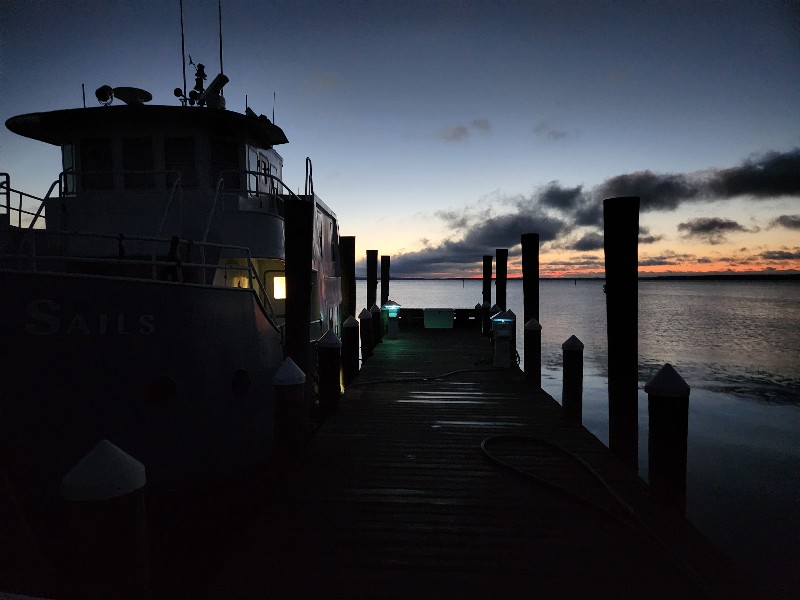 Up early before sunrise... needed to take on some water before leaving... departing at 0700... forecast for sunshine and west winds 10-15 knots.
We did se a couple of boats today... one passed us on the Neuse River and we had a sailboat running several miles ahead of us... seeing him only on AIS... It was a bit windier than forecast for about an hour as we exited the Pungo River and entered the Pamnlico River... steady 20 knots with higher gusts... made it a bit choppy.... soon it calmed down and we had less that forecast with westerly 5 to 10 knot winds... which was very nice for the Neuse River.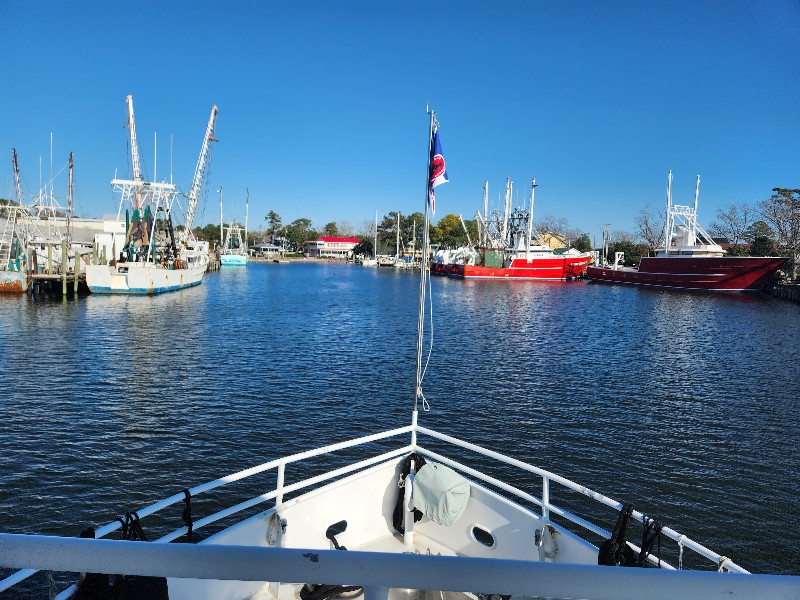 We arrived to Oriental to find only one sailboat on the western town dock and no boats on the eastern town docks... We opted to go the western dock where we normally dock... it's not right on the main road and a bit more private... We were securely docked at 1330. Our location for the night
N35°01.459', W076°41.741'
. We traveled today for 6.5 hours covering 43.2 nautical miles averaging 6.7 knots.


Posted at 1:57 PM


CT to FL Day 25
Layover Belhaven, NC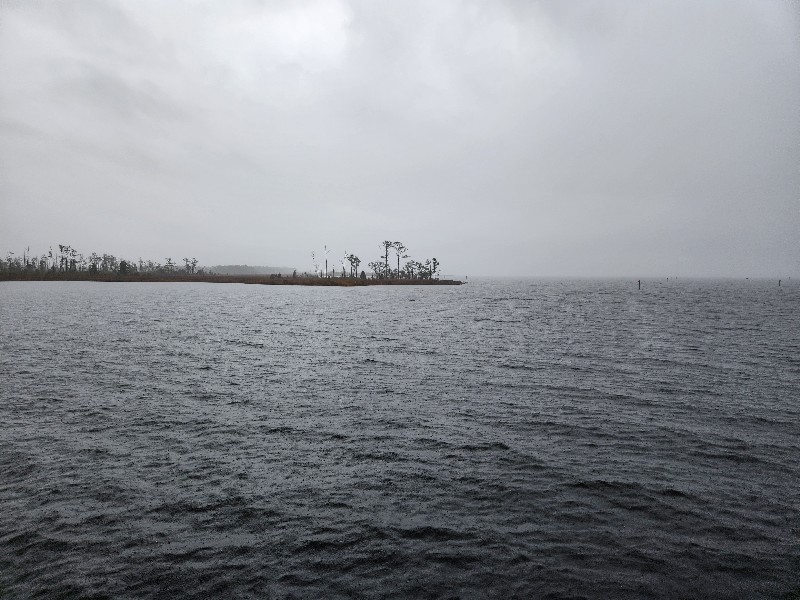 Woke this morning with unexpected high winds and rain... decided to stay put at Dowry Creek Marina.


Posted at 12:18 PM