FL to CT Day 10
Jekyll Island, GA to Brunswick, GA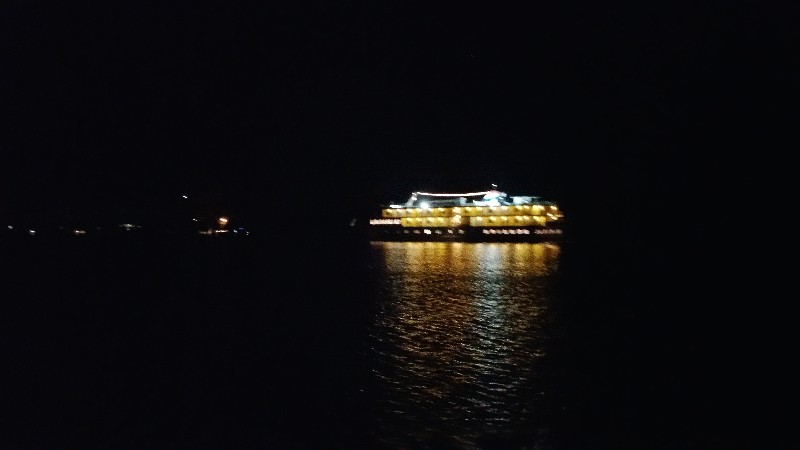 Had a little late night boat traffic I was no expecting... INDEPENDENCE American Cruise Lines passed by around 2230... it's spotlight hit us momentarily and lit the inside of the boat up like it was daylight.
Very short day today going to Brunswick Landing Marina for fuel... left at 0730 with a nice high tide that made Jekyll Creek a joy... normally, we transit it at a low tide and barely scrape through... was very nice this morning with 12' plus depths.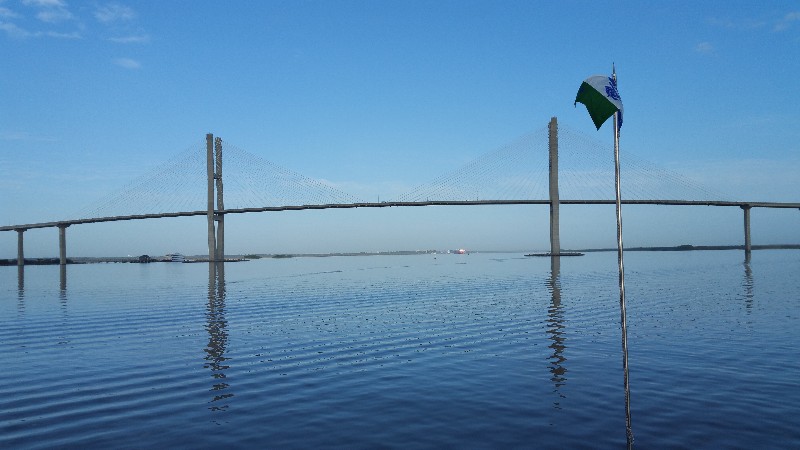 We turned off the ICW and headed up toward Brunswick and passed under the Sidney Lanier suspension bridge... very impressive sight.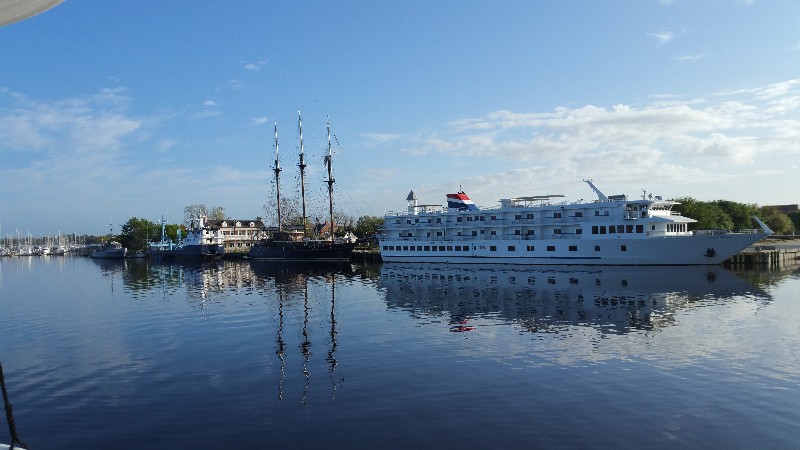 Turning into the canal that heads up to the marina we discovered where the INDEPENDENCE had cruised to last night. It was tied up just south of the marina... passengers getting off and loading onto a bus... for a tour of town I suppose. Very neat sailing vessel tied up behind it.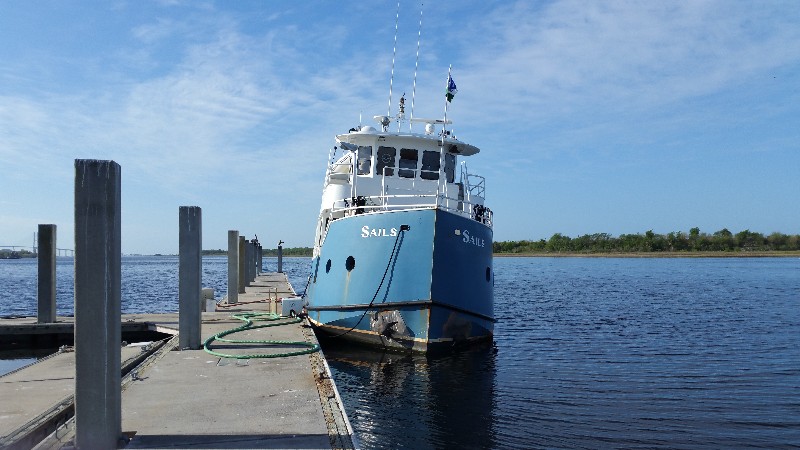 We arrived to our the Brunswick Landing Fuel dock at 0900 and fed SAILS... she was very hungry taking on almost 1100 gallons of diesel. She really lists as you fuel up one tank at time... 540 gallons in the port tank and we must of been listing 10-15 degrees.
At 1030 fueling was complete and we moved to the next dock and tied up to the T-Head. Our location for the night
N31°06.749', W081°30.194'
. We traveled today for 11 hours and 30 minutes covering 80.4 nautical miles averaging 7.0 knots.


Posted at 10:11 AM


FL to CT Day 9
St. Augustine, FL to Jekyll Island, GA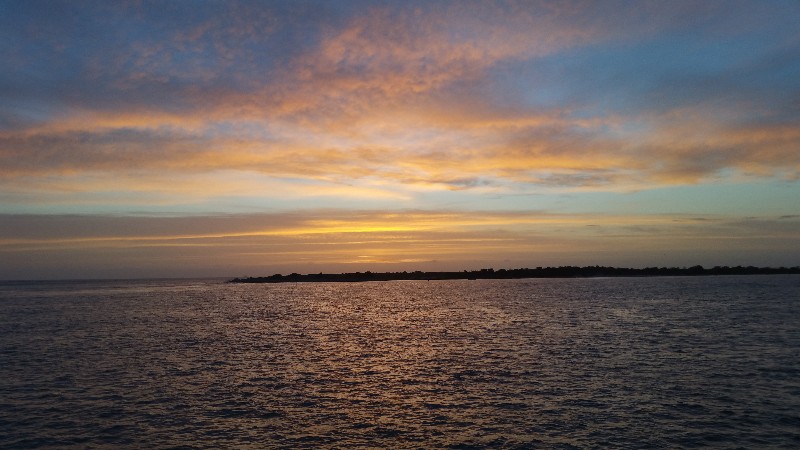 We left the St. Augustine mooring field juts before sunrise at 0700... approaching the St. Augustine Inlet the sky was awesome... took a photo but it got even better after this photo.
The forecast was for ESE winds 10-15 knots and partly sunny... this was fairly accurate today. The winds were nothing that had much effect on us in the ICW... a bit cooler today with it being partly sunny.
Some boat traffic... Saturday brings out a lot of smaller boats and fishermen... there were also a few larger boats moving north.
We were planning on anchoring at Cumberland Island but as we passed the anchorage we had planned for we decided to continue on and get across St. Andrews Sound while the winds were acceptable... they were not forecast to be bad on Sunday but you never know and today was good.
We crossed St. Andrews Sound and even with the lower ESE winds we had a little rock and roll going on as we crossed... 2-4 foots waves. We have seen it much worse so this was great!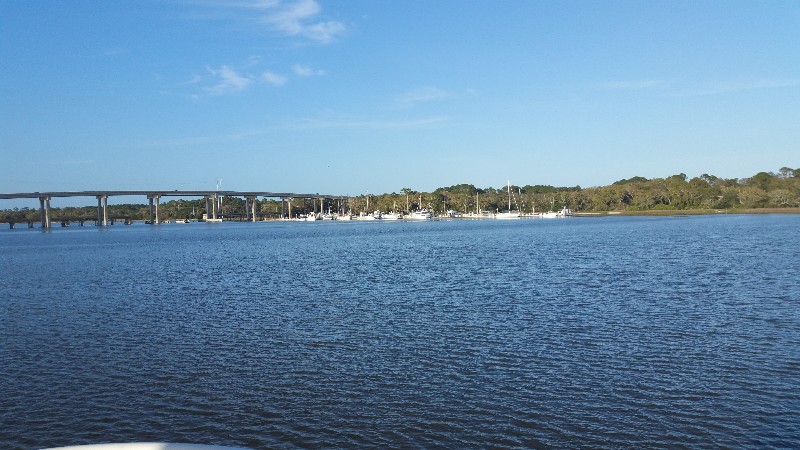 We arrived to our destination for the day at 1815... and were securely anchored just off of Jekyll Harbor Marina at
N31°02.605', W081°25.542'
. We traveled today for 11 hours and 30 minutes covering 80.4 nautical miles averaging 7.0 knots.
Tomorrow we will go to Brunswick Landing Marina and fuel up SAILS.


Posted at 5:52 PM


FL to CT - Day 8
New Smyrna Beach, FL to St. Augustine, FL

We had the pleasure of joining Peter and Charlotte Behr at their home for dinner last night... one of the things we love about cruising... getting to spend a little time with dear friends... Peter and Charlotte are the BEST!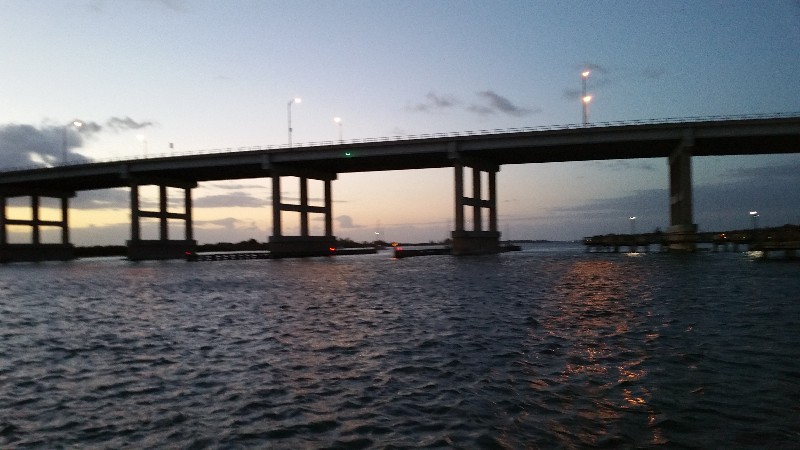 I had a little cabinet work to catch up on this morning so Susan nd Lily slept in and I was up a 0630 and working... finished up at around 0800... we were clear of the dock and underway at 0830.
Forecast was for East winds 15-20 knots... NOAA was wrong and this time in a good way... winds were barely 10 knots all day and it was bright and sunny as well... great day of cruising... also very little boat traffic... a few boats... one in particular that we first met up with about a week ago... "Anchor Down" hailing port Texas... forget the city... we have been seeing them most every day... normally they pass us... today they stopped in the Palm Coast area... they appear to be doing the loop.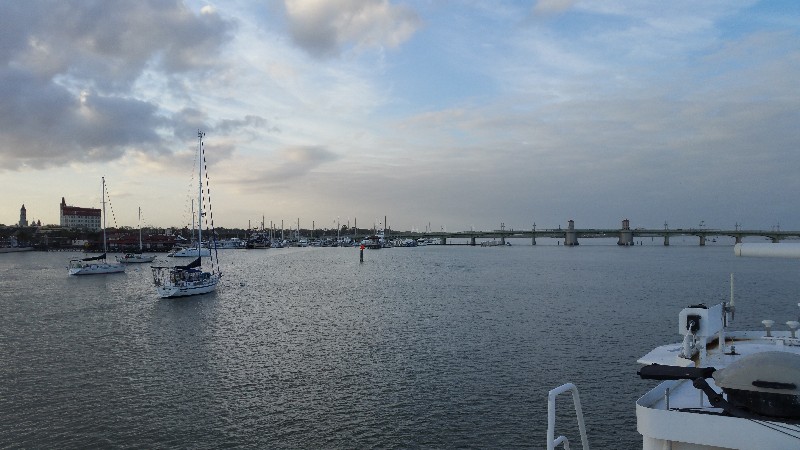 We arrived to our destination for the day at 1715...St. Augustine Municipal Marina. We took a mooring ball. Our location for the night
N29°53.327', W081°18.439'
. We traveled today for 8 hours and 45 minutes covering 59.4 nautical miles averaging 6.8 knots.


Posted at 6:31 PM