FL to CT Day 17
Georgetown, SC to North Myrtle Beach, SC

Underway bright and early at 0710... sun was up and the day looked great.
We did have some higher winds than what we had thought was forecast with NE winds 20-25 knots for a good part of the day. We also had the current against us all day... this does not happen that often but sure sucks when it does.
To top things off when we reached the only bridge we had to open all day... The Socastee Swing Bridge... it was broken... they tried to open it but it was not working... this was 1230... the bridge operator finally told the boats waiting that we should probably anchor. We dropped the hook dead center of the channel and waited till 1400 before they finally managed to get the bridge open.... 1.5 hour wait.
By the time they managed to get it open there must of been a dozen boats waiting... only one south bound... the rest were heading north and all but two of them passed us after the bridge... most were not courteous and passed with huge wakes... some not even hailing us on the VHF before they passed.
With the delay at the bridge we decided to stop at Barefoot Landing Marina in North Myrtle Beach. We arrived at 1615 and were securely docked at 1625. Our location for the night
N33°48.070', W078°44.754'
. We traveled today for 9 hours and 15 minutes covering 45.2 nautical miles averaging 4.9 knots.


Posted at 5:35 PM


FL to CT Day 16
St. Johns Island, SC to Georgetown, SC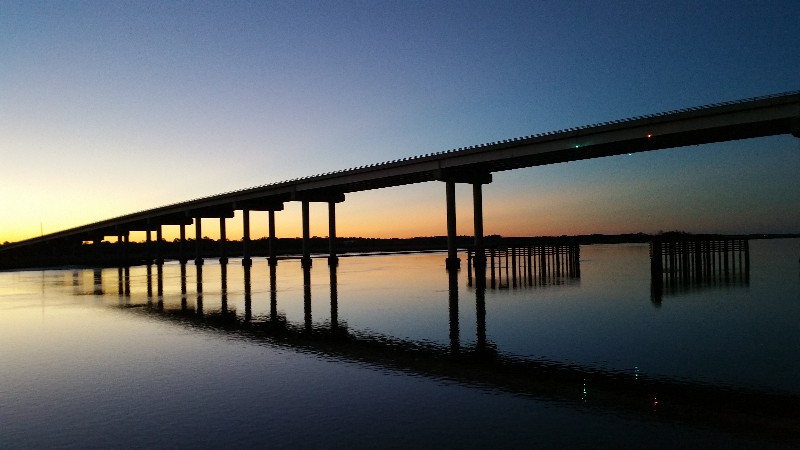 We were up early and left the dock at 0700... the sun was not up but the sky behind the bridge in front of us was awesome.
Beautiful day on the water... sunny but a bit windy with 15-20 knot winds. Had one cruising boat pass us and a lot of small recreational boats.... it is Saturday so we expect those...


Most of the day we had current giving us a boost in speed... of course we did have some spots where we dropped to less than 6 knots... it all averages out... but it felt as if it was more in our favor today.

We decided to stop in Georgetown when the current switched against us and would be that way for as long as we continued on... no need to fight the current... Georgetown it was... we had not stopped here in a couple of years so it will be nice to see how things have changed.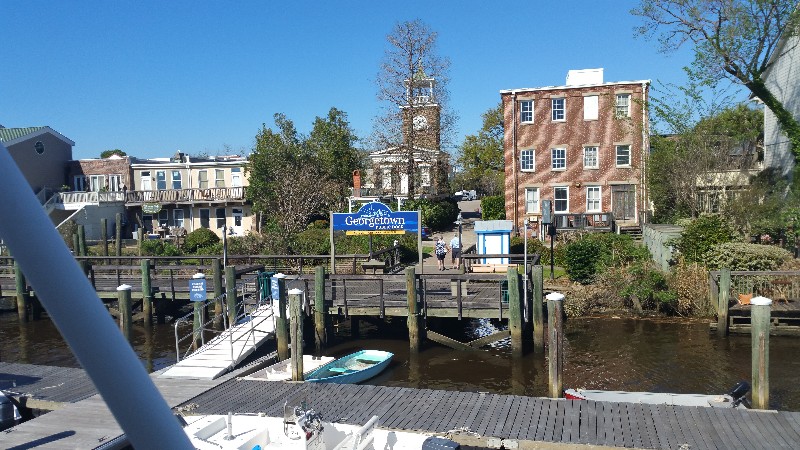 We arrived to the town dock and were securely docked at 1600. Our location for the night N33°21.956', W079°17.042'. We traveled today for 9 hours 61.2 nautical miles averaging 6.8 knots.


Posted at 4:56 PM


FL to CT Day 15
Wadmalaw Island, SC to St. Johns Island, SC

Not having far to go today we slept in... well Susan and Lily slept in... I was awake at just before 0600... At 0800 it was time to wake the crew... crew awake we pulled anchor and were underway at 0830.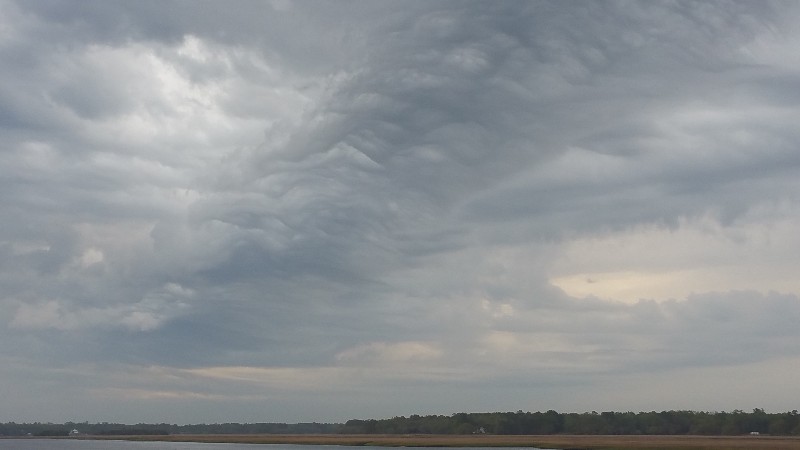 Forecast was for higher winds today SW 15-20 knots... gusts t0 25 knots and 40% chance of rain. It was pretty gloomy as we left the anchorage but appeared as if the day would clear up sooner than forecast...
Virtually no other boat traffic this today... but we were only out for a few hours and the wind did pick up before we reached St. Johns Yacht Harbor... as we approached the marina to dock the winds were gusting to 30 knots... of course they were not helping us dock... blowing us away from the dock... but we managed to get in ad were securely docked at 1100.
Our location for the night
N32°45.225', W080°00.670'
. We traveled today for 2 hours and 30 minutes covering 14.4 nautical miles averaging 5.8 knots.
We will use the marina courtesy car to run some errands.... Publix, Post Office, CVS. This is Susan's last Publix till we return to Florida this fall.


Posted at 2:05 PM