CT to NC Day 5
Greenwich, NJ to Chesapeake City, MD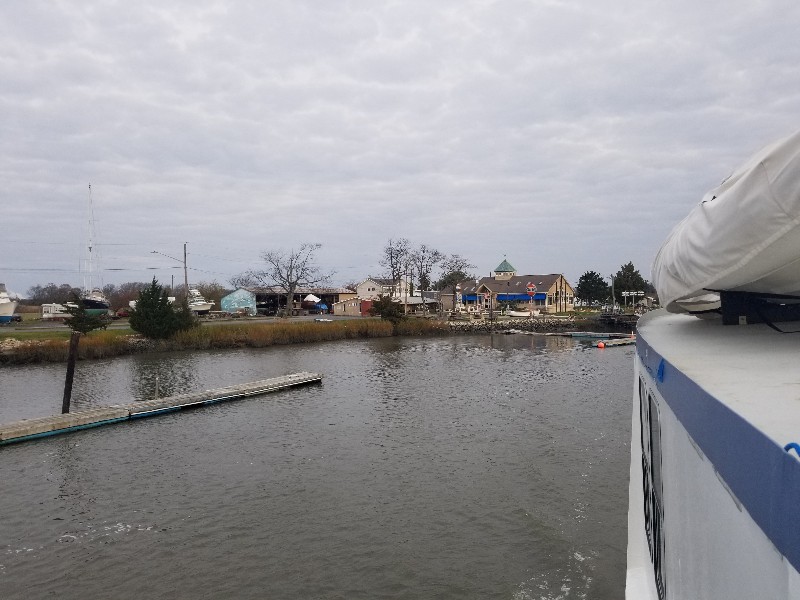 Not planning to go any further than Chesapeake City, MD today we slept in a little later than normal and did not leave Hancock's Harbor Marina until 0800. Forecast was for calm winds and seas.
Current was ripping out of the Cohansey River and boosted our exit out of the river to Delaware Bay running over 8 knots... however the brakes applied once we turned north on Delaware Bay and had full current on our bow.... slowing us to between 5 and 6 knots all the way to the C&D Canal... turning into the canal we were once again running over 8 knots all the way to Chesapeake City.
Had the first boat, that was not a local boat, pass us in the canal... big beast that waked the heck out of us... pretty sure it was a deliver captain... no hail on VHF prior to passing. Have seen quite a few local fishing boats and commercial traffic...hopefully, we will start seeing a few cruiser heading south soon.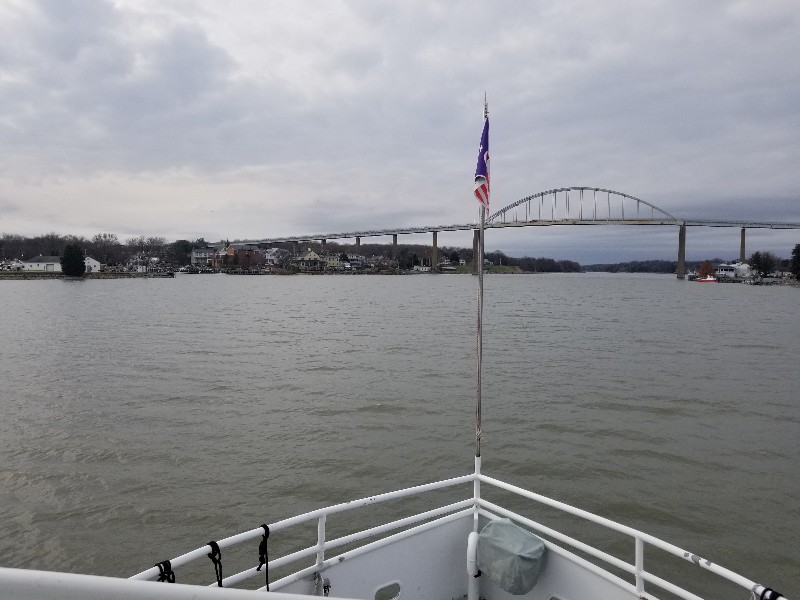 We arrived to Chesapeake City, MD at approximately 1250 and were securely docked at 1300. Our location for night
N39?31.639', W075?48.665'
. We traveled today for 5 hours covering 34 nautical miles averaging 6.8 knots.
We will stay a day or two here in Chesapeake City... have some friends... Cathy and Jim Fisher coming from Baltimore to visit... will be great to catch up with them... been a while since we have seen them.


Posted at 1:54 PM


CT to NC Day 4
Atlantic City, NJ to Greenwich, NJ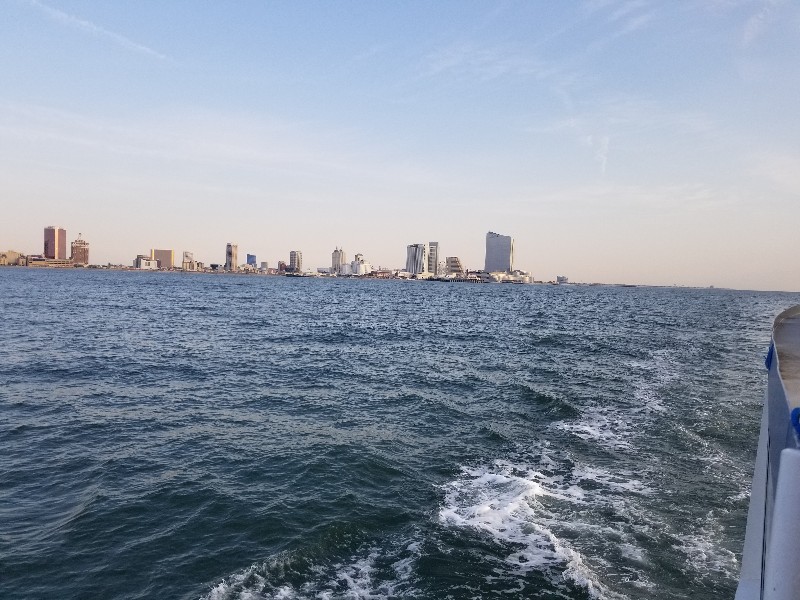 We departed Atlantic City this morning at 0730... weather forecast WNW winds less than 5 knots with seas 2 ft or less in a SE swell 9 second period.
Once out of the inlet and into the Atlantic the conditions were nto exactly as forecast but improved as we headed toward Cape May, NJ. Best part was that we were seeing a 1 knot boost in speed from current... running at 7.5 knots.
We had planned to stop in Cape May but with the boost in speed we arraived too early in the day to stop... we decided to continue on toward Chesapeake City and stop for the night in the Cohansey River.
We had the boost in speed was almost the entire day... lost it when we turned into the Cohansey River and had a strong outbound current against us that slowed us to 6 knots for the next 3 miles to our destination for the night.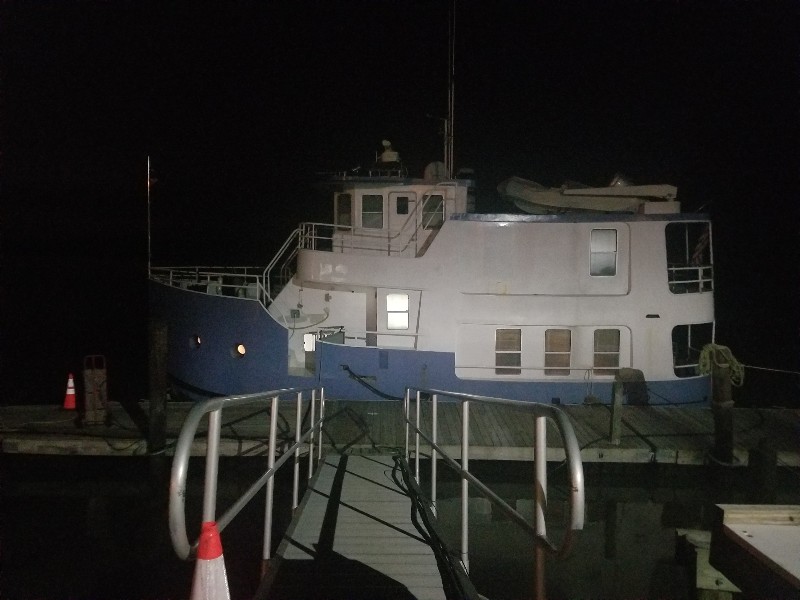 We arrived to Hancock's Harbor Marina at approximately 1800 and were securely docked at 1815. Our position tonight is
N39°22.755', W075°21.307'
. We traveled today for 10 hours and 45 minutes covering 74 nautical mile averaging 6.9 knots.


Posted at 7:30 PM


CT to NC Day 3
Manasquan, NJ to Atlantic City, NJ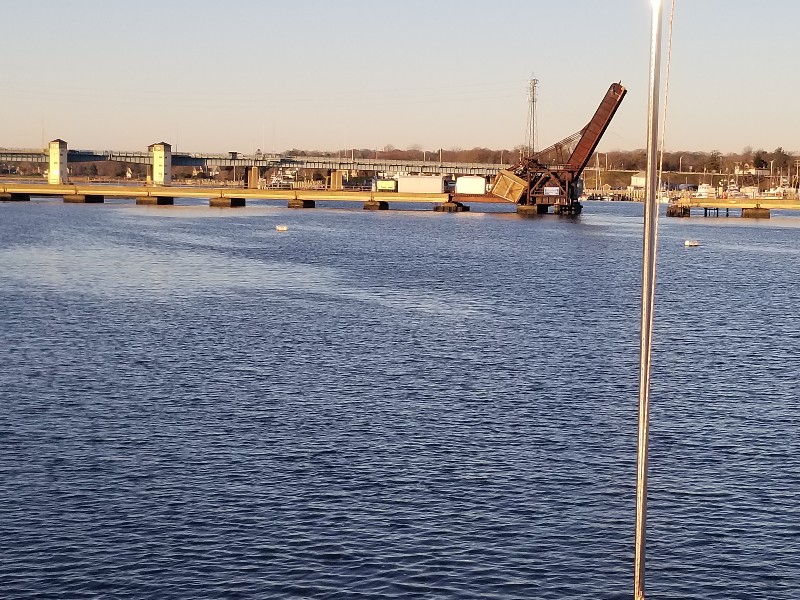 We took a look at the forecast for the Atlantic... 6 foot seas... we decided to take the inside passage to Atlantic City and avoid the 6 ft seas and instead the skinny water of the NJ Intracoastal Waterway. We departed the dock at 0715 and headed inshore.
We spent the day creeping along at 4 to 5 knots in 5 to 6 foot water... there are a few places where the water is deeper but for the most part is simply SHALLOW... so shallow that the depth sounder stops working and flashes LAST DEPTH... a few places we actually could hear the hull hitting the bottom... (YIKES) but we made it through just a bit slower than normal.
We did get a boost in speed for the last couple of hours that helped our overall average for the day...


We docked at Gardner Basin Marina at approximately 1700... Our location for night N39°22.577', W074°25.274'. We traveled today for 9 hours and 45 minutes covering 67.8 nautical miles averaging 6.95 knots.


Posted at 8:06 PM