FL to CT Day 30
Chesapeake City, MD to Atlantic City, NJ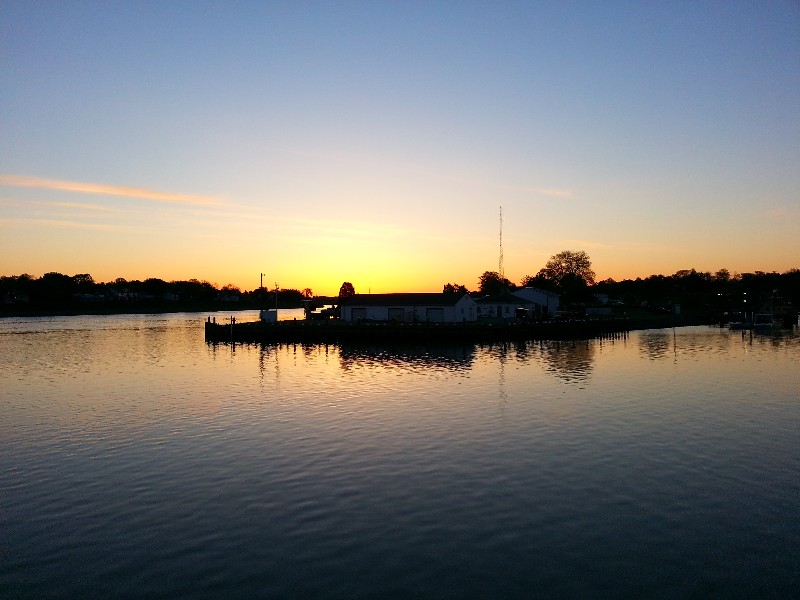 Determined last night the best time to leave today would be 0330… this would give us the best tide / current for the majority of the day… however, it was almost midnight when I went to bed so 0330 was not happening… left the alarm set for 0530 and figured the tide / current would be what it was and we would make the best of it.
I woke up at 0445 and it was silly to try and go back to sleep so I got up and got the coffee on and prepared Beecha's breakfast… 0500... Susan and Beecha were both snoring… the alarm waking them would go over better than me trying to wake them up at before 0500 so I let them sleep… At 0630 we were away from the dock and heading out into the C&D Canal… bound for the Delaware River and Delaware Bay…destination for the day Cape May, NJ.
We had a slack tide exiting the canal so we were at our "normal fuel saving" cruise speed of about 6.5 knots. As we entered the Delaware River we picked up the current I had hoped to carry all the way to Cape May and it was soon pushing at over 10 knots… this speed varied between and 9 and 10 knots for a good part of the day but we did loose it about two thirds of the way down the Delaware Bay… but we never dropped below 7 knots and when we entered the Cape May Canal we picked up the current again pushing us over 8 knots… Arriving to Cape May at 1430… Well, this was just way too early to stop for the day… so we continued on through Cape May and out the inlet into the Atlantic Ocean… ETA to Atlantic City approximately 1930.
The winds were out of the west at 15-20 knots so we hugged the shoreline keeping 2-3 miles off shore… this close to shore the waves were moderate at 2-3 feet and it was a comfortable ride all the way to Atlantic City… we kept a boost of speed until the last 30 minutes of the day when we turned into the Absecon Inlet at Atlantic City.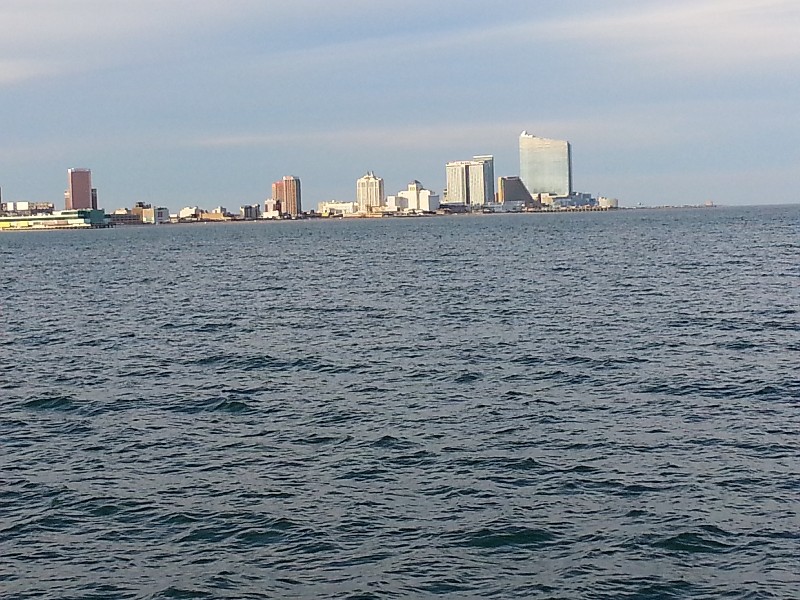 We proceeded to our normal overnight dock at Garner's Basin and were secure at 1930. Our location for the night… N39°33.576', W074°25.272'. We traveled today for 13 hours covering 99.8 nautical miles averaging 7.7 knots.


Posted at 7:07 PM


FL to CT Day 29
Galesville, MD to Chesapeake City, MD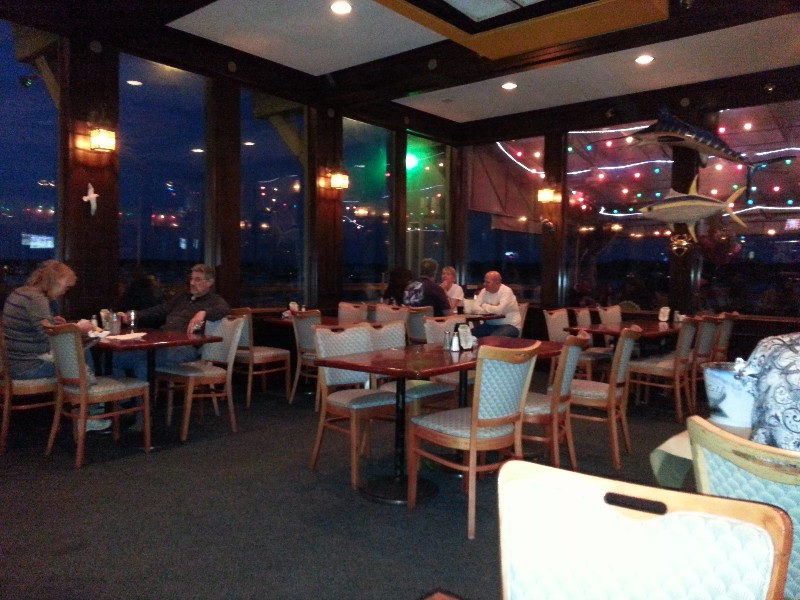 After cruising for almost 13 hours yesterday we decided to eat out… right next to the County Wharf is Thursdays Restaurant and a couple of burgers and some cold beer was just what we needed to end the day. Returned to the boat and went to bed for an early departure.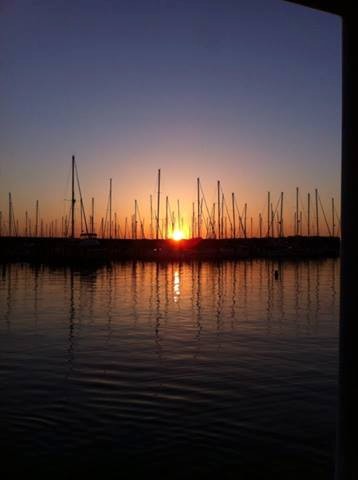 Alarm went off at 0530 and we sprang out of bed ready for the days cruise… NOT! We did get up but the alarm went off way too early for both of us. Susan got a great photo of the sun coming up over the adjacent marina when she was walking Beecha.
With the weather forecast with gale warnings late morning we wanted to get to Chesapeake City as early as we could. The free town dock can fill up pretty quick and with bad weather forecast we wanted to be there early.
The current was in our favor and gave us an awesome boost of speed the entire day… seeing over 9 knots at times. Despite the forecast of 3 foot waves in the bay we never saw them… 1 foot at best all day.
We arrived to Chesapeake City and docked at the town dock at 1330… tough getting into the dock with one space left about 55-60 feet long and wind blowing us off the dock… and 30 feet off the dock the water depth is a little less than we need… but we finally made it in… other boaters at the dock were very gracious and came out to assist with dock lines.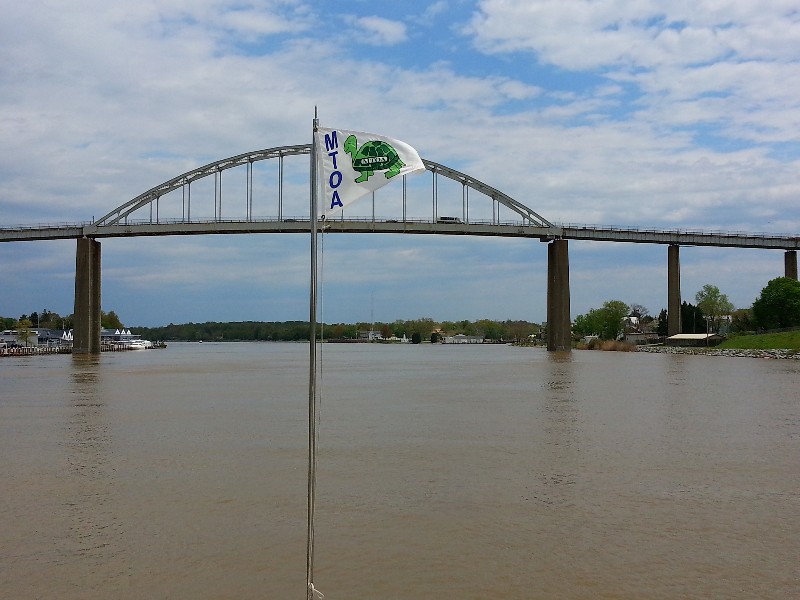 We will hold up here as the weather front passes over us… Our location for the night… N39°31.623', W075°48.672'. We traveled today for 7.25 hours covering 56.71 nautical miles averaging 7.8 knots.


Posted at 1:25 PM


FL to CT Day 28
Deltaville, VA to Galesville, MD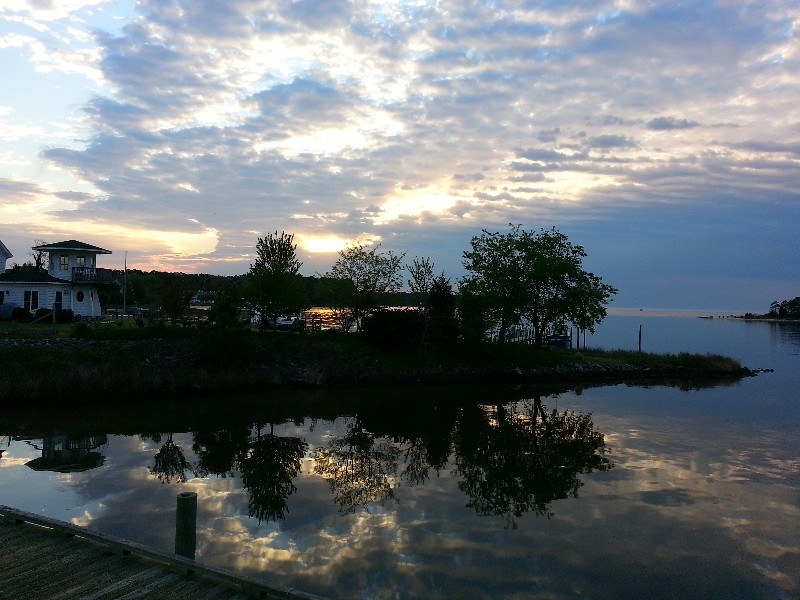 Long day planned trying to get back on track to our normal stopping spots… Galesville, MD will put us back to where we want to be… but it will be a long day.
We departed before sunrise at 0645 and headed out of Jackson Creek… a beautiful sunrise this morning… captured this photo just before departing.
The Chesapeake Bay was very calm most of the day with less than 1 foot waves until the last couple of hours where it we started getting 2-3 waves on the stern… and we never really got much help from the current… and we also did not get much current against us… seemed to be running at the same pace as slack tide..
There were a ton of fishermen on the water today… and the majority of them trolling with their toy boats on each side… that's what they look like but I guess they use them for attaching multiple trolling lines behind the boat… but they sure do not want to get out of the way… you would think if you saw SAILS bearing down on you… you would not move across our bow at 1 knot with trolling lines 300 yards behind you… but they do and they yell at you when they think you are too close to them… it's really quite funny.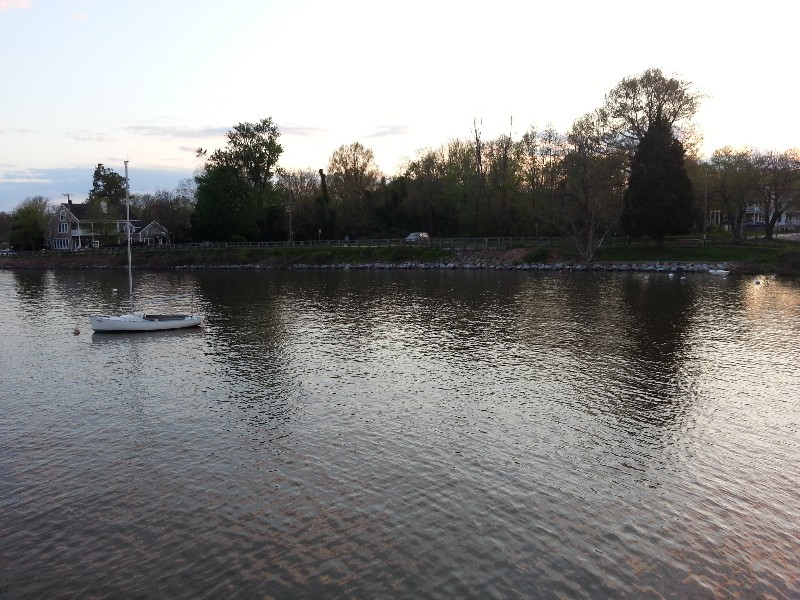 We arrived to Galesville and docked at the County Wharf… been here many many times and it's a nice stop and a beautiful area. We were secure at the dock at approximately 1930… Our location for the night… N38°50.545', W076°32.342'. We traveled today for 12.75 hours covering 89.13 nautical miles averaging 7.0 knots.


Posted at 7:12 PM