FL to CT Day 25
Coinjock, NC to Portsmouth, VA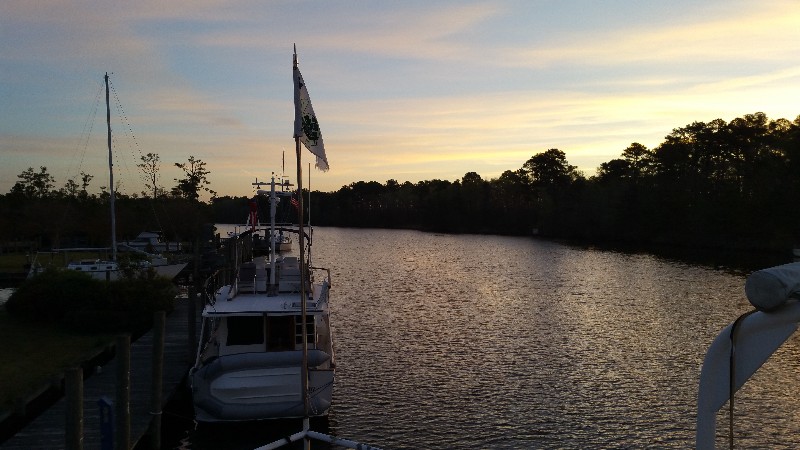 We left Midway marina this morning approximately 0645. Destination for the day Portsmouth, VA.
The area ahead of has several bridges and one lock. This normally a problem area with bridge restricted opening schedules and space between the bridges... just can't make enough speed to make the openings on time... however, today I noticed in Active Captain that the one problem area North Landing Bridge to Centerville Turnpike Bridge had a note... basically, it said that the bridge could delay the opening schedule by up to 10 minutes for any boats that could not meet the opening time... this was great because it allowed us to transit between the two bridges where the opening times are 30 minutes apart... we arrived 5 minutes after the scheduled opening time and the bridge opened for us... the past we have had to slow down and take 60 minutes.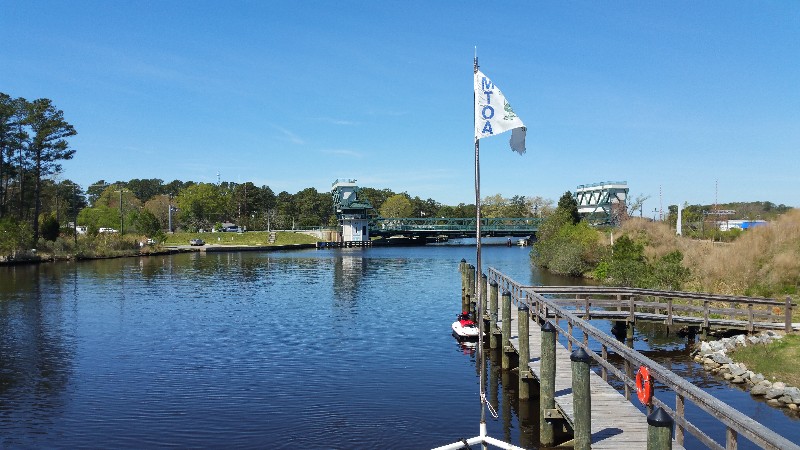 Because of this we did have to wait 30 minutes at the Great Bridge Bridge as I had planned our departure time at the North Landing Bridge assuming we would have to slow down after it to make the next opening at the Centerville Turnpike Bridge. which was no big deal... we simply pulled over the the free docks just before the bridge and tied up for 30 minutes.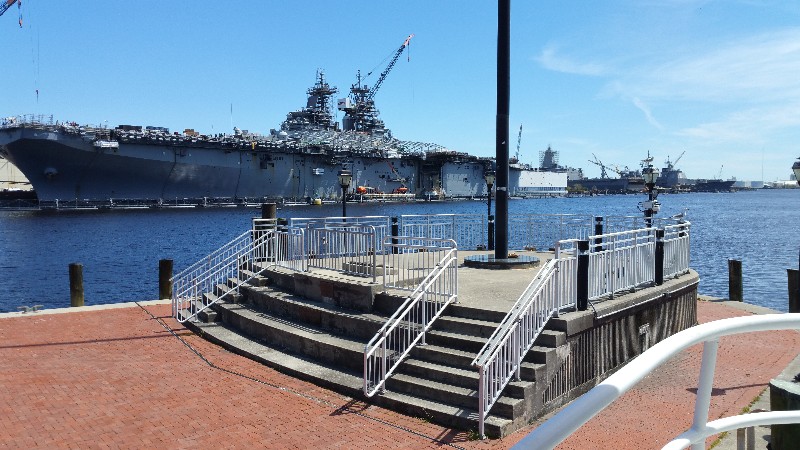 We arrived to our location for the night in Portsmouth, VA at 1330
N36°50.132', W076°17.774'
. We were secure at the free docks at 1345. We traveled for 7 hours covering 41.6 nautical miles averaging 5.9 knots.


Posted at 2:11 PM


FL to CT Day 24
Deep Point,NC to Alligator River, NC to Coinjock, NC

We pulled anchor and were underway at 0700 heading north on the Alligator River. Destination planned as Midway Marina in Coinjock, NC.
Winds were down today to virtually none and the Alligator River and Albemarle Sound were nearly flat calm... very nice!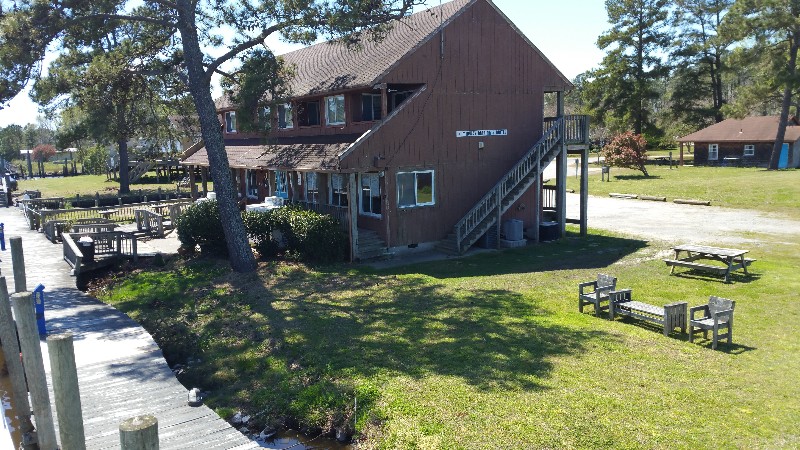 We arrived to our location for the night at 1345
N36°21.095', W075°56.861'
. We traveled for 6 hours and 45 minutes covering 46.5 nautical miles averaging 6.9 knots.


Posted at 3:45 PM


FL to CT Day 23
Oriental, NC Deep Point, Alligator River, NC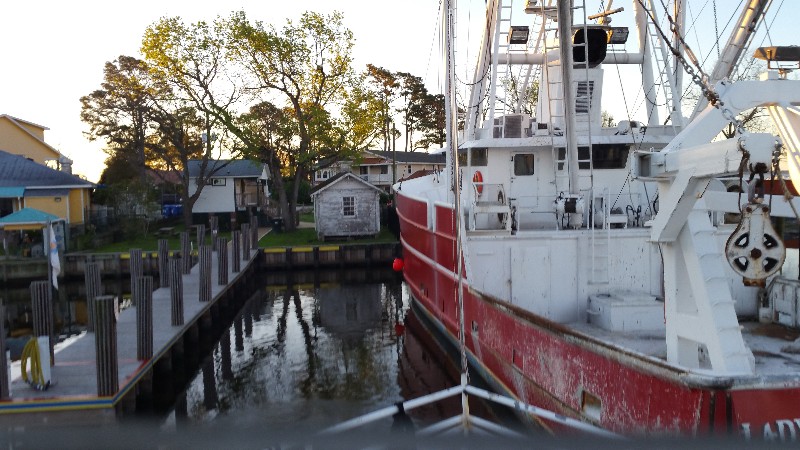 Winds were finally down and we were able to leave Oriental this morning at 0700. Backing out a space that seemed much narrower than I remember when we docked. Oriental Harbor was like glass as we left... unlike the last few days where there were whitecaps.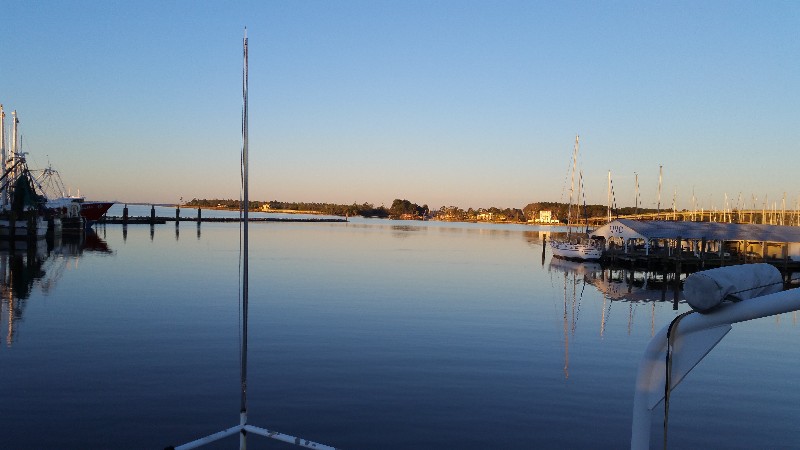 Also, with the westerly winds SAILS had become covered with bird crap from the birds sitting on the large boat next to us...


Neuse River was nice to us with 1-2 foot waves and the Pamlico Sound was a little rougher as the winds did pick up slightly to 15-20 knots from the NW.

Transited the A & P Canal and continued a couple of miles to an anchorage just off Deep Point, Alligator River. Anchoring in 7-8 feet of water at 1700. Our Location for the night N35°40.503', W076°03.453'.

We traveled for 10 hours covering 68.4 nautical miles averaging 6.8 knots.


Posted at 5:35 PM