FL to CT Day 9
Daytona Beach, FL to Jacksonville, FL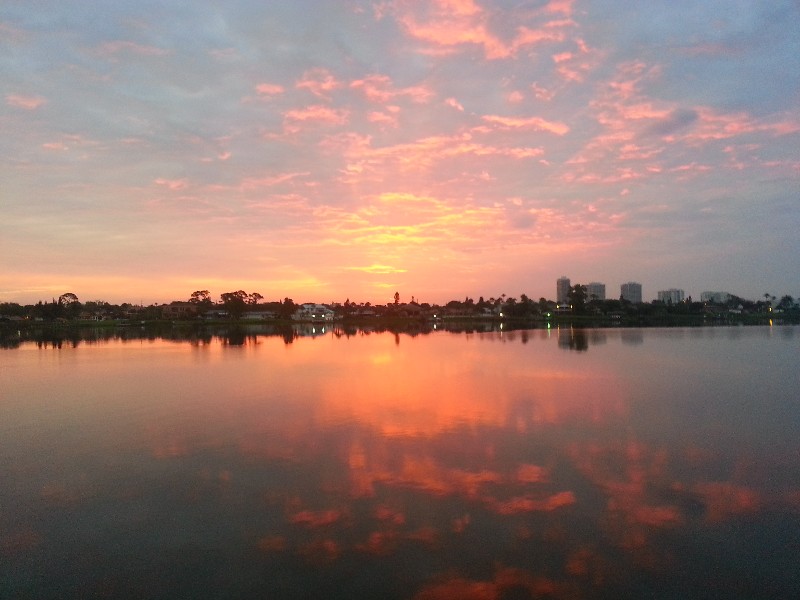 After spending a week in Daytona Beach, FL for the MTOA Southern Rendezvous we are back under way bright and early departing at 0600 about an hour before sunrise. It was quite dark when we left the marina but we had a great sunrise about 0700.
We struggled with current against us today and for most of the afternoon we were running at 4-5 knots... we did have a great boost as we approached St. Augustine that pushed over 10 knots. I wish we could go that speed all the time... but 7 knots is our normal cruising speed.
Had tons of recreational boaters out today... should of expected it since it was a weekend. They zip about all around us like flies taking pictures and sometimes not watching where they are going. It provides a lot of entertainment for us.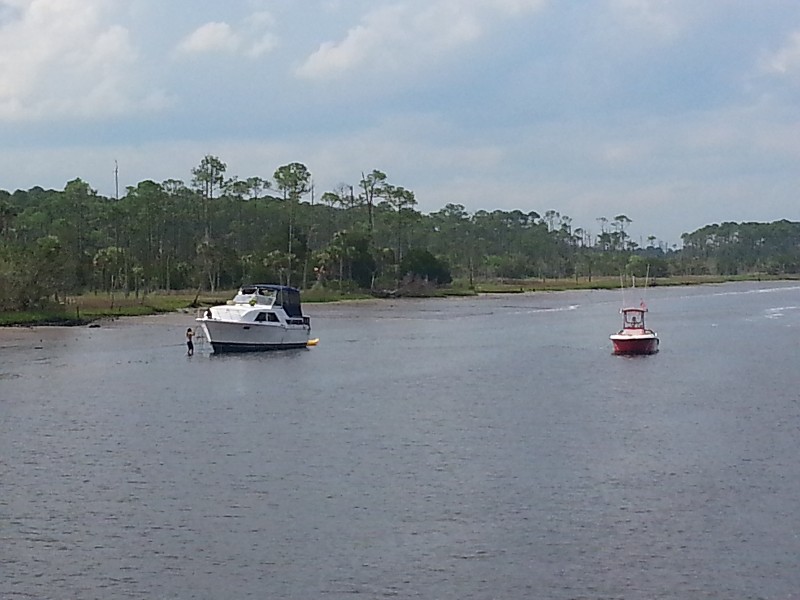 We had a little show late afternoon with a bot aground and TowBoatUS on scene attempting to unground him... but I think they were going to have to wait on some more water as he was pretty high and dry.
Just before the St.John's River we had a nice little thunderstorm pass over with lots of rain and lightning. It was passed very quickly and by the time we reached our destination for the evening it had passed with only a little drizzle of rain for us to dock in.
We arrived to Sister's Creek and docked at the FREE docks provided by the City of Jacksonville. We really expected for it to be full arriving so late but were happily surprised to find only two sailboats and plenty of room for us to dock.
We were safely docked at approximately 1840 at position
N30°23.894', W081°27.477'
. We traveled today for 12 hours and 40 minutes covering 80.42 nautical miles averaging 6.35 knots.


Posted at 6:18 PM


FL to CT Day 8
New Smyrna Beach, FL to Daytona Beach, FL

No alarms this morning as we had a very short day ahead of us to reach Daytona Beach, FL… nice to sleep in an extra hour. We departed shortly after 0800 and headed north up the ICW.
One bridge to deal with that had a restricted opening schedule… opening on the hour and 20 after and before the hour… every 20 minutes. We arrived to the George Musson Memorial Bridge a couple of minutes early and waited with one other boat for the 0820 opening.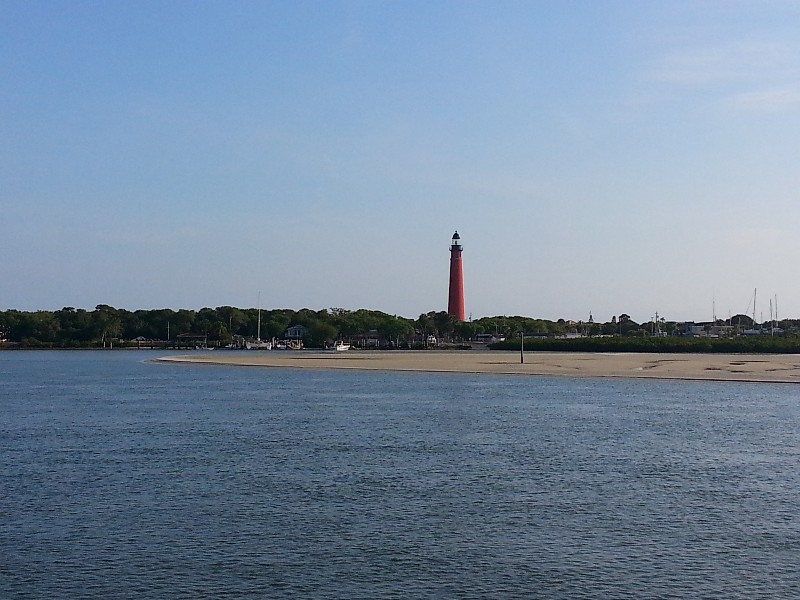 Departing ahead of us were three other MTOA trawlers… Sanctuary, C-Life and Sa-Shay… I could see them ahead of and they had taken an alternate route leaving the ICW and heading out toward the Ponce Inlet… I had always wanted to try this route… today was the day. The trawler that I had waited with at the bridge took the ICW about and was approximately 1/4 mile ahead of us… would be a good test to see which route was actually faster. There was plenty of water depth the entire route and when we rejoined the ICW north of the Ponce Inlet… I was now a good mile ahead of the other trawler… the alternate route was definitely a shorter alternative to the ICW.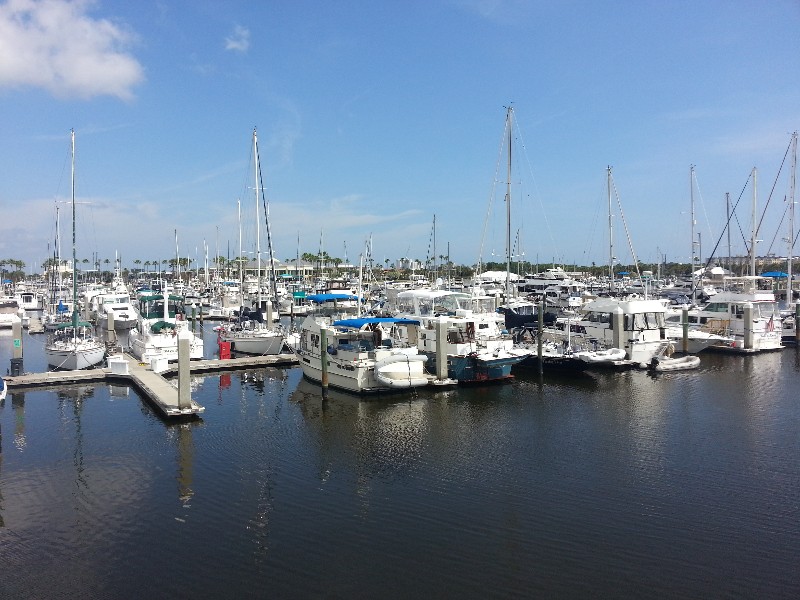 We arrived to Daytona Beach at approximately 1030 and docked at the Halifax Harbor Marina slip J-17. Our position at the marina
N29°12.173', W081°00.826'
. We traveled today for 2 hours and 25 minutes covering 13.81 nautical miles averaging 5.7 knots.


Posted at 10:41 AM


FL to CT Day 7
Cocoa, FL to New Smyrna Beach, FL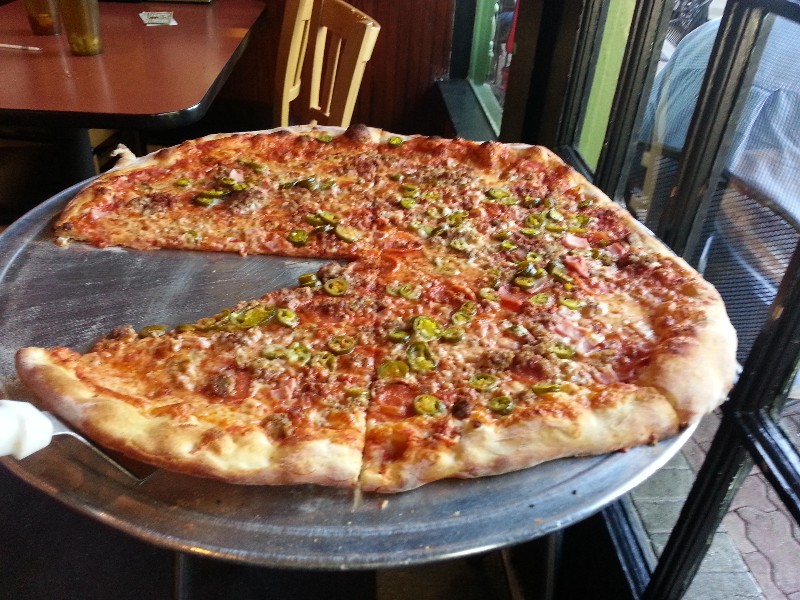 We had a great time last night with 8 other MTOA friends… 6 old friends and 2 new friends… at Ryan's Village Pizza in Cocoa… Peg and Jim Healy, Robert and Kay Creech, Stuart Schechter and Claudia Young and Paxton and Shay Watkins. Pizza, Pizza, and more Pizza and of course some beer.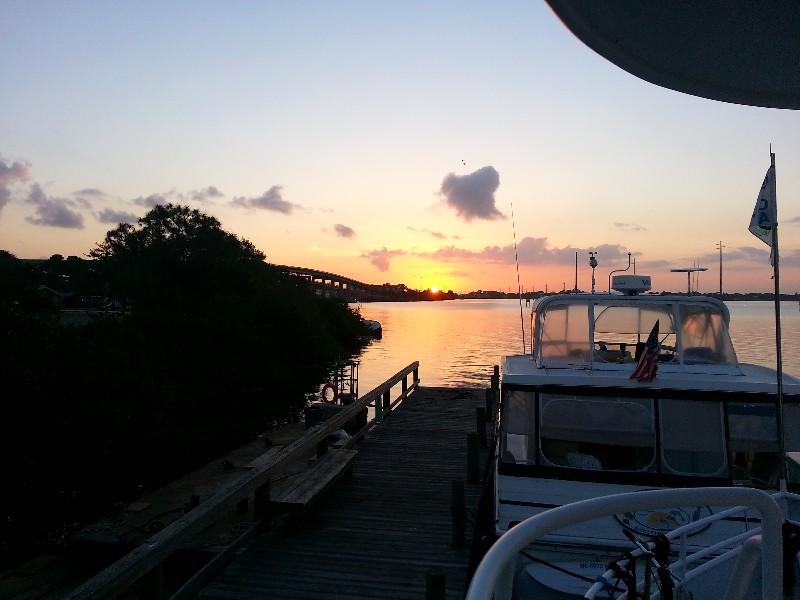 Good nights sleep and up bright and early to depart for New Smyrna Beach... leaving shortly after this beautiful sunrise. Again today a parade of trawlers all heading north. The majority of them being MTOA members heading to Daytona Beach for our annual Southern Rendezvous. We will arrive there tomorrow and join about 50-60 other boats planning to attend.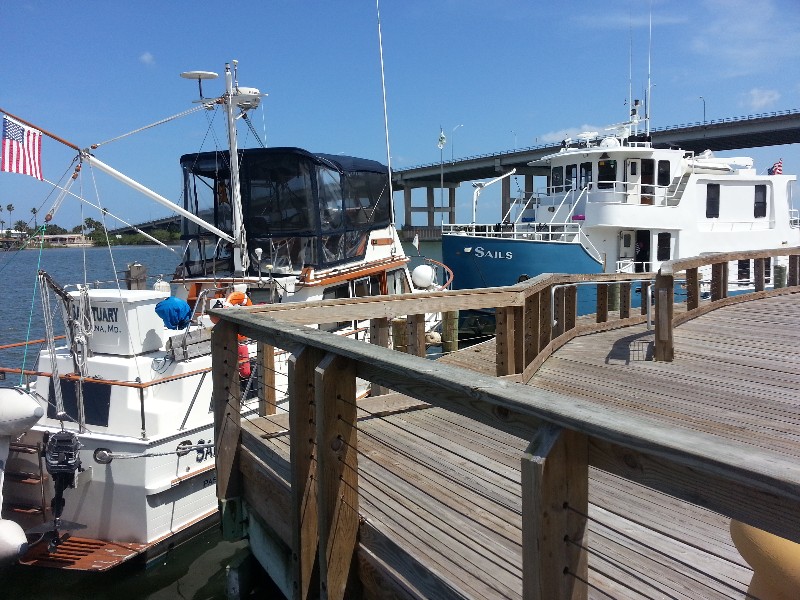 We arrived to New Smyrna Beach at approximately 1405 and docked at the Riverside Park docks. Already on the dock were Jim and Peg Healy aboard Santcuary. Jim assisted us with our dock lines and at 1415 we were securely docked at position
N29°01.466', W080°55.137'
. We traveled today for 6 hours and 25 minutes covering 45 nautical miles averaging 7.0 knots.


Posted at 2:09 PM