FL to CT Day 32
Atlantic City, NJ to Bay Head, NJ

Awake at 0530 and checked weather forecast for the day... but before I even turned on computer I could tell we would not be going offshore today. We were probably a mile inland from the beach and I could hear the surf crashing on the beach. Computer weather forecast confirmed it... waves forecast at 3-5 feet and checking weather buoys they were reporting them at 4.9 feet. So, it was sit in Atlantic City for a day and wait for seas to calm down or take the NJ ICW north to Manasquan. We opted to stay inland on the NJ ICW.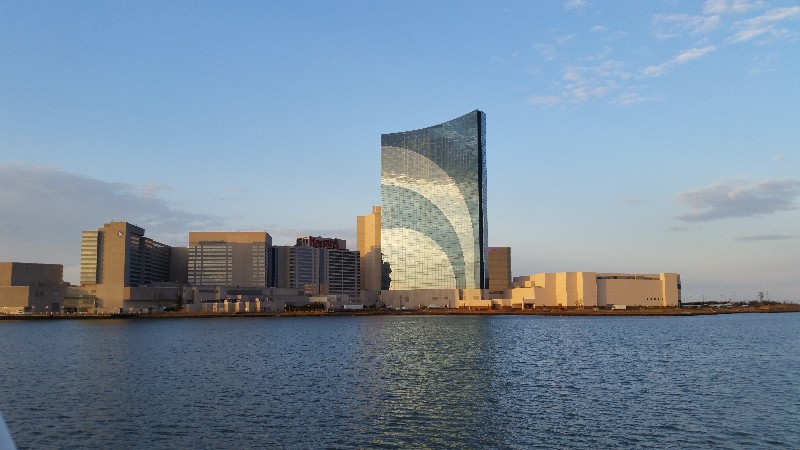 We left the dock at 0630 and headed inland toward the NJ ICW passing by Harrah's Casino and the wind farms. It was an hour and half before low tide and we had current against us... although, that really made little difference as the water was so shallow all day that we were rarely moving over 5 knots... most of time we were at idle speed. The depth alarm is set for 5.5 feet and it became so annoying that I finally shut it off.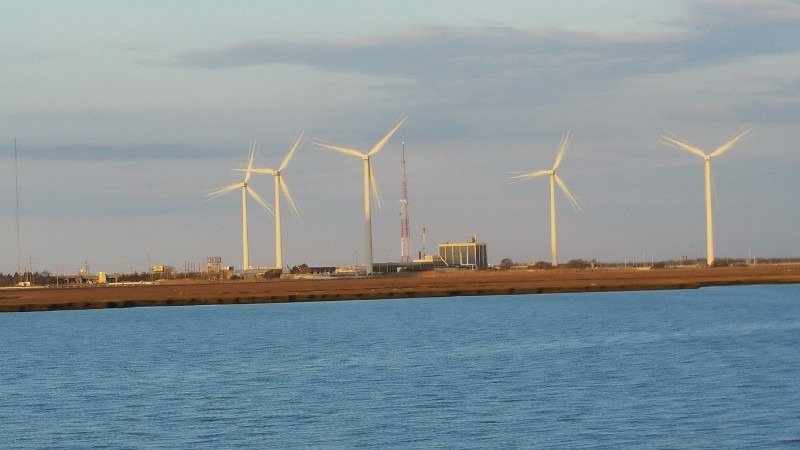 We had hoped to get to Manasquan early enough to continue on to New York today... but with the shallow water and SLOW speed we decided to stop near Manasquan and continue in the morning when the waves are forecast at 2-3 foot. Also there are no good anchorage areas in Manasquan. We stopped at the southern end of the Point Pleasant Canal in Bay Head, NJ.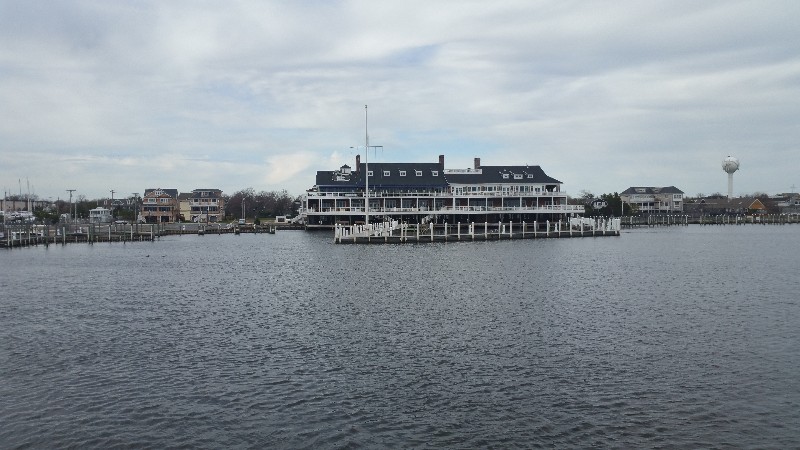 We dropped the hook just off the Bay Head Yacht Club and were securely anchored at 1615.
N40°03.925', W074°02.967'
. We traveled for 9 hours and 45 minutes covering 52.8 nautical miles averaging 5.4 knots.


Posted at 4:55 PM


FL to CT Day 31
Chesapeake City, MD to Atlantic City, NJ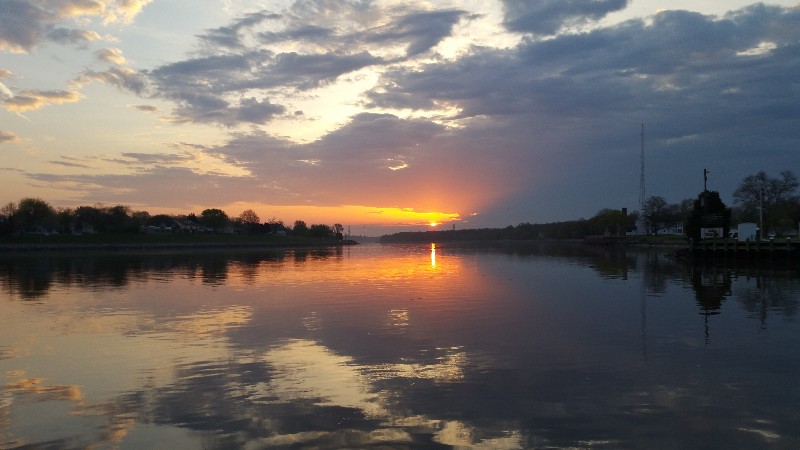 We left Chesapeake City. MD this morning at 0630... had to back out as it was not deep enough for us to turn around at the dock... moved bow about 6 feet off dock and it was on the bottom... so we plowed through stern first through the mud back out to the C&D Canal.
Initially we had current against us till we reached the Delaware River and then we picked up to over 9 knots for a couple of hours... hjad current switch against us off the Cohansey River and picked it up again just before Cape May... then we had current with us all the way to Atlantic City.
Seas were about 4 feet initially when we turned north from the Cape May Inlet into the Atlantic Ocean. We had a 10-15 knot WSW wind and the 4 foot seas were not from the wind but a SE swell with a 10-12 second period... not a bad ride and we had current pushing us at 8 knots so we opted to continue onto Atlantic City... 4 hour ETA.
About an hour or so in the winds switched to SE at 15-20 knots and soon the swell increased to 6 feet with some real whoppers every now and then... was nothing dangerous but changed the quality of the ride to a bit uncomfortable.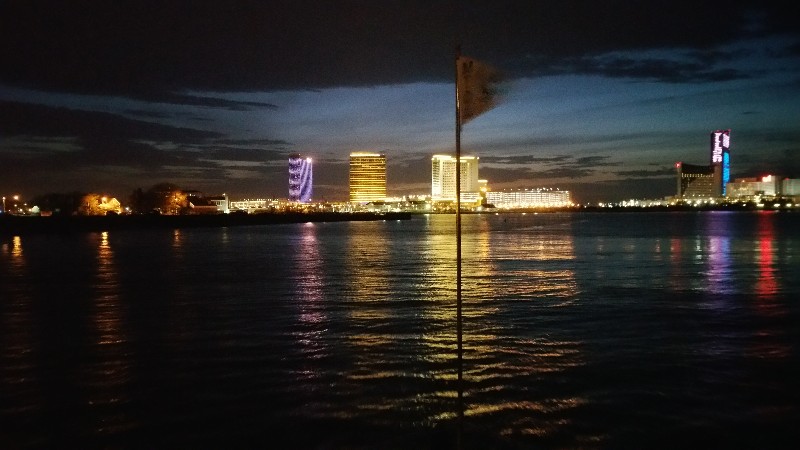 We arrived to the Atlantic City, NJ and docked at our typical location... Gardener Basin. We were secure at the dock at 2030.
N39°22.579', W074°25.272'
. We traveled for 14 hours covering 99.7 nautical miles averaging 7.1 knots.


Posted at 9:13 PM


FL to CT Day 30
Annapolis, MD to Chesapeake City, MD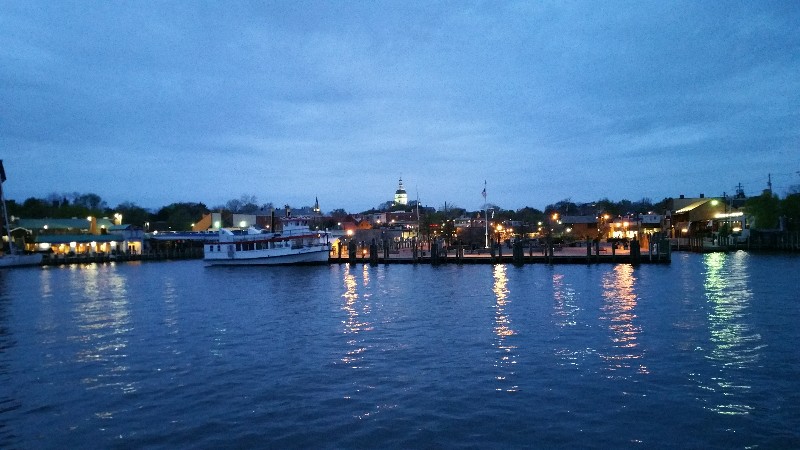 We left Annapolis this morning at 0620 and headed back to the Chesapeake Bay and the Bay Bridge.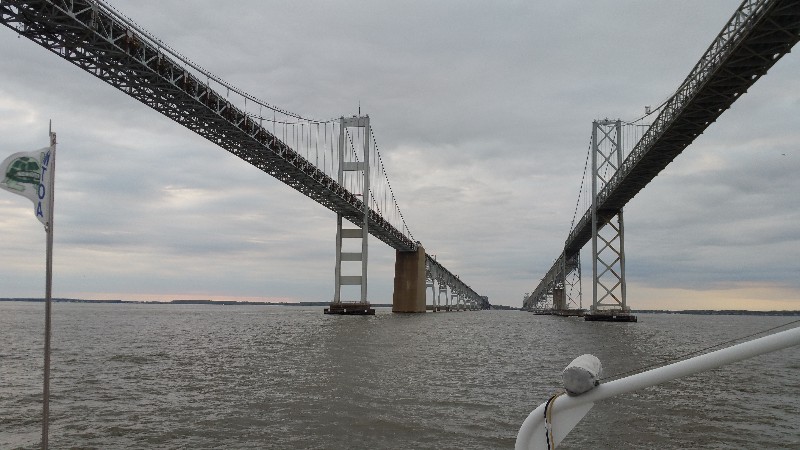 Saturday and the fishermen were out and getting in the way as they normally do... they are all trolling with the "little boats" out to each side that they then hang several fishing lines from... I tried to be nice as I could and when I would see one that was in danger of colliding with us I sounded the horn... rather than alter course or slow down so they would not be crossing our bow... they speed up thinking they can cross in front of before we get to them.... and at the same time waving at us to alter our course and slow down... and also waving to me with their middle fingers extended... three times I had to slow and alter course 40 degrees to avoid them... you would think if you were on a 20 ft boat and saw a 45 ft steel boat heading your way you would avoid it... NOPE! had to deal with them for about 2 hours.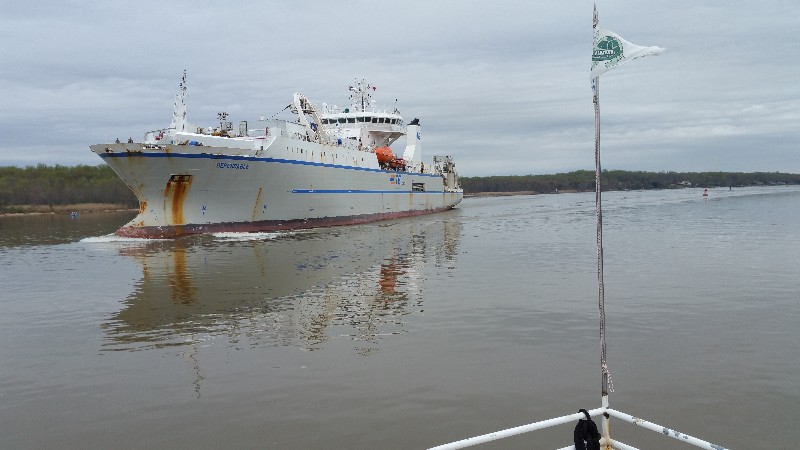 Other than the fishermen we only had two other boats in our vicinity... two large ships passed heading south on the C&D Canal... sort of narrow area and they are pretty intimidating...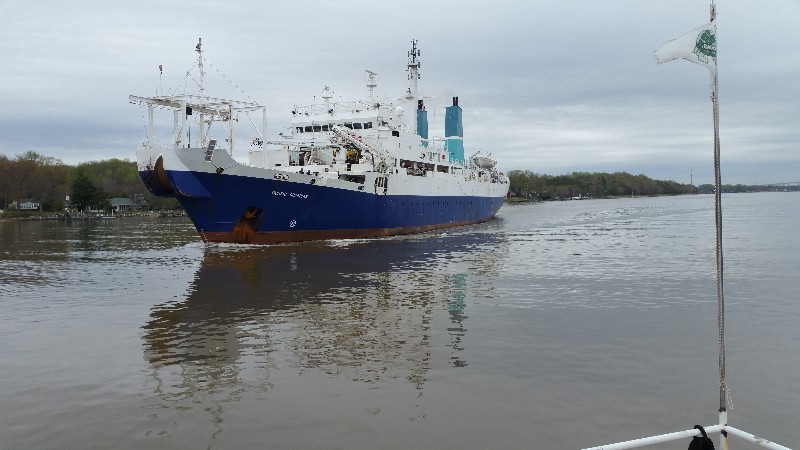 Had current with us all day pushing well over 8 knots several times... very nice when this happens.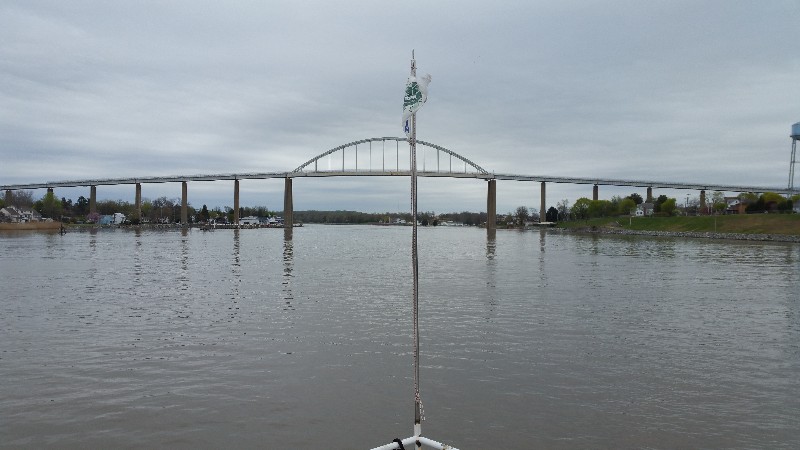 We arrived to the Chesapeake City, MD at 1835 and docked at the city docks. N39°31.635', W075°48.666'. We traveled for 6 hours and 15 minutes covering 49.6 nautical miles averaging 7.9 knots.


Posted at 1:50 PM