CT to FL Day 11
Solomons, MD to Reedville, VA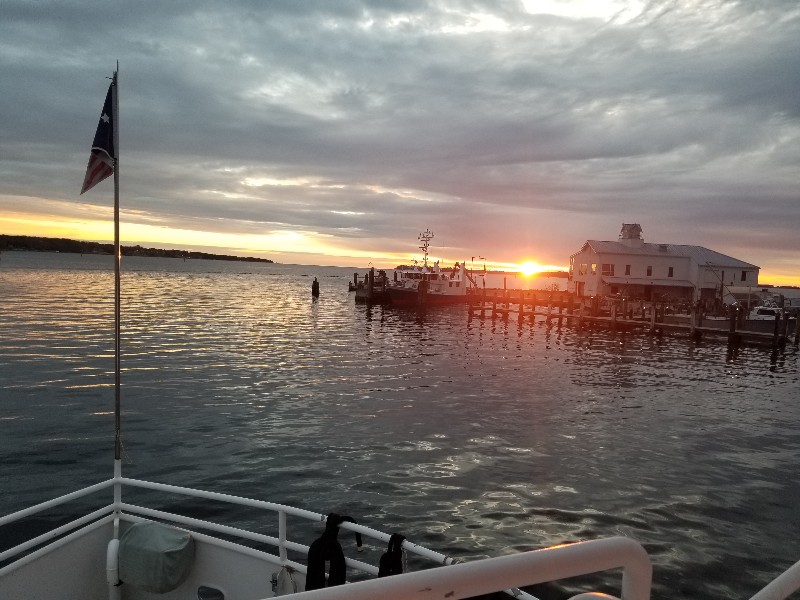 After almost a week layover in Solomons for weather we left the dock this morning at 0700... early morning was forecast for 1 to 2 seas SW wind 10-15 knots... afternoon winds forecast for 15-20 knots gusting to 30 knots... seas building to 3 to 4 feet... weather forecast not that great but it was just time to leave.
Forecast was very accurate but the afternoon forecast started at about 1130... started seeing steady winds above 20 knots and gusts to 30 knots... seas were soon 3 to 4 feet plus... we had hoped to go about 60 miles today but aborted the trip at Reedville, VA... just too nasty to keep going... we were getting spray from the waves hitting the pilothouse windows and things in the boat moving around that should not be moving...


We arrived to Fairport Marina in Reedville, VA at approximately 1400. Our position tonight is N37°49.940', W076°17.130'. We traveled today for 7 hours covering 41.6 nautical miles averaging 5.95 knots.


Posted at 2:50 PM


CT to FL Day 9 and Day 10
Layover Solomons, MD

Another two days layover in Solomons for weather.


Posted at 7:13 PM


CT to FL Day 6,Day 7,Day 8
Layover Solomons, MD

Layover in Solomons for a few days... Thanksgiving and we have some weather coming through... Gale Force Winds Warnings for a few days


Posted at 12:30 PM