GA to CT Day 10 and 11
Layover Hampton, VA

No cruising today... we spent the day here in the Salt Pond Hampton, VA. Lille and Herman got groomed... I caught up a ton of cabinet design work and we spent some great time with our friends here in the area.

Weather is approaching so it looks like we will be staying here until the bad weather crosses the area and the Chesapeake Bay calms down.


Posted at 6:43 PM


GA to CT Day 9
Coinjock, NC to Hampton, VA

We departed from Coinjock this morning at 0645 and headed north on the ICW... a few boats had already left and were well ahead of us... was again a nice sunny day... although a bit windier than the last couple of days... but overall a nice day to cruise.
This is the day I usually call the "bridges from hell day" but today I was just not going to worry about them and their crazy opening schedules... we did North Landing Bridge at 1030... Centerville Bridge at 1130 and Great Bridge Bridge and lock at 1200... had one other boat transiting the bridges with us... believe it was a 65ft Hatteras... "Safe Havens"... they were docked behind us a Coinjock and caught up with at the North Landing Bridge and we stayed fairly close until they stopped for the day at Tidewater Marina in Portsmouth.
While at Coinjock we decided to give the restaurant another chance... in the past have never been thrilled with it... We met a very nice couple on the dock and invited them to join us for dinner... they accepted and we had a very pleasant evening with them... and the restaurant is back on our "good" list.... food and service was great!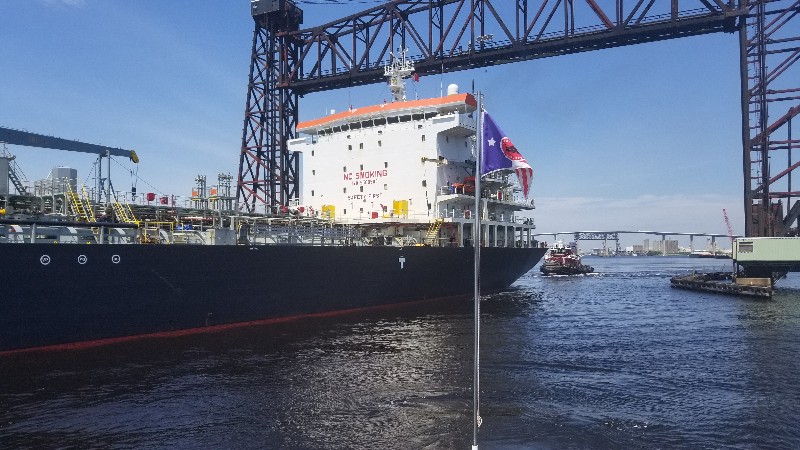 We did have a lot of commercial traffic going through the Portsmouth / Norfolk area... one in particular that delayed us a few minutes as it passed under the Norfolk and Western Railroad Lift Bridge... the bridge is located right on a bend of the ICW and they basically took up the full width of the span to make the turn... was tight quarters getting past them.
Our destination tonight... Salt Pond in Hampton, VA.
We were docked at approximately 1600 at our friends Wayne and Judy McPhail's dock in the Salt Pond Hampton, VA located at
37°03.544'N, 076°17.051'W
. Traveled today for 9 hours and 15 minutes covering 57.7 nautical miles averaging 6.2 knots.


Posted at 4:52 PM


GA to CT Day 8
Belhaven, NC to Coinjock, NC

We left Dowry Creek Marina at 0715 this morning and again had a beautiful sunshine and no wind day... hopefully this weather sticks for the remainder of our trip.
Had no issues today...a slight delay at the Alligator River Bridge but five minutes wait and we back underway north... destination Coinjock Marina.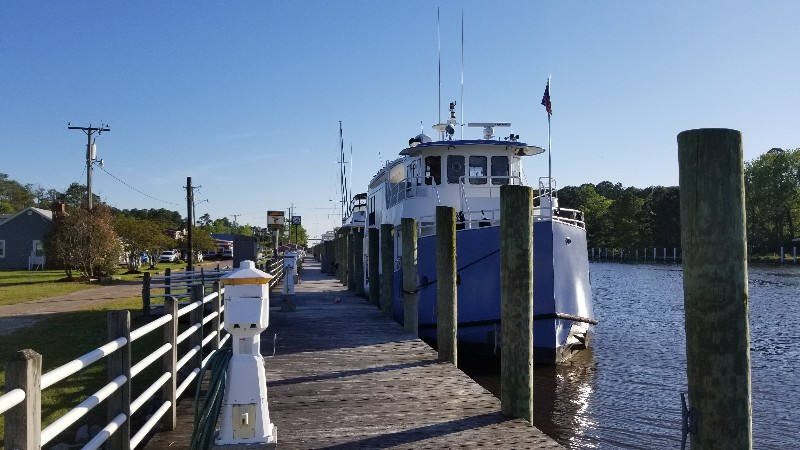 We arrived to Coinjock Marina at approximately 1720 and were securely docked at 1730. Our position tonight is
N36°20.996', W075°56.883'
. We traveled today for 10 hours and 15 minutes covering 72.5 nautical mile averaging 7.1 knots.


Posted at 6:21 PM