Trip Statistics
2022 Trip North

Trip Statistics
2022 Trip North

We departed from Fishermen's Village Marina, Punta Gorda, FL on March 20, 2022 and arrived to Stamford, CT on May 1, 2022.

Overall: 43 days
Moving: 32 days
Stopped: 11 days
1 day in Pelican Bay, FL to clean boat bottom/running gear.
1 day in Palm Coast, FL to visit friends.
2 days in Murrells Inlet, SC to visit family.
3 days in Hampton, VA for weather/visit friends.
1 day in Chesapeake City, MD to visit friends.
2 days in Cape May, NJ for weather.

Distance traveled: 1909 statute miles
Moving: 249.0 hours
Averages:
59.7 statute miles per day
7.7 miles per hour
7.8 hours per day

Marinas, Docks, Anchorages:
14 nights PAID Marina/Dock
2 nights PAID mooring ball
1 night FREE dock/dine
12 nights FREE mooring ball or dock
14 nights anchored


Posted at 8:13 AM


FL to CT Day 42
Jersey City, NJ to Stamford, CT

Pulled anchor at 0630 and underway at 0645 on the last leg of our trip north… destination Stamford, CT.
We had quite a ride through Hell Gate with current pushing to 13 knots… only lasted for about 15 minutes but we did maintain a favorable current the entire trip to Stamford.
We reached Stamford at approximately 1115 and were secure in our slip at Seaview House Marina at 1130... Our position for the summer
N41°02.390', W073°31.319'
. We traveled today for 4.75 hours covering 36.3 nautical miles averaging 7.6 knots


Posted at 12:19 PM


FL to CT Day 42
Barnegat Light, NJ to Jersey City, NJ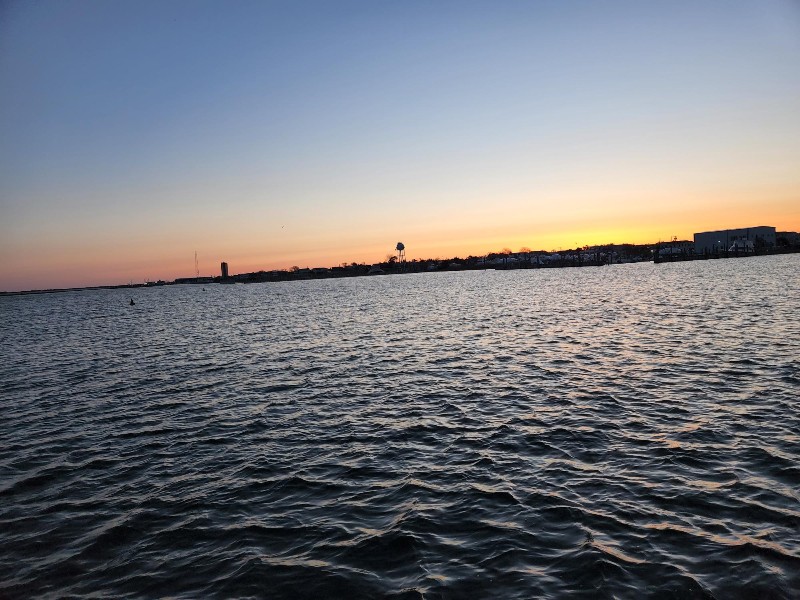 Off to an early start again this morning… pulled the anchor at 0645 and headed back out to the Atlantic… today's forecast was much better, but we still planned to hug the coast…. If all goes well, we should be in New York City in 8 to 9 hours.
The day was picture perfect… sunny, calm seas and light winds… still had the swell but much less that yesterday… it was Saturday so we had a lot of small fishing boats to deal with…
The only down side was the current when we reached Sandy Hook… we had a strong current on our bow slowly us to 4.5 to 5 knots… we had this current the rest of the day.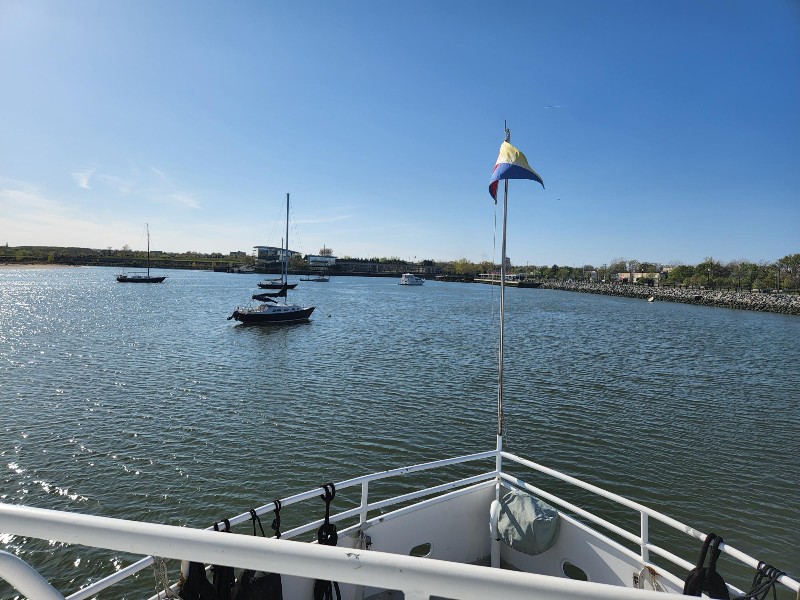 We reached our destination Liberty State Park Jersey City, NJ… this is directly behind the Statue of Liberty… we dropped the hook and was securely anchored at 1630... Our position is N40°41.703', W074°03.727'. We traveled today for 9.75 hours covering 60.2 nautical miles averaging 6.2 knots.


Posted at 5:13 PM