FL to CT Day 1
Punta Gorda, FL to Pelican Bay,FL

First day of our trip north... not a long day by any means but we were off the dock and underway at 1200. Destination for today Pelican Bay.
We will spend 2 nights in Pelican Bay... I need to dive on the SAILS and clean the bottom and running gear and a few other light maintenance items. Getting underway again on 4/3.
We arrived to Pelican Bay and were securely anchored at 1545... Our location for the night
N26°40.949', W082°14.493'
. We traveled today for 3.75 hours covering 20.5 nautical miles averaging 5.5 knots.


Posted at 4:07 PM


CT to FL Day 41
Picnic Island, FL to Punta Gorda, FL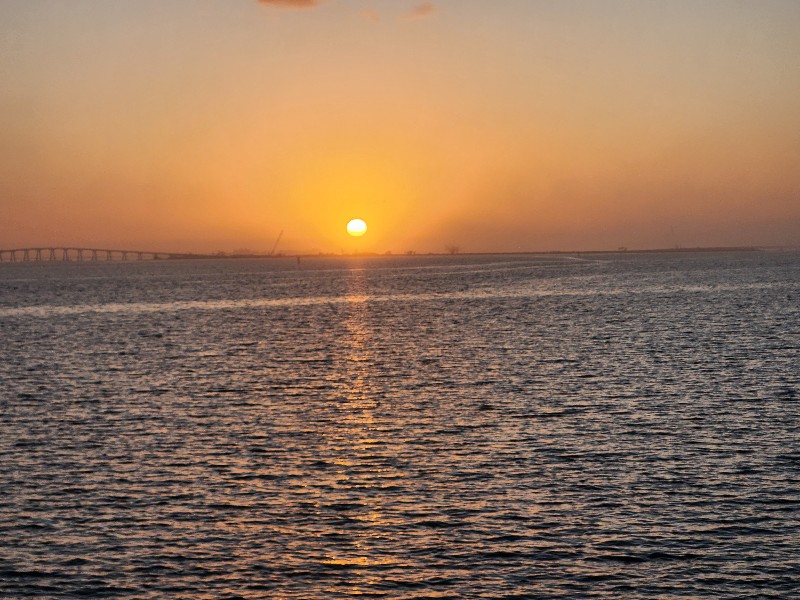 We slept in today and did not get underway until 0800... a short distance to go to our final stop of the trip south. It was actually very foggy earlier, and we probably would not have left in the thick fog. When we left, it had cleared to about 1/2-to-1-mile visibility.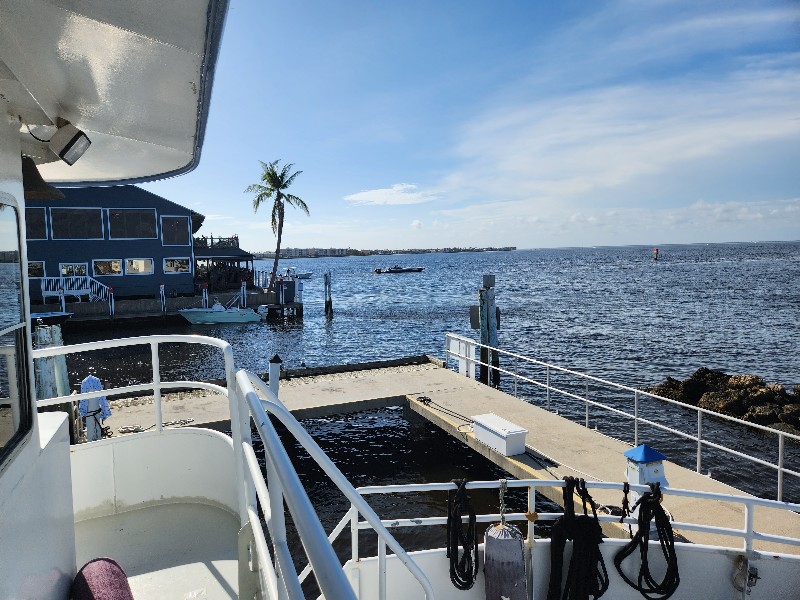 We arrived to our destination for the winter... Fishermen's Village Marina in Punta Gorda, FL... at approximately 1345 and were secure on the dock at 1400... Our location for the night
N26°55.792', W082°03.889'
. We traveled today for 6 hours covering 39 nautical miles averaging 6.5 knots.


Posted at 11:49 AM


CT to FL Day 40
Clewiston, FL to Picnic Island, FL

We had dinner in grill bar that is right at the docks at Roland and Martin last night... We had been traveling most of the day with another boat... "Clarabelle" and they had stopped at the Roland and Martins's also... we bumped into them at the restaurant, and they invited us to join them... so we did... had a lovely evening exchanging boat stories... Hopefully we will run into them again... our new friends Rhonda and Craig Davis.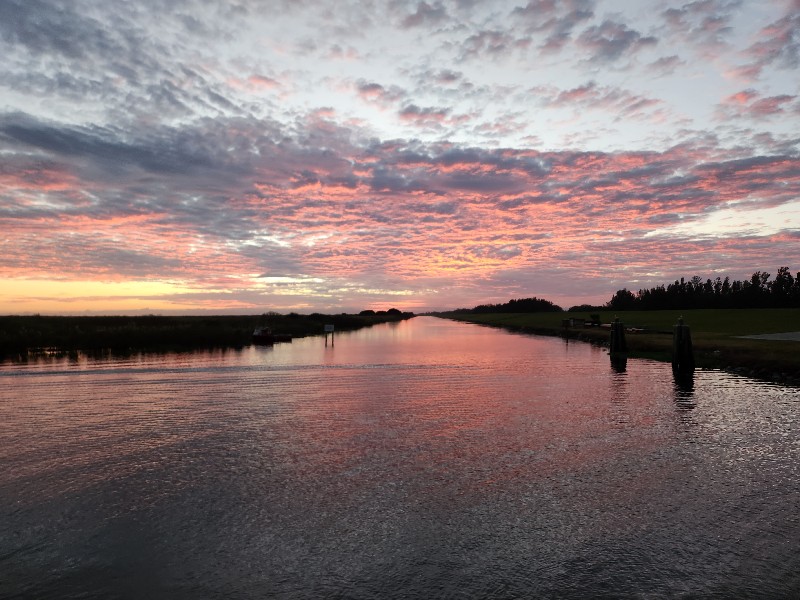 We left Roland and Martin Marina this morning at 0645... following one of the boats that was with us at the marina to the Clewiston Lock... only room for two large boats in the lock... very small space... charts say the lock is 70 feet in length... our 45 ft felt really tight...


We had 3 more locks and one bridge that we had to open today... a lot of waiting at the locks and the bridge...slowed our average time way down... Other than one stretch in Fort Myers we had a favorable current.

Tons of boat traffic out today... dreading tomorrow being a Saturday that the boat traffic will be even more than today... we'll see.

We attempted to stop at the Shell Point Anchorage between markers 94 and 96 on the Caloosahatchee River but found the depths to have shoaled from what is on the charts... we had a 1.6 ft tide and we were 5 feet of water... we would have been sitting on the bottom at low tide... NOT HAPPENING... so we continued on to the next anchorage area on our route to Punta Gorda... Picnic Island... about another hour further and it would be dark.

We arrived to Picnic Island at approximately 1830 and dropped the hook... secure on the hook at 1845... Our location for the night N26°29.518', W082°02.871'. We traveled today for 12 hours covering 69 nautical miles averaging 5.7 knots.


Posted at 7:42 PM