CT to GA Day 16
Columbia, NC to Belhaven, NC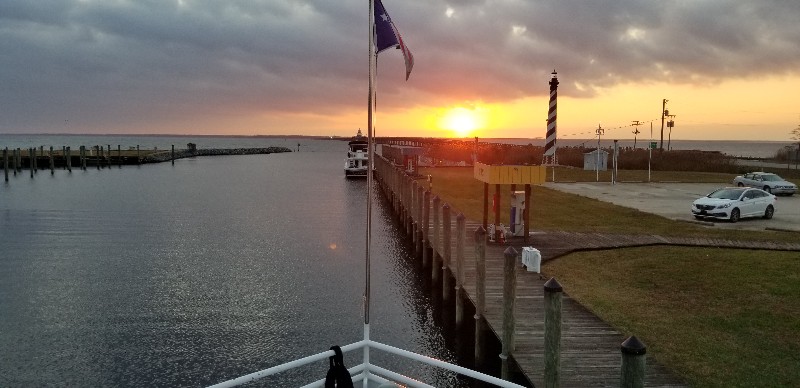 We left Alligator Marina this morning at 0800 and headed out into the Alligator River... winds out of the north 20-25 knots... 2 foot plus seas on the beam... not the greatest conditions but once through the Alligator River Swing Bridge we would have following seas and much nicer.
Bridge opened without for us without even having to slow down... this is unusual to have a bridge do this... very nice when it happens... especially this morning with the conditions.
Trip down the Alligator River was uneventful... did not see a single boat until we were two thirds of the way through the A&P Canal where we passed a 25 foot sailboat.
We did have a nice boost in speed today running over 7.5 to 7.9 knots most of the day.... lost it as we exited the A&P Canal slowing to 6.8 knots for the remainder of the way to our destination for the night... Down Creek Marina.
We arrived to Dowry Creek Marina at approximately 1345 and we were securely docked at 1400... Our position tonight is
35°31.966'N, 076°32.119'W
. We traveled today for 6 hours covering 42.8 nautical miles averaging 7.1 knots.


Posted at 2:55 PM


CT to GA Day 15
Coinjock, NC to Columbia, NC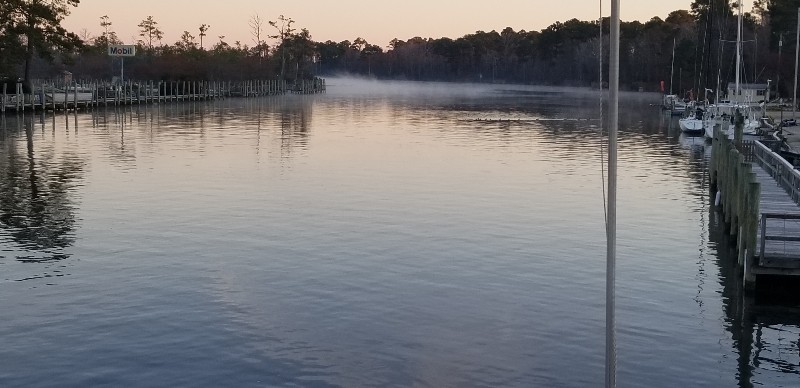 Last night we enjoyed dinner at the Coinjock Marina Restaurant... no prime rib for us... Susan had fried chicken and I special ordered a hamburger (not on the menu).... it was quite good.
Another short day for us today with our destination being Alligator Creek Marina. Forecast was good with light winds and seas less than 1 foot for crossing Albemarle Sound...We left the icy docks at 0745 and headed out.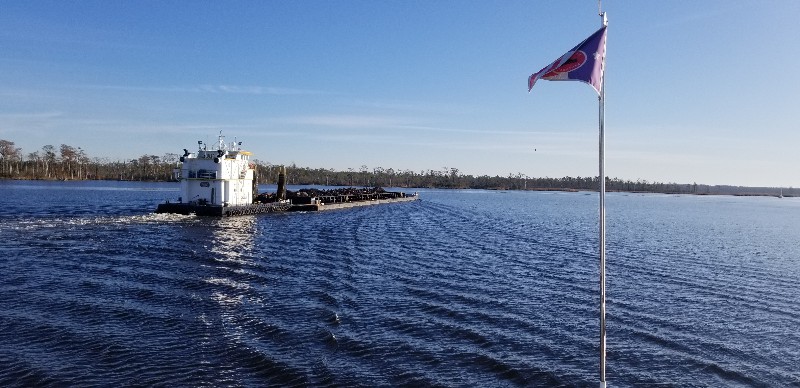 passed some commercial traffic heading out from Coinjock and a small sailboat... one boat that was at Coinjock last night passed us... other than this there was no boat traffic within visual range... heard quite a few on VHF but b=never saw them.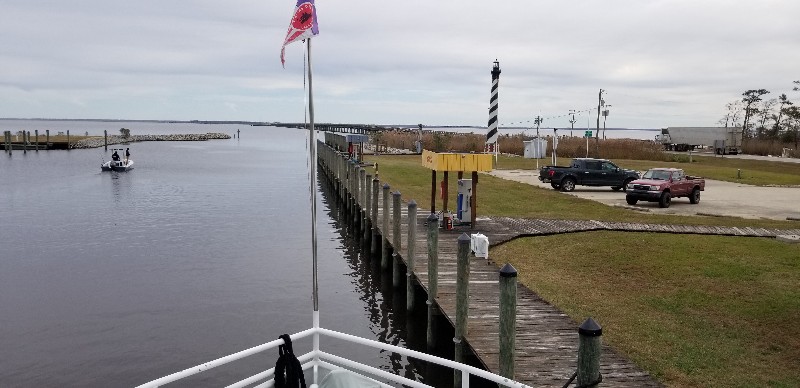 We arrived to Alligator Marina at approximate 1230 and we were securely docked at 1245... Our position tonight is
35°54.353'N, 076°01.778'W
. We traveled today for 5 hours covering 31.5 nautical miles averaging 6.3 knots.


Posted at 1:13 PM


CT to GA Day 14
Great Bridge, VA to Coinjock, NC

We left from Atlantic Yacht Basin this morning at 0800... Today's forecast... small craft advisory... NW winds 15-20 knots with gusts to 30 knots... not great conditions to cross Albemarle Sound so we opted for short day destination Coinjock, NC.
Discovered that the Centerville Turnpike Bridge that I had planned our departure time based on their opening schedule was open... under construction... so we could of left anytime and not had to worry about it... but we still had the North Landing Bridge that we were running just a bit late for it's 0900 opening... we made it on time but found the bridge tender to be a very unpleasant person... just no reason for the attitude he had... anyway we made it through at 0900... bound for Coinjock.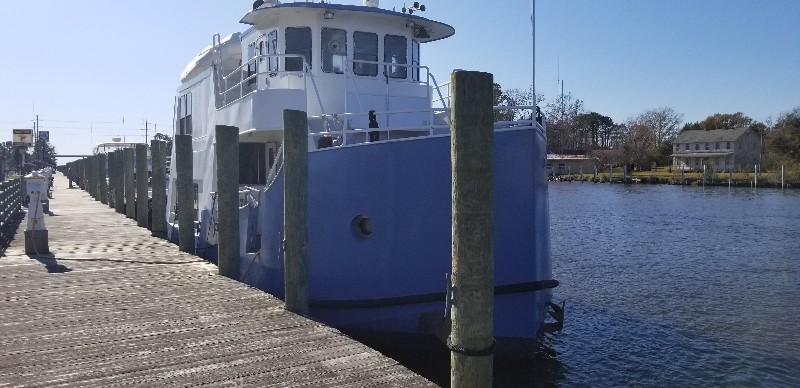 We were securely docked at 1300... Our position tonight is
36°21.008'N 075°56.876'W
. We traveled today for 5 hours covering 31.7 nautical miles averaging 6.3 knots.


Posted at 1:28 PM