CT to FL Day 3
Atlantic City, NJ to Cape May, NJ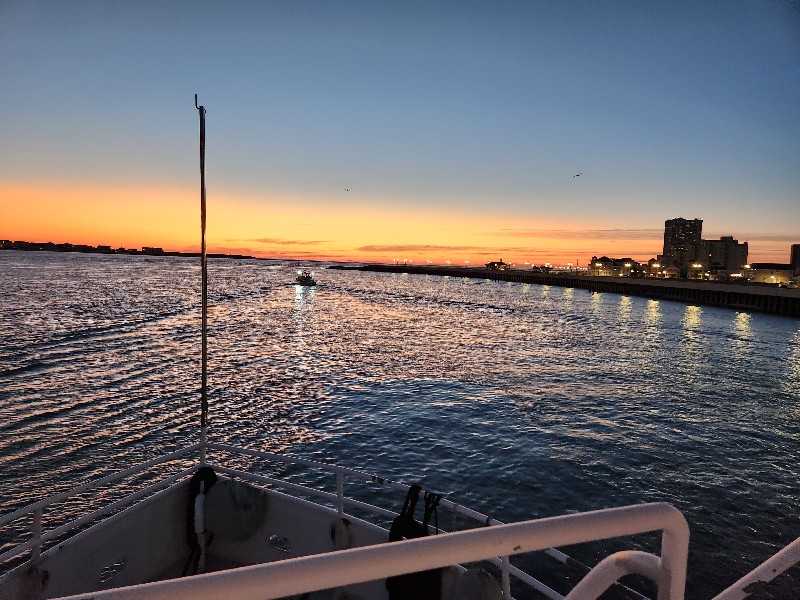 We survived the night in Atlantic City without any hassle being at the "closed" docks...
We were underway early at 0630 just before sunrise... Was still a bit lumpy out from the overnight winds... we decided to run the coastline rather a straight run to have a bit smoother ride.

Have not seen any other boat traffic that appear to be heading south... just the local fishermen... tons of those out on the water.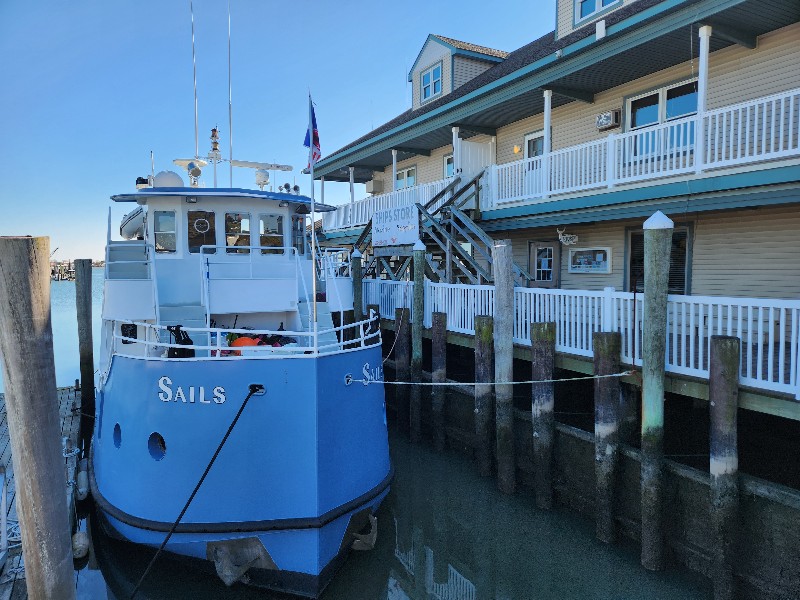 After an uneventful trip down the coast we arrived to our destination for the night... Utsch's Marina in Cape May, NJ... Secure on the dock at 1230... Our location for night N38°57.086', W074°54.381'. We traveled today for 6 hours covering 37.9 nautical miles averaging 6.3 knots.


Posted at 1:05 PM


CT to FL Day 2
Freeport, NY to Atlantic City, NJ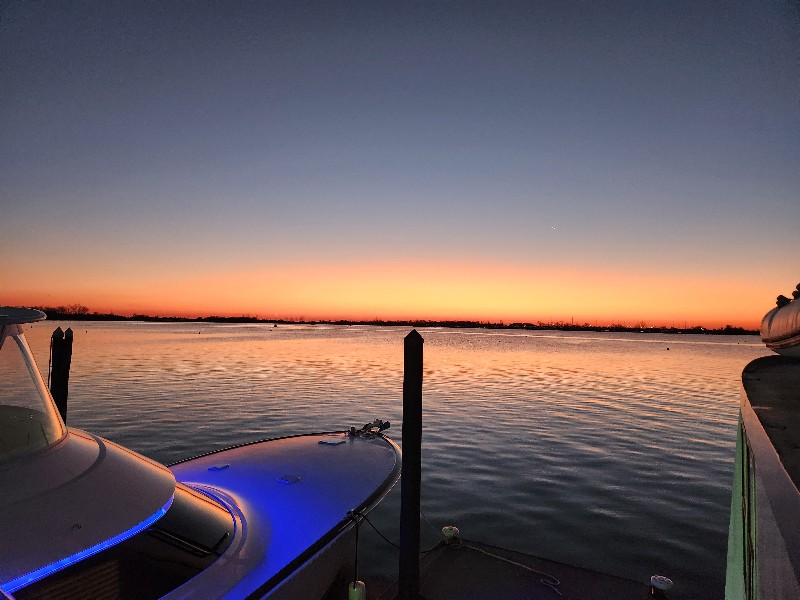 We left Great Kills Harbor this morning at 0645... had calm seas with only a 2 foot swell for most of the day... about 3 hours out from Atlantic City the wind picked up and produced a 2 to 3 foot chop... not the best ride but tolerable.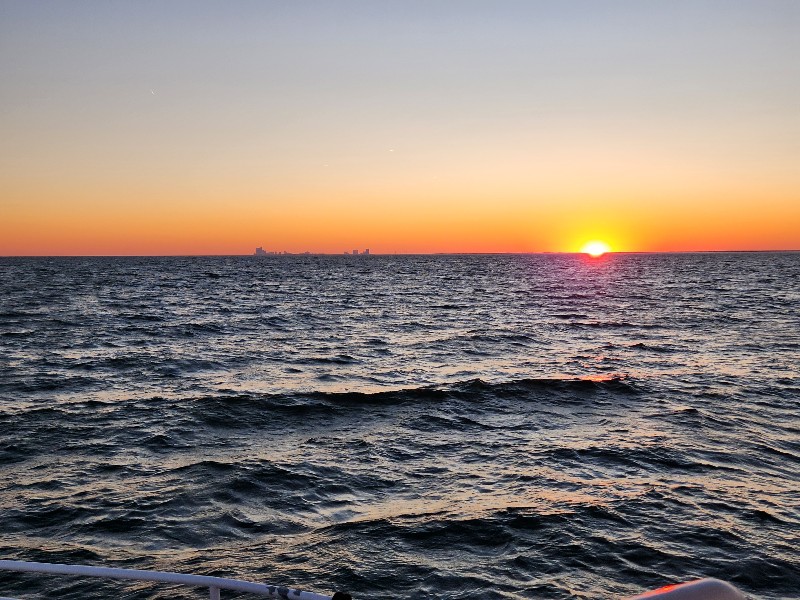 We arrived to Atlantic City at approximately 1845 and found our normal dock was being renovated and closed... signed posted to that effect... work barges and construction equipment on the docks... we did find a space large enough for us to dock behind a work barge... signs posted on the dock said boats will be towed... been a 12 hour day we docked and will be ready to leave if needed... Secure on the dock t 1900... Our location for night
N39°22.566', W074°25.281'
. We traveled today for 12.25 hours covering 84.0 nautical miles averaging 6.9 knots.


Posted at 7:22 PM


CT to FL Day 1
Stamford, CT to Freeport, NY

Departed from Stamford at 0830... stopped for the night in Great Kills Harbor at Great Kills Park Marina at 1500... had tried to contact the marina all day with no luck... shortly after docking a young man came down the dock to the boat... announcing that they are closed today normally but he happen to be there winterizing boats and saw us arrive... he said we could come up and pay at the office... $6.00 per foot.... NOT!!! Told him we would not be staying. Last time we stayed here we stayed for 2 nights and paid total $145.00... we found out that it is now new owners.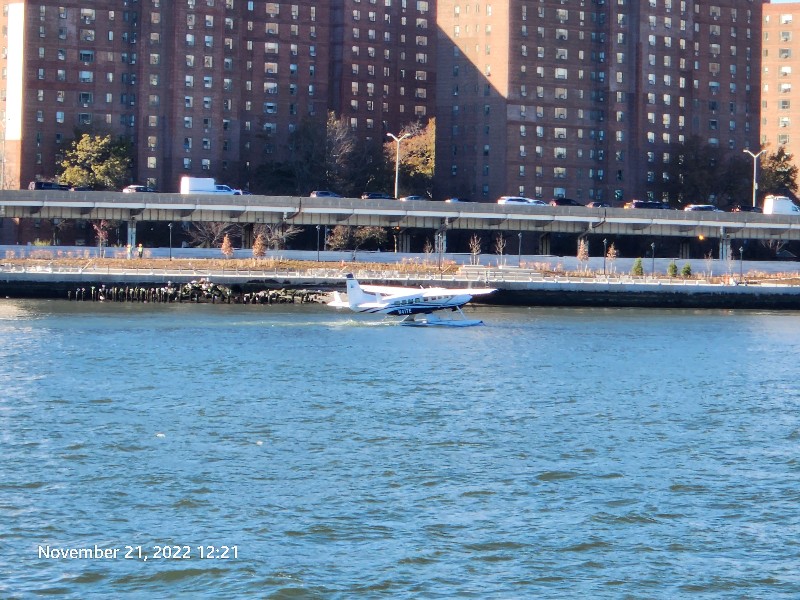 Made a few calls and found dockage across the harbor at Staten Island Yacht Sales... not cheap but much better at $3.50 per foot and $40 for electric... We were securely docked for the night at 1530. Our location for night
N40°32.520', W074°08.426'
. We traveled today for 6.5 hours covering 48.0 nautical miles averaging 7.4 knots.
When in the East River we had a seaplane land beside us... was really weird watching it land just 1/8 mile off our side...


Posted at 7:15 PM