CT to FL Day 20
Oriental, NC to Swansboro, NC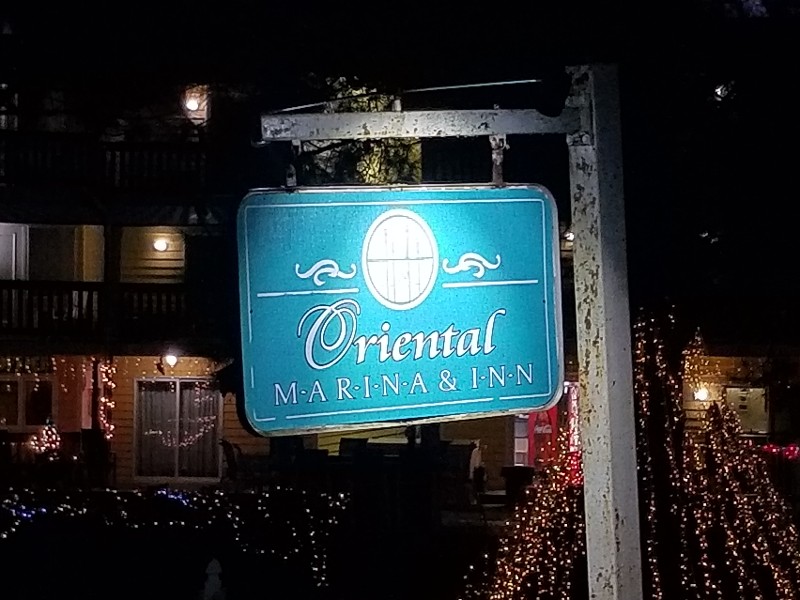 We departed from Oriental Marina this morning at 0730... destination planned for today Swansboro, NC.
Much nicer day today than yesterday... bright and sunny for most of the day turning to partly cloudy late morning... Crossing the Neuse River to Adams Creek was a bit lumpy with 2-3 ft seas out of the Northeast... once into Adams Creek it was smooth sailing the rest of the day.
We had a favorable current for the majority of the day... there were a couple of spots where we slowed... speeds today from 5.7 knots to 9.5 knots.
Had more boat traffic today... couple of sport fish passing us slowing to plowing speed which only made their wake larger... and we passed three sailboats that were heading south... had a lot of local smaller fishing boats as well... believe it's just being in the Beaufort area causing the increased traffic.
We arrived to our destination Swansboro. NC and docked at the town dock behind Salt Water Grill. We were secure at the dock at approximately 1330. Our position tonight is
N34°41.163', W077°07.150'
. We traveled today for 6 hours covering 43 nautical miles averaging 7.2 knots.


Posted at 2:08 PM


CT to FL Day 19
Belhaven, NC to Oriental, NC

We departed from Dowry Creek Marina this morning at 0700 just before sunrise... not that you could tell the sun was rising... was very dark and raining... but no wind... destination planned for today Oriental, NC.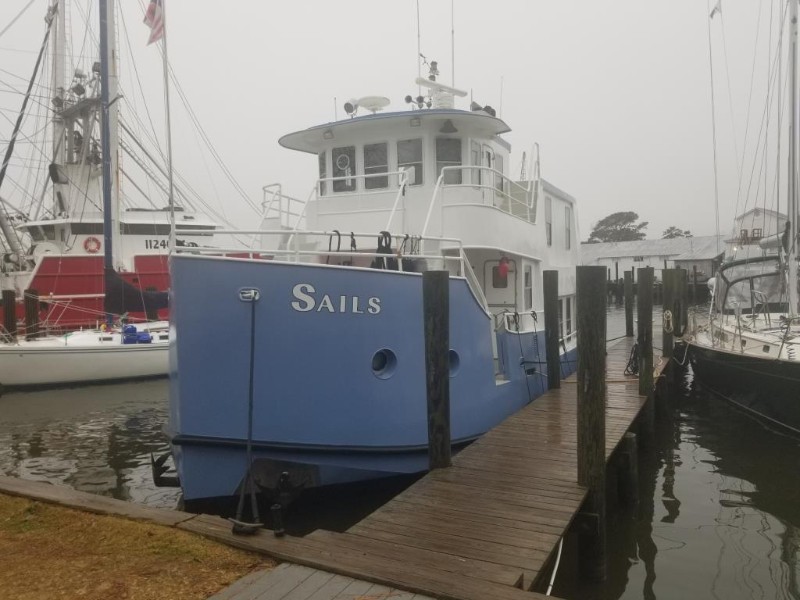 Never saw the sun all day but saw a lot of rain... it did not stop all day long... drizzling rain to down pours... but... NO WIND ! Saw only two other boats out today...a 62ft Nordhavan names VAPRE passed us on the Pungo River just south of Belhaven, NC and we passed a sailboat on Goose Creek... only fools were out today in this rain...


We arrived to Oriental and proceeded to Oriental Marina where we had reserved a slip for the night... Free dock in Oriental was open but dropping 70 below freezing tonight and it will be nice to have heat all night long... We were docked at approximately 1315. Our position tonight is N35°01.464', W076°41.730'. We traveled today for 6.25 hours covering 43.5 nautical miles averaging 6.96 knots.


Posted at 6:19 PM


CT to FL Day 18
Layover in Belhaven, NC

Weather has us staying at least one more day at Dowry Creek Marina... forecast today winds NE 15 to 20 knots with gusts to 25 knots... the next leg of the trip involves the Pamlico Sound and Neuse River... wit a NE with above 20 knots these areas will be nasty... the forecast says a moderate chop... NOT! We'll stay put for another day and see what the weather is like tomorrow.


Posted at 8:23 AM