FL to CT - Day 18
St. Augustine, FL to Jacksonville, FL

We dropped the mooring this morning at 0800 and headed north... destination undetermined. Weather was on the cloudy side and wind was below 10 knots all day.
There were tons of boats moving north today... we are definitely within the north migration that takes place each spring. Today was the day of sailboats... we must have passed a dozen or more... some answer the radio when you hail them to pass... others do not... most wave as you pass them... others totally ignore you... :)
We had a mix of current both helping and slowing us down... lowest speed I saw was 5.1 knots.... highest was 9.1 knots. It normally balances out and we end up averaging between 6.5 and 7 knots... I try to figure out best times to leave areas based on tide levels/currents but have only found a few places that really work out well to give you boost all day.
I received a ton of emails requesting work today so we opted to stop early in Jacksonville at Sister Creek at the free city docks. It is a very nice concrete floating dock and they even have water... no power... :)
We arrived to our destination for the night at approximately 1315...
N30°23.890', W081°27.466'
. We traveled today for 5.25 hours covering 34.3 nautical miles averaging 6.5 knots.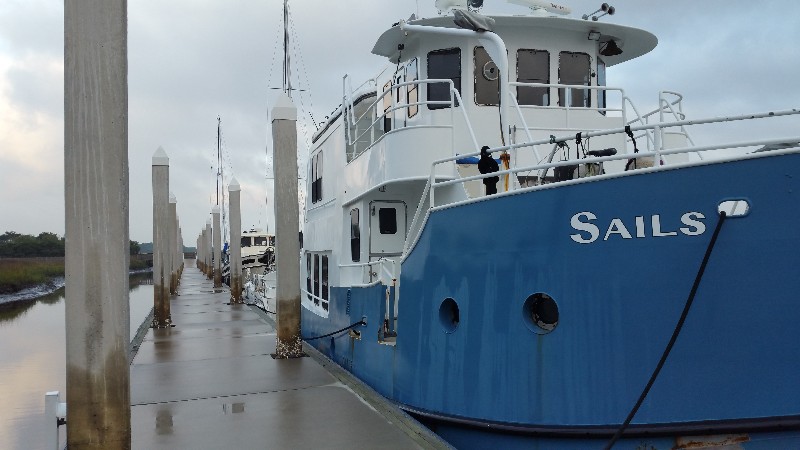 The docks were empty when we arrived but soon we were joined by four other boats... Two power boats and two sailboats. The power boats were MTOA members. We also had another MTOA couple stop by car and visit us... they had seen us arrive and came to say hello.


Posted at 7:20 PM


FL to CT - Day 17
New Smyrna, FL to St. Augustine, FL

We departed from New Smyrna at 0810 and headed north on the ICW. Another windy day with 15-20 knots winds all day... light chop... the wind was cooler than it had been... at least it felt cooler this morning as we left the dock.
Nothing out of the ordinary today... about as many boats moving north as yesterday but being Monday far less local boats.. We did have the same pair of boats pass us again today... PUKALANI and STARY NIGHTS... they are traveling together and are on the VHF a LOT! All for legitimate reasons typically passing another boat... but after hearing them say the same thing over and over again with each boat they pass became rather annoying very quickly... hopefully, they made far enough today that we will not hear them again... :)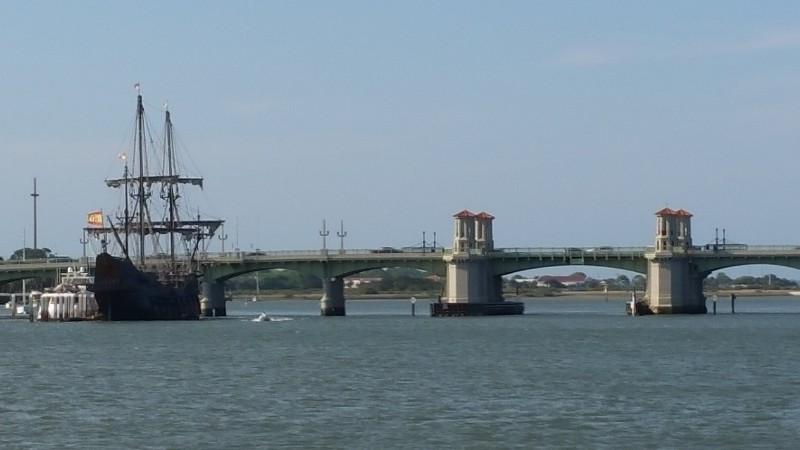 We arrived to our destination for the night in St. Augustine at approximately 1655 and picked up
Mooring Ball 30
at the St. Augustine Municipal Marina. We traveled today for 8.75 hours covering 59.5 nautical miles averaging 6.8 knots.


Posted at 4:46 PM


FL to CT - Day 16
Eau Gallie, FL to New Smyrna, FL

After a great night on anchor we were underway at 0800 bound for New Smyrna for night.
Windy again today but not as bad as yesterday...15 to 20 knots most of the day causing a light chop on the waterway. There were quite a few more boats moving north today.... both sail and power... which is nice to see.
No bridges to deal with today... we went under several but none that required an opening for us to pass.
We did see a sailboat run into a day mark... we were just overtaking him and he bounced right off the piling... made a very loud crunching sound... did not seem to bother the owner much... he did walk up and look down at the side that hit the piling but quickly returned to the cockpit as we passed him... he never looked at us... think he might of been embarrassed that we saw him hit...:)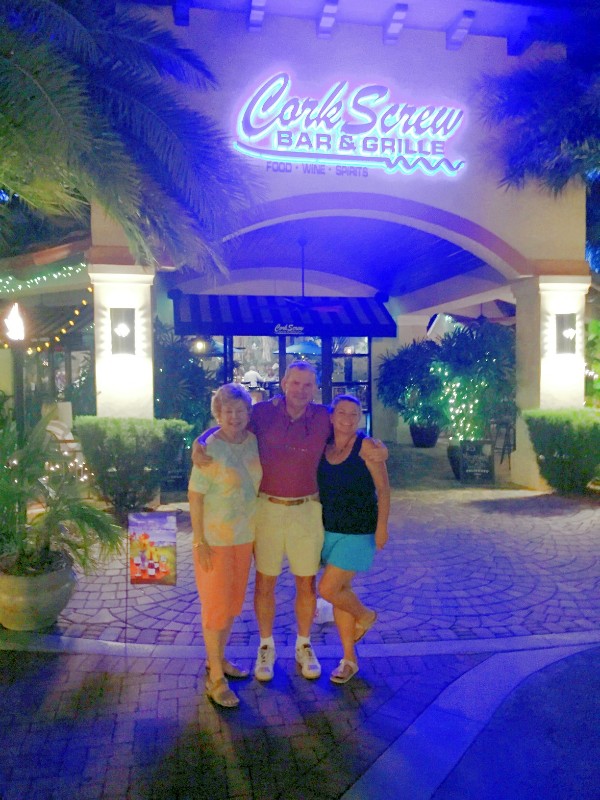 We arrived to our destination for the night in New Smyrna at approximately 1630 and docked at the city floating docks...
N29°01.532', W080°55.152'
. We traveled today for 8.5 hours covering 58.7 nautical miles averaging 6.9 knots.
After docking we were joined by Charlotte and Peter Behr who live in New Smyrna. We had a couple of cocktails aboard SAILS and then went out to dinner at Cork Screw Bar and Grille. We had a great evening catching up with Peter and Charlotte. They are very dear friends and we try to stop and see them every as we travel north and south.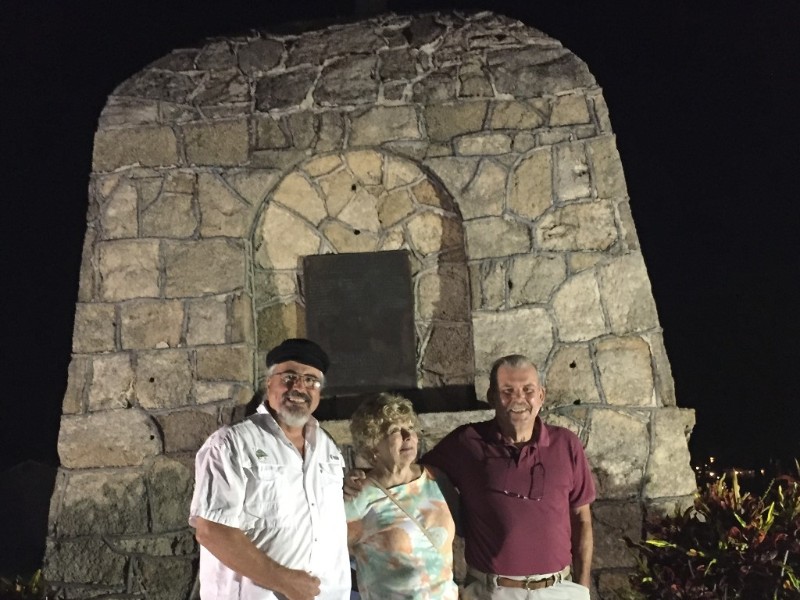 Posted at 4:27 PM