GA to CT Day 7
Morehead City, NC to Belhaven, NC

We departed Morehead City from this morning at 0705... great weather and a lot of boats moving north... it was great day of cruising.
We had planned to have a short day going to Oriental and go to the grocery and replenish a few items... produce, eggs, etc... but with Oriental only 2.5 hours away, we decided that was too short of day and continued past Oriental... our final destination for the day Belhaven, NC at Dowry Creek Marina. Dowry Creek Marina has a courtesy car and we can use it to go to the food Lion in Belhaven.
We arrived to Dowry Creek Marina at approximately 1550 and were securely docked at 1605. Our position tonight is
N35°31.964', W076°32.119'
. We traveled today for 9 hours covering 62.2 nautical mile averaging 6.9 knots.


Posted at 4:56 PM


GA to CT Day 6
Swansboro, NC to Morehead City, NC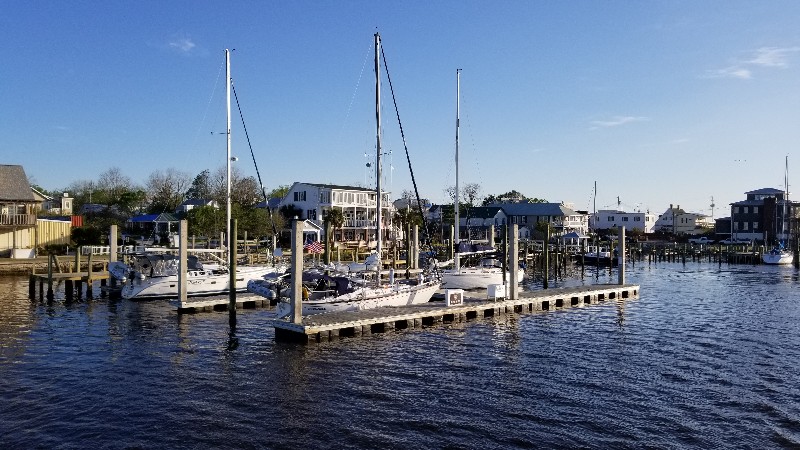 Short day planned going to Morehead City to spend Easter with friends that live in the area... Diane and Louis Wade. It has been two years since we last saw them... will be great to see them and catch up.
We departed from Swansboro at 0730 with sunshine and light winds... hope this nice weather holds for a few days... have had enough bad weather the last two days for the whole trip.
We arrived to Morehead City, NC and docked at the Morehead City Docks... we were securely docked at 1100. Our position tonight is
N34°43.148', W076°42.814'
. We traveled today for 3 hours and 30 minutes covering 22.3 nautical mile averaging 6.4 knots.


Posted at 11:37 AM


GA to CT Day 5
Carolina Beach, NC to Swansboro, NC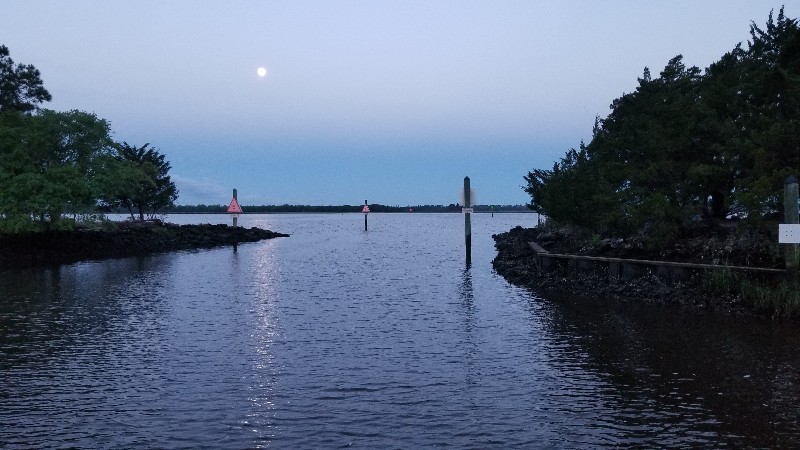 We left a bit later than planned... wanted to get away by 0700 but did not get off the dock until 0730... weather was 1000% better than yesterday... no wind and sunshine... YAY! Missed sunrise but there was a great moonset as we left the marina.
Getting away 30 minutes later than planned totally destroyed my bridge timing for openings... Wrightsville Beach Bridge opens only on the top of the hour... we could not make the 0900 so we had to slow way down to make the 1000... easier to slow down and arrive just minutes before the opening than to sit and wait at the bridge for the opening.... especially today as the "No wind" from earlier had increased by the time we reached the Wrightsville Beach Bridge... plus we had a strong current on our stern... so slowing down for the bridge arrival we lost the speed boost from the current also... :(
We made the 1000 opening from this point forward we have 3 more bridges... Figure Eight Bridge which we would be able to clear today with the tide state (no opening required)… the Surf City Bridge which was just replaced with a high rise...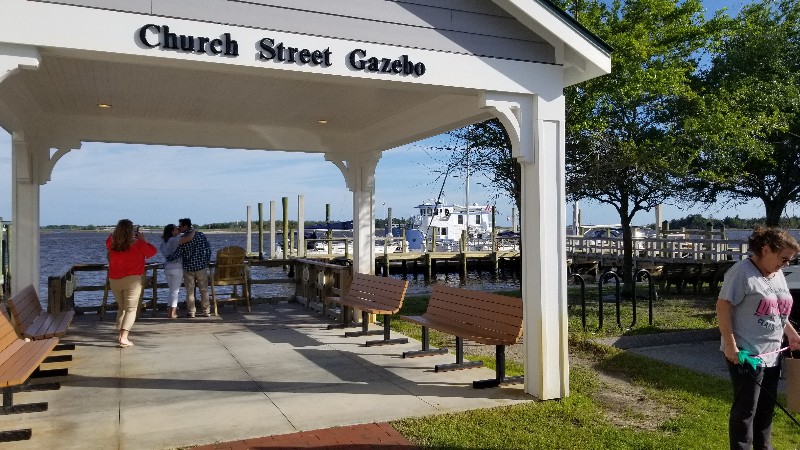 and then the Onslow Beach Bridge. The late departure also messed up our timing for the last bridge and we again had to slow down to arrive just before the opening time... and again we had a strong current pushing us... sucks to not be able to utilize the boost in speed when you get it...


We arrived to Swansboro, NC and it was time to stop... two longs days prior take a toll on you and an early night was nice. We docked at the Church Street Docks at approximately 1645 and were securely docked at 1700. Our position tonight is N34°41.159', W077°07.161'. We traveled today for 9 hours and 30 minutes covering 59.1 nautical mile averaging 6.2 knots.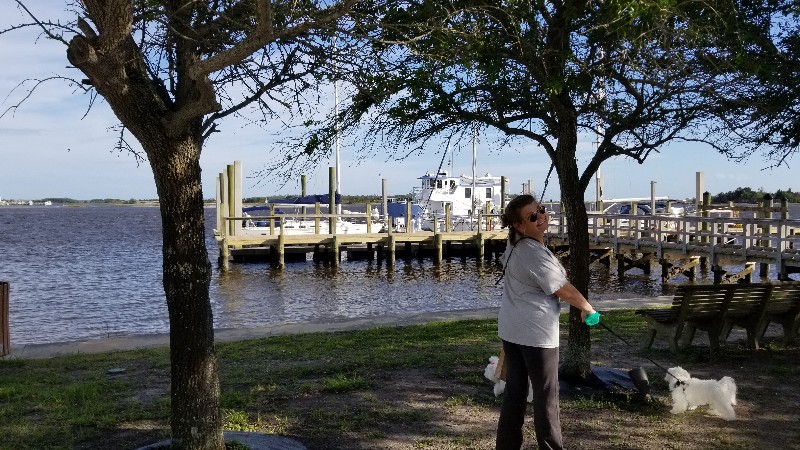 Posted at 6:08 PM