FL to CT Day 23
Oriental, NC Deep Point, Alligator River, NC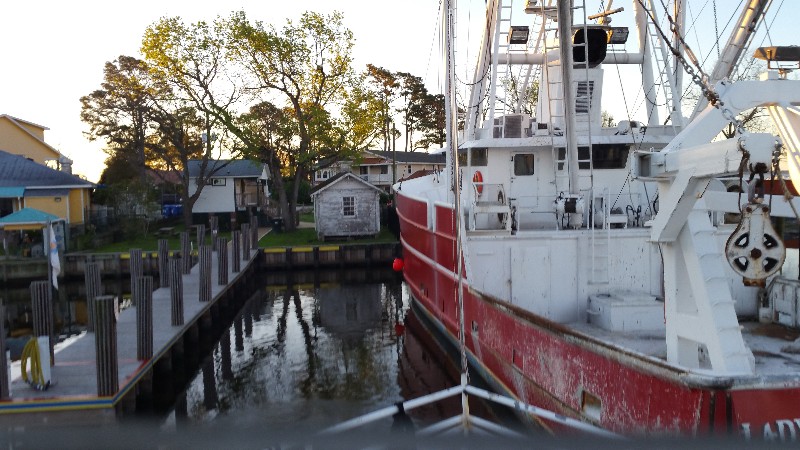 Winds were finally down and we were able to leave Oriental this morning at 0700. Backing out a space that seemed much narrower than I remember when we docked. Oriental Harbor was like glass as we left... unlike the last few days where there were whitecaps.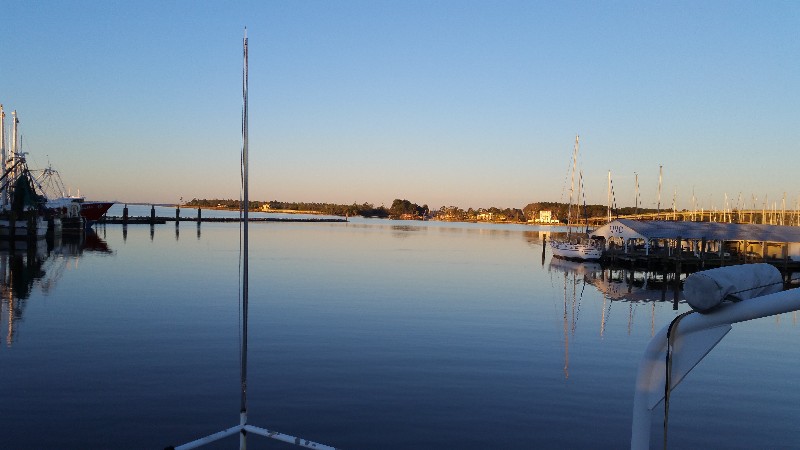 Also, with the westerly winds SAILS had become covered with bird crap from the birds sitting on the large boat next to us...


Neuse River was nice to us with 1-2 foot waves and the Pamlico Sound was a little rougher as the winds did pick up slightly to 15-20 knots from the NW.

Transited the A & P Canal and continued a couple of miles to an anchorage just off Deep Point, Alligator River. Anchoring in 7-8 feet of water at 1700. Our Location for the night N35°40.503', W076°03.453'.

We traveled for 10 hours covering 68.4 nautical miles averaging 6.8 knots.


Posted at 5:35 PM


FL to CT Day 22
Layover Oriental, NC

Another day layover in Oriental... winds still blowing over 25 knots steady and gusts to 35 knots... sitting at the town dock...
http://towndock.net/harborcam


Posted at 5:46 PM


FL to CT Day 21
Layover Oriental, NC

Due to high winds we are staying in Oriental until the weather settles down. We had severe thunderstorms last night with wind gusts to 40 knots.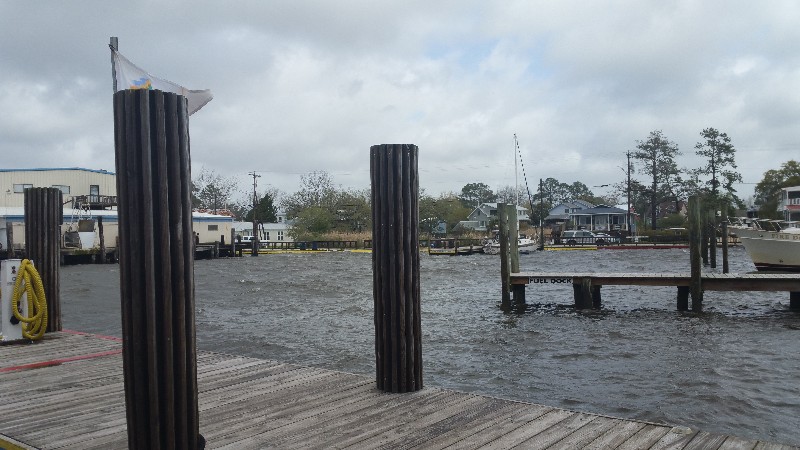 We have the Neuse River and the Pamlico sound ahead of us and both can be pretty nasty with high winds. Looking at forecast we will most likely be here in Oriental till Saturday morning.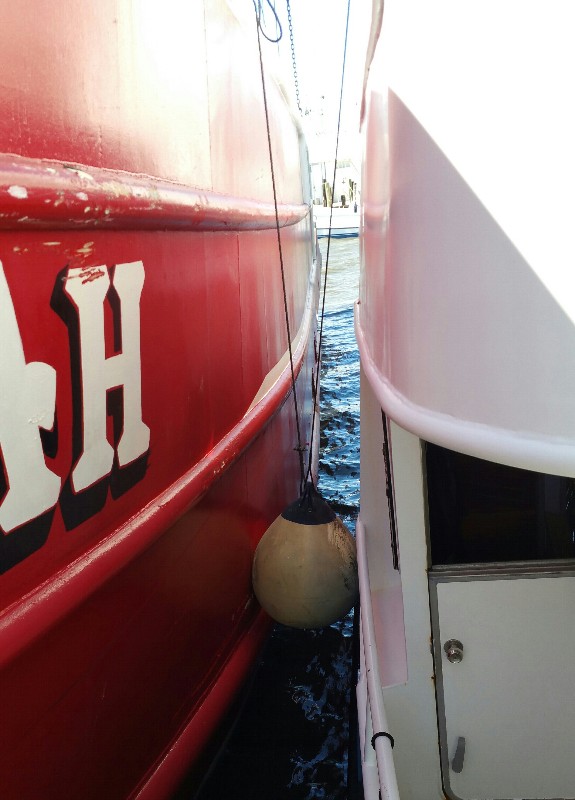 We are docked next to a huge scallop boat and had to put out the large fender balls to keep us apart. West winds at 30 knots with higher gusts and it's pushing him toward us. He is actually shielding us from most of the wind and waves... the harbor actually has white caps in it.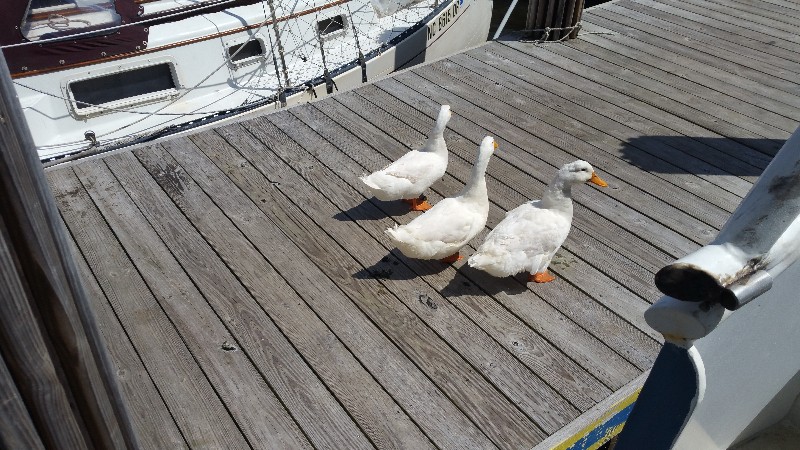 We do have some nice neighbors on the dock...


Posted at 3:18 PM