GA to CT Day 2
Beaufort, SC to Charleston, SC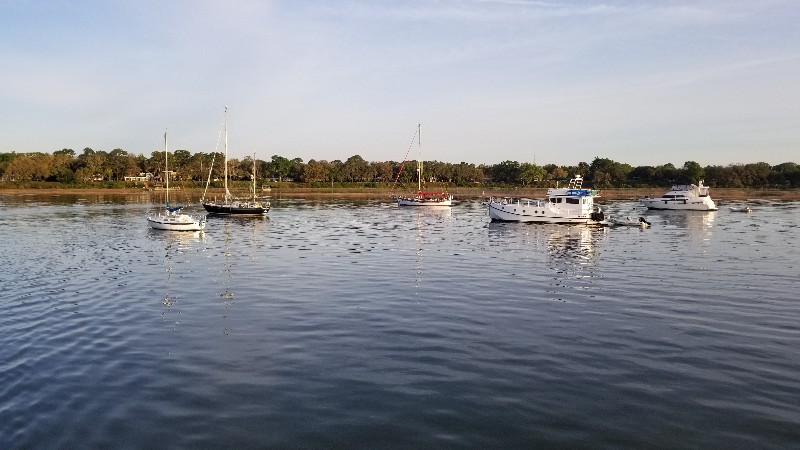 We got away fairly early at 0730... dropped the mooring line and we were underway in less than 5 minutes... really love staying on a mooring ball... so much faster and easier than from anchor or a dock. A few boats had already left to make the Lady Island Bridge hourly opening at 0700... but quite a few boats were still in the mooring field.
Again today a lot of boats were moving north... several we never saw anything more than their AIS target on the plotter... others we actually passed and a few passed us as well. It is great having other boats moving along with you.
It was an absolutely beautiful day... sunshine and light winds... could not of asked for a better weather day... however, we could of used some favorable currents... a slight boost as we left Beaufort for about an hour and then we had current all day against us... at times slowing us to under 5 knots... and in Elliotts Cut we dropped to below 4 knots.... :(
We did get an airshow of sorts just north of Beaufort... there must be an air base nearby as we had a jet flying around us at low altitude for about 30 minutes... doing circles knife edge around us and then jumping to a vertical climb... nosing over to a straight down dive pulling out maybe 500 feet above the marsh... then nosing the jet up and flying forward at almost a hover.... the single jet did this same routine over and over... must of been 10 times... it was fantastic... but really LOUD!!!
Normally on this leg of our trip we stop or anchor just off St. Johns Yacht Harbor... we decided to change it up a bit and continued towards Charleston through Elliotts Cut into Wappoo Creek and to an anchorage just before the Wappoo Creek Bridge. We have looked at this anchorage for years and finally decided to give it a try.... always seemed to narrow but once in the anchorage it was fine.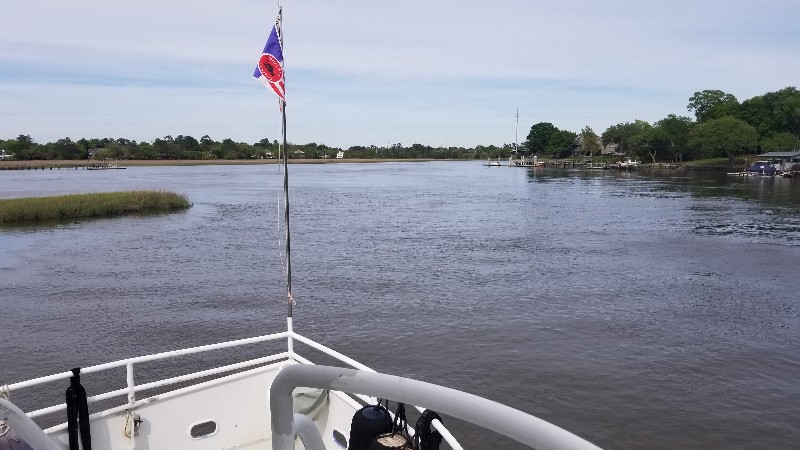 We arrived to Charleston, SC at approximately 1600 and were securely on the hook in 18 feet of water at 1615. Our position tonight is
N32°45.896', W079°58.830'
. We traveled today for 8 hours and 15 minutes covering 55.9 nautical mile averaging 6.4 knots.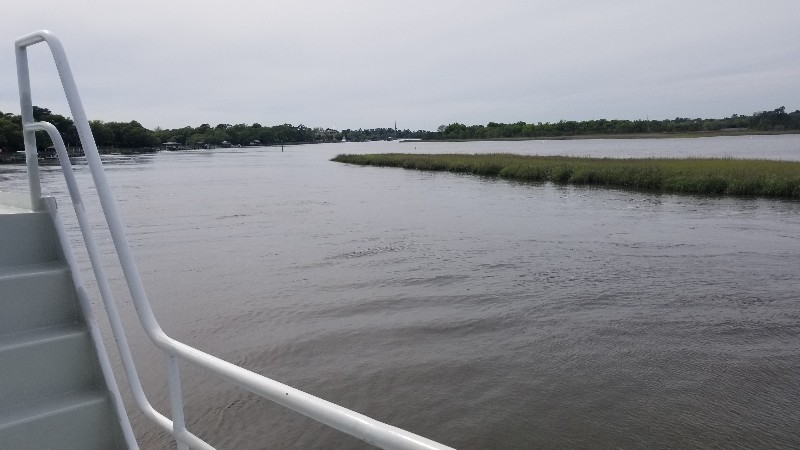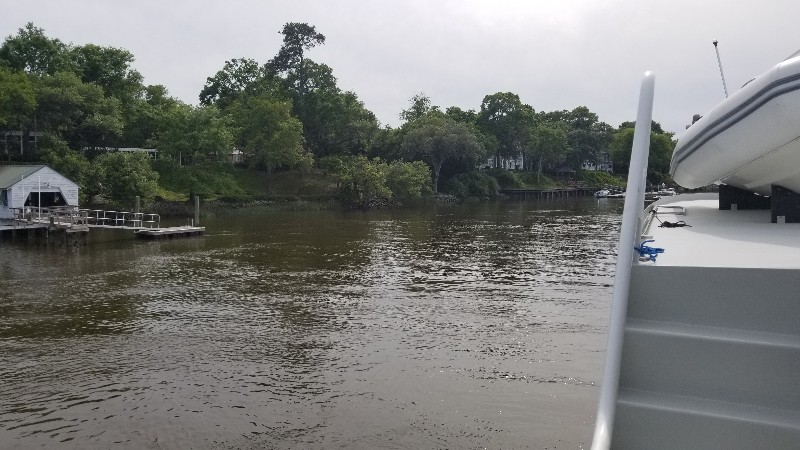 Posted at 4:53 PM


GA to CT Day 1
Savannah, GA to Beaufort, SC

After finishing up a few last minutes tasks we departed on the first day of trip back to Stamford, CT... departing at 0900.
It was quite windy for most of the day with winds 20-30 knots... we were in protected waters so even with the high winds seas were 1 to 2 foot... typically less than 1 foot.
We did get a great boost in speed from the current for the first 30 to 40 minutes pushing us over 9 knots... Did not see a real big boost again until the end of the day... pushing us about 8.5 knots as we approached Beaufort, SC... and like the morning boost it only lasted for about 40 minutes.
We did see or rather heard a lot of boat traffic on the VHF around us heading north... but nothing got close enough to actually see anyone. Maybe tomorrow we will actually see some other boats.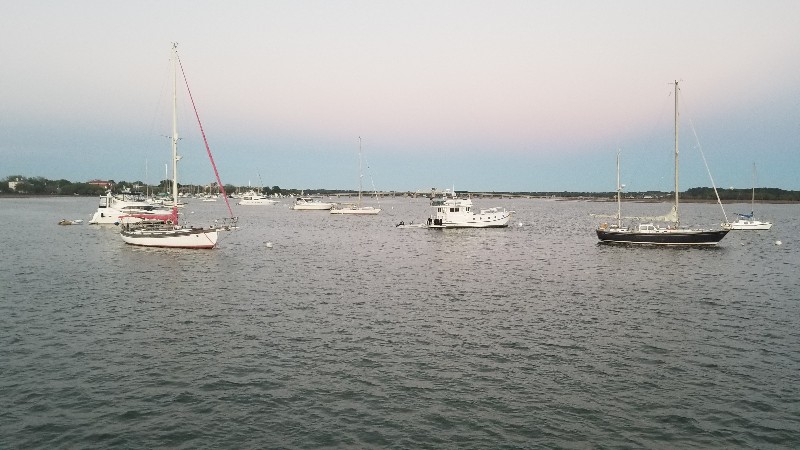 We arrived to Beaufort, SC at approximately 1720 and were securely on a mooring ball at 1730. Our position tonight is
N32°25.707', W080°40.890'
. We traveled today for 8 hours and 30 minutes covering 58.8 nautical mile averaging 6.9 knots.
The mooring field is actually pretty full... I think we got the last available mooring ball.


Posted at 8:03 PM


CT to GA Day 20
Beaufort, SC to Savannah, GA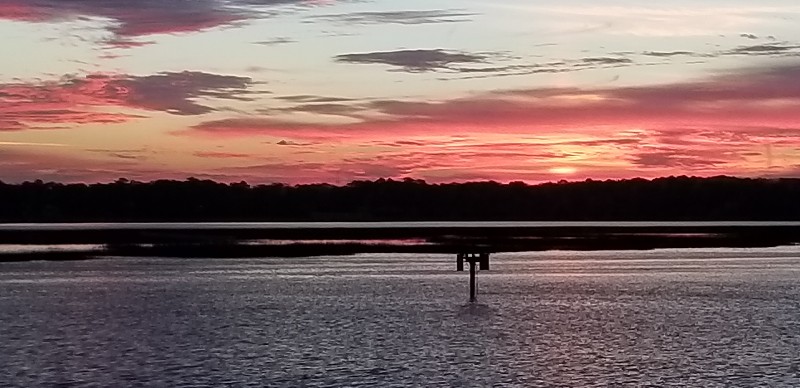 We left the mooring field this morning at 0700 just before sunrise... it was a beautiful sunrise... took a few photos but none really did it justice... the colors kept changing... I must say it's a nice way to start the day.
We saw absolutely ZERO boats moving today... cruisers or local recreational boats... it was really weird to be honest. It was a nice day sunny with a light breeze... seemed like there should of been some boats out.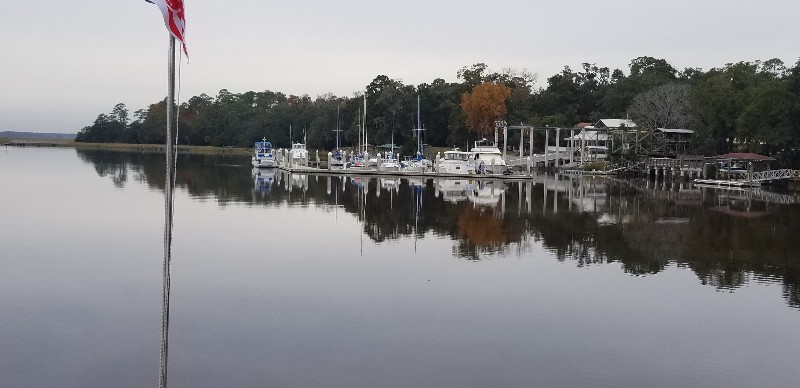 This was the last day of trip south reaching our final destination for winter... Coffee Bluff Marina in Savannah, GA. We arrived at 1500 and were securely docked by 1515. Our position for the next few months is
N31°56.124', W081°09.269'
. We traveled today for 8 hours covering 59.4 nautical miles averaging 7.4 knots.
Coffee Bluff Marina
is very small with only 20 slips... a few photos...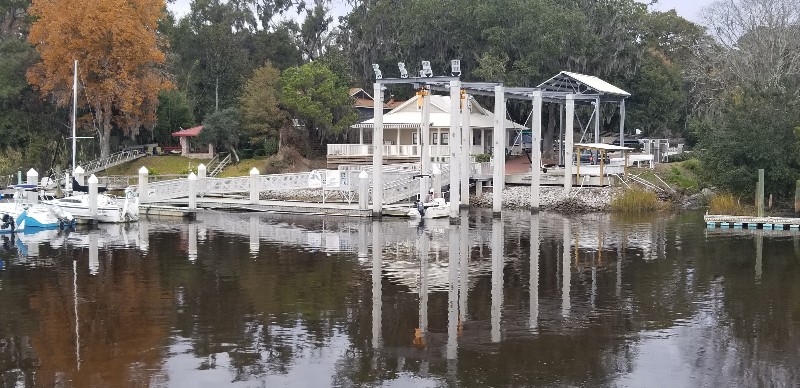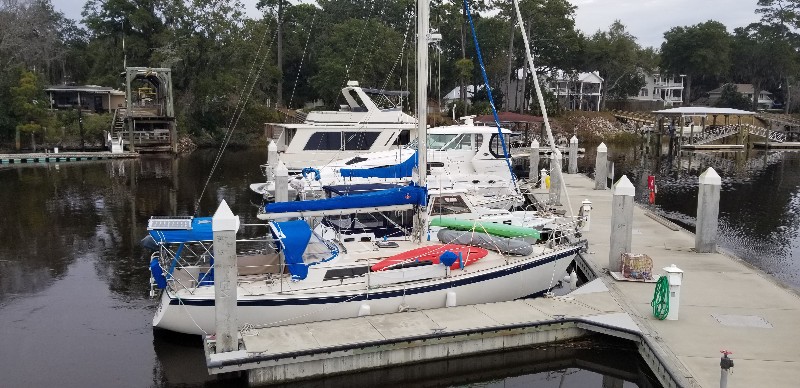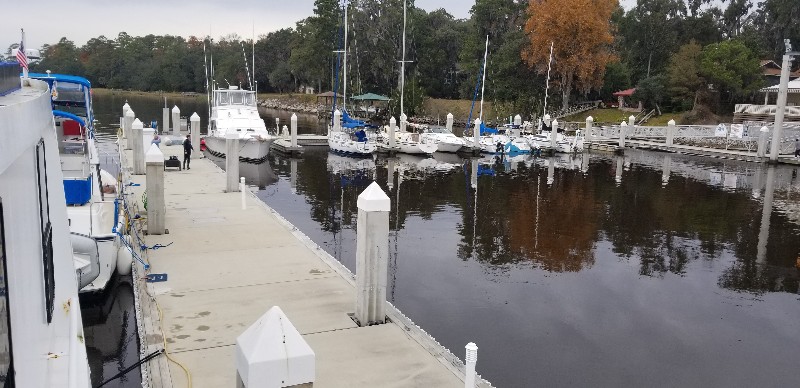 Posted at 5:32 PM