CT to FL Day 28
Beaufort, SC to North Newport River, GA

Dropped the mooring ball line at 0615... raining and was very dark compared to our normal 0700 departure times.
Nothing out of the ordinary today other than as we passed Thunderbolt Marina they hailed us... stating that they have watched SAILS pass by Thunderbolt for 25 years and wanted to wish us a Merry Christmas and a Happy New Year...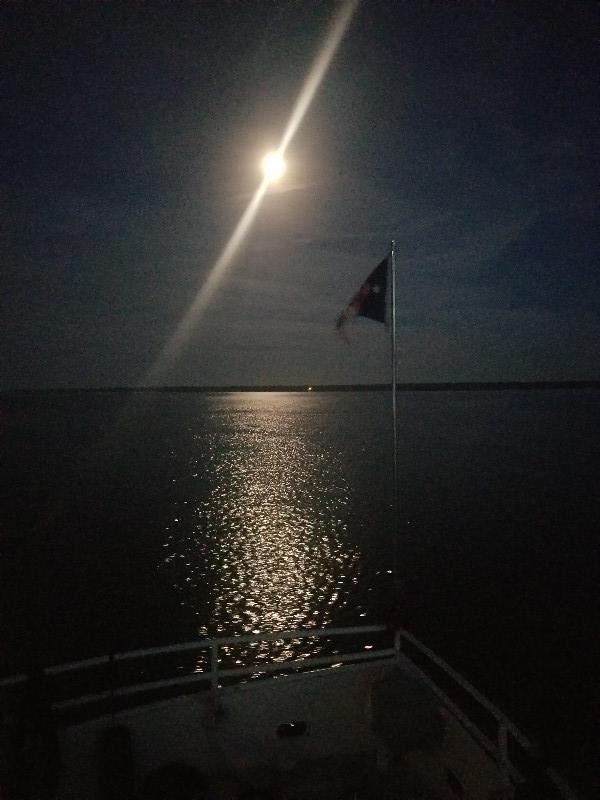 We arrived to our destination for the day... Blackbeard Creek off the North Newport River and were securely anchored at 1730. Our position tonight is N31°39.554', W081°12.537'. We traveled today for 11.25 hours covering 75.11 nautical miles averaging 6.7 knots.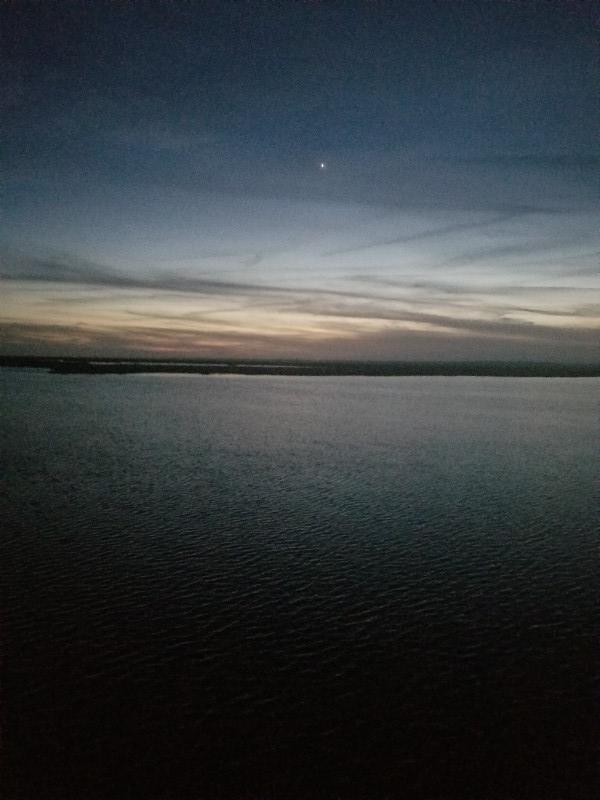 Posted at 6:11 PM


CT to FL Day 27
Charleston, SC to Beaufort, SC

Late departure this morning... completed the install of the new water pump on the port engine yesterday... but I did not have enough coolant to refill the cooling system... so we had to wait for the marina parts store to open... picked a couple gallons of coolant when they opened and back to the boat to finish up.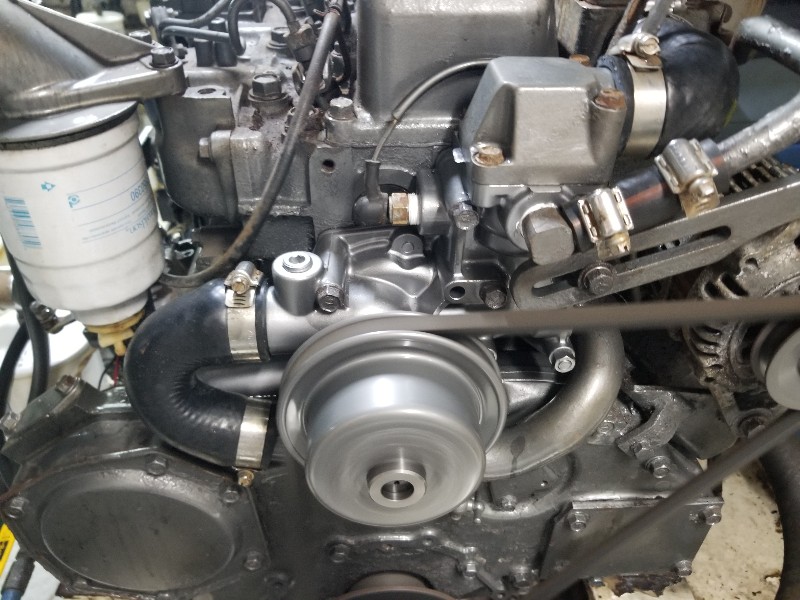 Topped the system off and started her up... I watched for any leaks... should not be any if I did everything correctly...
no leaks... YAY! No just let her run to come up to temperature to be sure all was OK... we ate breakfast while the engine warmed up.

After breakfast another inspection for leaks... NO LEAKS... we were good to go with a brand new fresh water pump installed.

We go away from the dock at 1000 and headed west... destination Beaufort, SC... current on our bow... checking tide charts we had full ebb current on our nose... (YIKES) We had to transit Elliot Cut with full ebb current... current really rips through this narrow channel that exits into the Stono River.

We were running just under 6 knots all the way to Elliot Cut... we started slowing as we approached and entered the cut... 5 knots... 4 knots.... 3 knots... 2.5 knots... that was it... 2.5 knots for about 3/4 of a mile.... that's really slow when you should be doing about 7 knots for the RPM the engines are running.... reached the end and out in to the Stono River and back to 6 knots.

Today we were back and forth with speeds... 5 to 6 knots and the over 8 knots... went through all the trouble area at near low tide... Watts Cut, Fenwick Cut and Ashepoo Coosaw Cutoff... all really skinny water.

We arrived to Beaufort Marina Mooring Field and secured SAILS on a mooring ball at 1845. Our position tonight is N32°25.736', W080°40.762'. We traveled today for 8.75 hours covering 57.5 nautical miles averaging 6.6 knots.


Posted at 7:16 PM


CT to FL Day 26
Layover Charleston, SC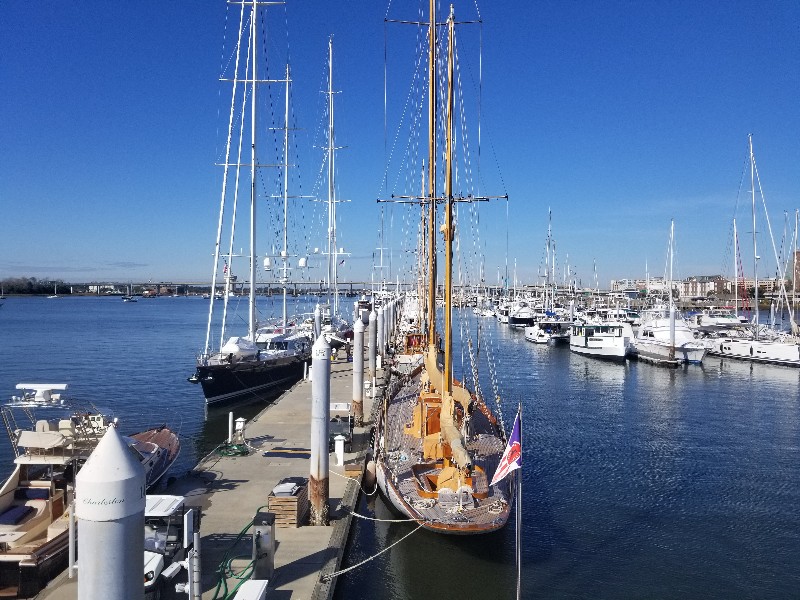 We moved from the anchorage to the Charleston City Docks this morning at 1115. Will pick up the new water pump and install it today. Our position tonight is
N32°46.509', W079°56.927'
.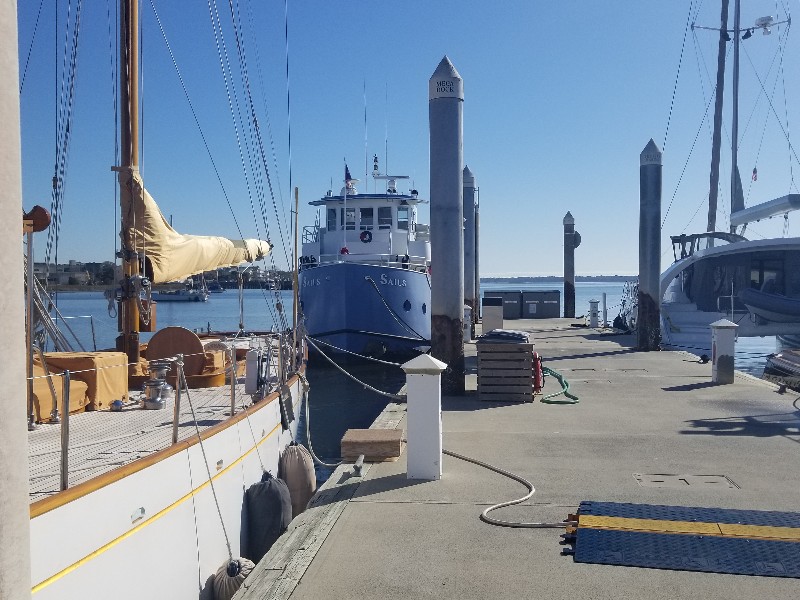 Posted at 12:31 PM