CT to FL Day 22
Great Bridge, VA to Coinjock, NC

We left a little later this morning at 0745... two bridge to contend with that always are a pain in the butt... Centerville Turnpike Bridge the North Landing Bridge... today was no different... Centerville was no problem... it's just the North Landing Bridge... both open every half hour... but the distance between the two is not possible for us to make it in 30 minutes... we did have another boat go through Centerville Bridge with us...a sport fish boat... sometimes with another boat arriving to the North Landing Bridge before us we can push and make it... since the boat there first takes up some time getting through the bridge allowing us more time to get there... but not today... was 5 minutes out and from the bridge when the other boat cleared and the bridge tender said he was not holding it for us... so we waited for 30 minutes at the bridge for the next opening…


Other than the one Sport Fish boat there was no other boat traffic... just us... Currituck Sound was a bit lumpy with 2 foot waves on the stern for the most part... made it the Coinjock area at approximately 1300 and we were securely docked with power on at 1315.

Our location for the night N36°20.961', W075°56.907'. We traveled today for 5.5 hours covering 31.8 nautical miles averaging 5.8 knots.


Posted at 1:54 PM


CT to FL Day 21
Hampton, VA to Great Bridge, VA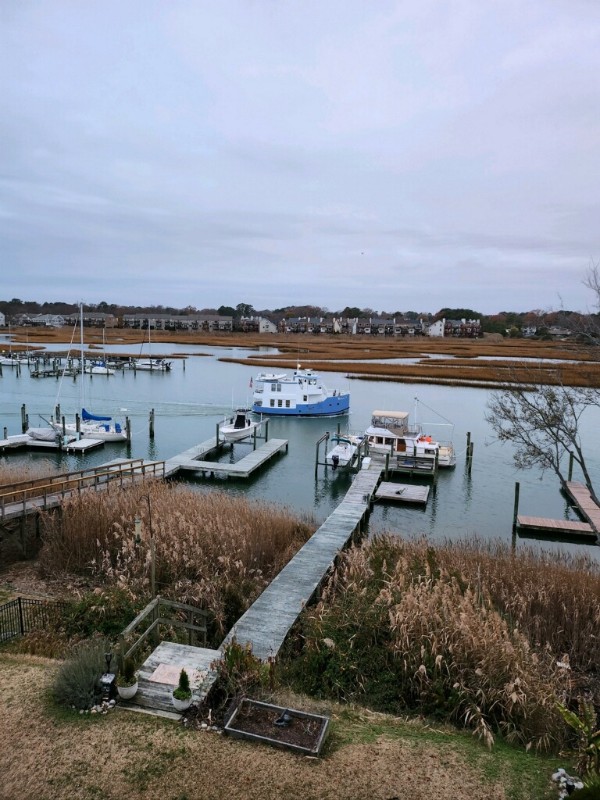 We were underway this morning pulling away from Wayne McPhails dock at 0700. Was bit lumpy one out of the Salt Pond and into the Chesapeake Bay... rollers 2 feet on on beam... nothing uncomfortable and it was only for about 45 minutes or so and we into to protected waters in Norfolk.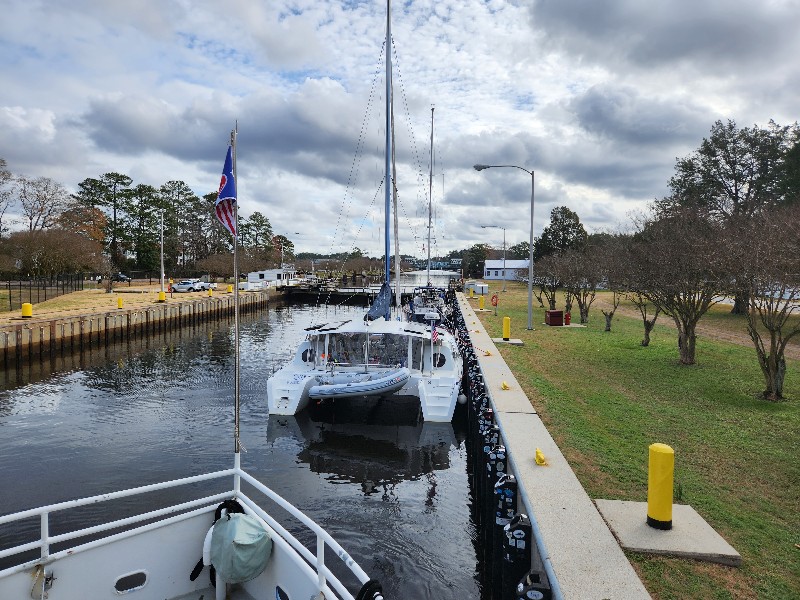 We had a short distance to our destination for the night at Atlantic Yacht Basin... no issues with any bridges or the the Great Bridge Lock... we locked through for the 1100 opening of the Great Bridge Bridge.
We arrived to the Atlantic Yacht Basin fuel dock at 1115 and fed SAILS... she was hungry taking nearly 900 gallons of diesel to fill her up... was a great price as well... $3.72 per gallon... every other marina was over $5.00 per gallon.
We moved from the fuel fuel dock to our slip for the night and at approximately 1230 and were securely docked with shore power connected at 1245. Our location for the night
N36°43.210', W076°14.042'
. We traveled today for 4.25 hours covering 26.02 nautical miles averaging 6.1 knots.


Posted at 1:44 PM


CT to FL Day 18, 19 and 20
Layover Hampton, VA

We enjoyed a few days visiting with friends here in Hampton... plan to depart on Sunday 12/11/2022... the weather forecast appears to be favorable


Posted at 9:32 AM