FL to CT - Day 2
Layover at Cabbage Key

Layover day to clean bottom of SAILS.
Had an awesome turkey dinner last night with our friends Mike and Susie aboard NIGHT SHIFT and it continued this morning with Easter breakfast aboard SAILS. They left headed back to Fishermen's Village around 1300. Was great to have a little extra time with them.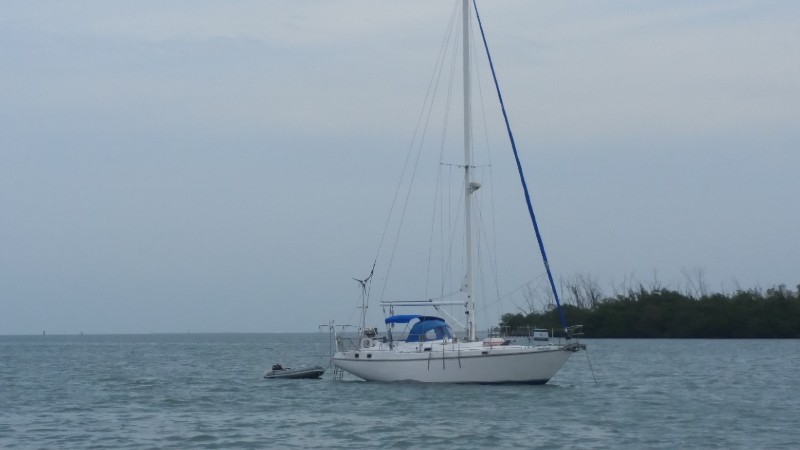 Photo of NIGHT SHIFT anchored behind us.


Posted at 5:02 PM


FL to CT - Day 1
Punta Gorda, FL to Cabbage Key, FL

Seems like it was just yesterday when we arrived to Florida in December and now we are starting our trip back to Connecticut. As Susan described it… it was like leaving summer camp... both happy and sad feelings about leaving... sad to say goodbye to all our friends at Fishermen's Village... yet happy to be on the move again.
We were not going far today... just to the Cabbage Key/Useppa Island area. I need to dive under SAILS and clean the bottom from sitting in the marina for 3 months and just do not want to do that in the marina... water to say the least is not that clear... much better when you get close to the Gulf of Mexico. Normally, we would go to Pelican Bay and do this, however this time our friends Mike and Susie from Fishermen's are coming out on their sailboat to meet up with us for a day or two… Mike's sailboat has a 6.5ft draft and getting into Pelican Bay would difficult if he could even get in to it... we have 5ft draft and there are spots that we are very close to the bottom if not scraping it.
Since we were only going about 20 miles or so we did not rush away at day break… departing Fishermen's at 1030. It was a little windier than forecast and we had 2 foot seas coming down Charlotte Harbor… seeing winds 15 to 20 knots… nothing that really affected us but just different than forecast.... I guess I should get used to that since it is rarely like the NOAA forecast.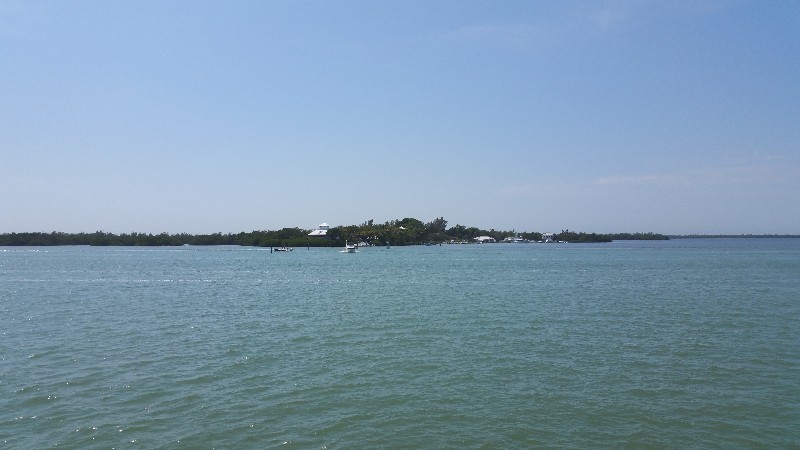 Being Saturday there was a lot of small boat traffic running about this way and that... we won't be moving again till Monday morning so hopefully they have all gone home by then.
We arrived to our destination for the night at 1430 and dropped the hook at is
N26°39.407', W082°12.977'
directly between Cabbage Key and Useppa Island. We traveled today for 4 hours covering 22.58 nautical miles averaging 5.65 knots.


Posted at 2:12 PM


Trip Statistics
2015 Trip South

We departed from Oyster Bay, NY on November 22, 2015 and arrived to Punta Gorda, FL on December 24, 2015.

Overall: 33 days
Moving: 27 days
Stopped: 6 days
1 day in Atlantic City, NJ waiting for weather.
1 day in Chesapeake City, MD visit friends.
3 days in Oriental, NC engine issues.
1 day in Fernandina Beach, FL rest after overnight passage.

Distance traveled: 1,664.9 statute miles
Moving: 238.25 hours
Averages:
61.7 statute miles per day
6.99 miles per hour
8 hours and 49 minutes per day

Marinas, Docks, Anchorages:
9 nights PAID docks
21 nights FREE docks
2 nights anchored.


Posted at 1:54 PM