CT to FL Day 1
Stamford, CT to Atlantic City, NJ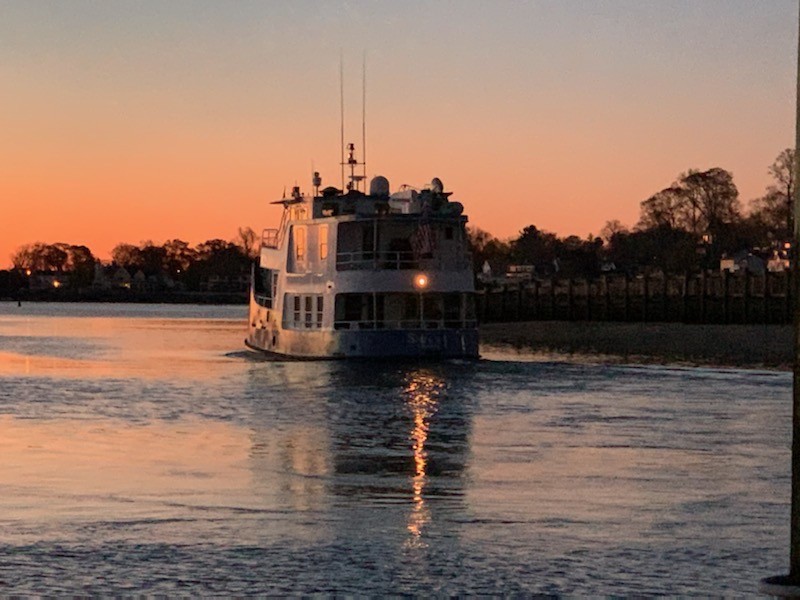 We departed from Stamford, CT this morning at 0615... SAILS felt a bit sluggish backing away form the dock... the props evidently were fouled with marine growth... we continued out the channel toward Long Island Sound... as I increased RPM the speed did not increase as it should and I could fell a lot of turbulence from the props in the steering wheel...


We were leaving at near low tide and channel is very shallow... as soon as we were into deeper water... I increased the engines to cruising RPM... we were only making 5 knots instead of the typical 7 knots... the turbulence I felt at first was worse... the props were definitely fouled with marine growth... not getting off to a good start on our trip south...

I continued on to see if the prop treatment we had paid dearly for at last haul out would perform as advertised... the marine growth should clean off the props... several minutes and basically no improvement... the only thing to do was dive on the boat and clean the props... that presented another problem... I had just had a procedure to removal some basil cell skin cancer and was not suppose to get the areas wet... diving on the boat would surely get those areas wet...

A lot of "sighing" this morning... I called Mitch (my boss) who had just returned from a trip to warm southerly island waters and asked a huge favor of him... could you dive on SAILS and clean my props ??? It's 0630 and I know I just woke him up... I felt so bad... he agreed that he would do it and to come across to Oyster Bay... so we altered course to the south and were off to Oyster Bay.

About 15 minutes out I noticed the turbulence had almost disappeared and we were running at 6.5 knots... we continued on... soon we were running at full cruising speed 7.5 knots... turbulence was barely noticeable... YES! Maybe the prop treatment we had done really did work... I called Mitch and told him we were aborting the dive... the props had cleaned themselves well enough to continue on without diving on them... he was definitely happy about not having to dive on SAILS... when I thanked via a text he replied... "No Problem! Would have been my pleasure to jump into 5 degree water after swimming in 90 degree water yesterday. Was actually looking forward to it."... So we changed course to the west and were off heading to Atlantic City our planned destination for the day.

The slight delay had not really affected our timing for Hell Gate currents in the East River... we would still arrive at just after slack tide going into an ebb tide that would giveus favorable current till well outside New York Harbor and heading down the Jersey Shore.

Predictions for winds and seas were good with winds less than 10 knots and seas 2 foot or less diminishing to 1 foot or less... and the forecast was accurate for 80% of the trip... we did get some higher winds and seas about 4 hours out from Atlantic City that produced a not so comfortable ride and to add to that we had lost our favorable current and running between 5 and 6 knots... another

We arrived to Atlantic City at approximately midnight and were securely docked at Gardner's Basin at 0015. Our location for night N39°22.577', W074°25.274'. We traveled today for 18 hours covering 124.2 nautical miles averaging 6.9 knots.






Posted at 10:42 PM


New AIS Transponder

Over the summer of 2021 we installed an automatic identification system (AIS) This new AIS transponder allows other vessels equipped with an AIS receiver to see us on their system and information about us... location, speed and direction, vessel name, etc.
Anyway, with this new AIS transponder those that wish to locate us and follow our track can via web-base marine traffic websites... the most popular I would guess is
http://www.marinetraffic.com
... once on this website you can use the search feature and search for "SAILS" and locate us...see how fast we are moving and view our track....pretty cool.
We've had an AIS receiver for many years.. finally bit the bullet and upgraded to a full system... transponder and receiver.... let us know if find us...


Posted at 11:35 AM


SC to CT Day 16
New York, NY to Stamford, CT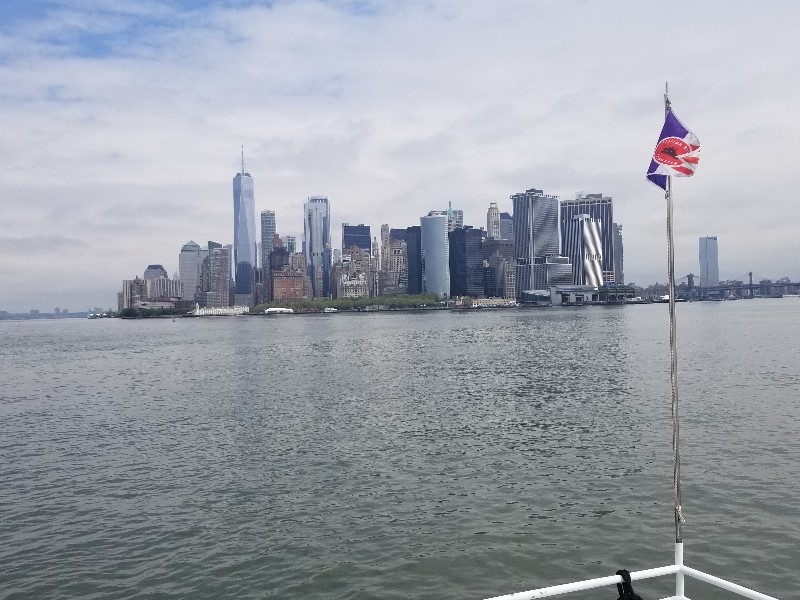 We departed late this morning so we would have a favorable current through the East River and Hell Gate and Long Island Sound... departure time 1115.
Currents are odd here... leaving from behind the Statue of Liberty to The Battery at the mouth of the East River we had current on our bow slowing us to less that 6 knots... We entered the mouth of the East River at slack current and had no boost from current... but by the time we reached Hell Gate current had increased and was pushing us 10 knots... but only lasted for a mile or two and soon we slowed to 7.5 knots... still getting a boost but nothing significant. We carried this current out into Long Island Sound and did not loose it until we were off Port Chester / Greenwich area... ran 6 knots the rest of the way to Stamford.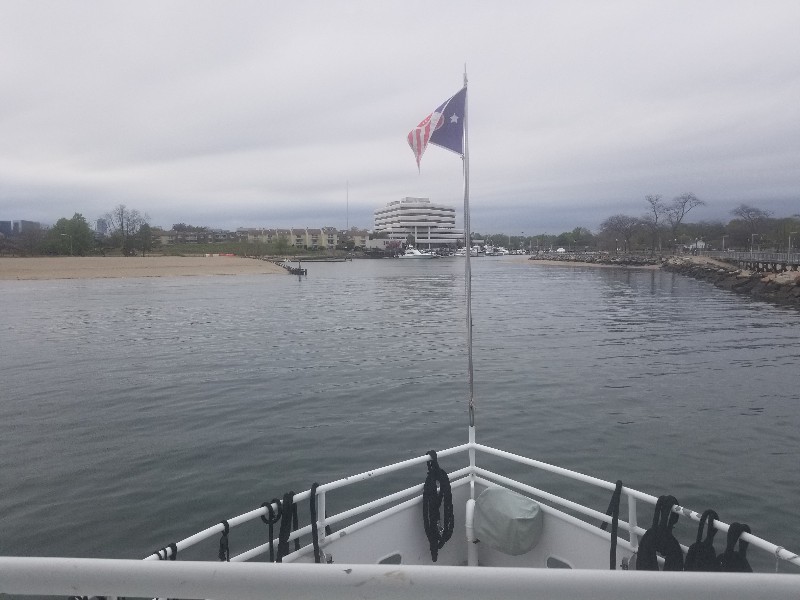 We arrived to our home dock at Seaview House Marina in Stamford, CT at approximately 1615 and were securely docked at 1630. Our location for the summer at
N41°02.391', W073°31.318'
. We traveled today for 5 hours and 15 minutes covering 35.4 nautical miles averaging 6.7 knots.
This was the final leg of our trip north... since leaving South Carolina we traveled 742 nautical miles over a 16 day period. We had four layover days for weather and mechanical issues. Over the 12 days we were cruising we averaged 62 nautical miles per day with an average speed of 6.5 knots.


Posted at 5:19 PM