CT to FL Day 9 and Day 10
Layover Solomons, MD

Another two days layover in Solomons for weather.


Posted at 7:13 PM


CT to FL Day 6,Day 7,Day 8
Layover Solomons, MD

Layover in Solomons for a few days... Thanksgiving and we have some weather coming through... Gale Force Winds Warnings for a few days


Posted at 12:30 PM


CT to FL Day 5
Chesapeake City, MD to Solomons, MD

The entrance to basin in Chesapeake City was dredged a few years ago but it has once again shoaled in...alongside the docks we had 6 feet at low tide but when we arrived at high tide the depths were about 7 feet... 3 foot tide meant at low tide we were not leaving the basin with plowing through what I am sure is mud bottom... so, we needed to leave early before low tide and with a favorable current exiting the C&D Canal.
Slack tide before the ebb was at 0219... max ebb at 0402.... slack at 0628... low tide at 0651... optimum departure time would of been 0219 or shortly afterwards... NOT HAPPENING! Set the alarm for max ebb at 0400... but we snoozed the alarm for 30 minutes and did get up until 0430...


We tossed the dock lines at 0530... about mid tide and still had favorable current for exiting the C&D Canal. It was a chilly morning... 28 degrees when we left the dock... BRRRRRR!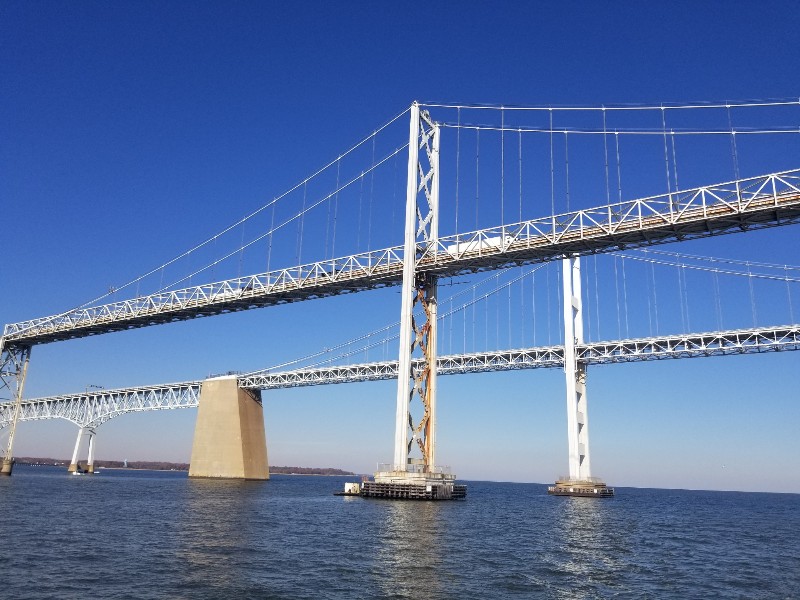 We had the favorable current until well below the Chesapeake Bay Bridge... but nothing horrible against us... slowest I saw was 6.1 knots.

Today's destination initially was Herrington Harbor South and we made a reservation for there... tricky part today was planning where we wanted to be on Thursday for Thanksgiving... Friday for my birthday and we also had some weather coming on Friday... Gale Force Winds Warning... after several phone calls... we changed plans to go to Calvert's Marina in Solomons, MD... This meant a longer day than we wanted but fit our needs for the next 3-4 days. We canceled our reservation at Herrington Harbor and made new reservations for Calvert's Marina... ETA around 1830... it will be dark but much better than the last two days of cruising arriving at midnight.

We arrived to Calvert's Marina at approximately 1820 and were securely docked with power on at 1830. Our position tonight is N38°19.928', W076°27.435'. We traveled today for 13 hours covering 88.62 nautical miles averaging 6.8 knots.


Posted at 6:46 PM