SC to CT Day 4
Swansboro, NC to Gale Creek, NC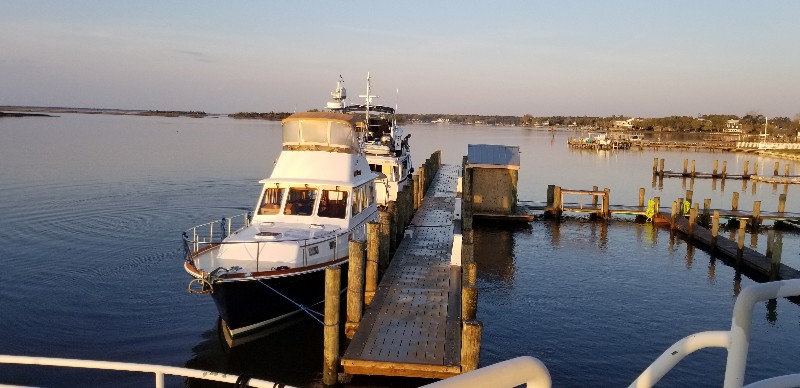 We departed from Swansboro this morning at 0715 along with two other boats... a 56ft Krogren "Privateer" and a 42ft Krogen that was docked at the Swansboro Town Docks. Both boats leaving just ahead of us... which was good as they both would be running faster than us.
Beautiful day... bright and sunny with a light cool breeze... virtually no waves... :)
One strange thing happened today while in Bogue Sound... the boat "Privateer" hailed us and said they had slowed down due to an enormous amount of stingrays in the water and that they were actually hitting their boat bottom... I thought this was strange but acknowledged and sure enough when we reached the area they had reported... there were hundreds of stingrays... and they were hitting the bottom of the boat and the props... of course this was killing them creating a lot of blood in the water behind us... never saw anything like this before... have seen the rays in large numbers when they are mating but never had them not avoid the boat and especially our props... felt so bad we were killing a lot of them but there was nothing we could do to avoid it.
We planned to stop in Oriental today at the free docks but we arrived to the area so early in the day.... 1300... and with the Neuse River being flat calm... which is rare... we opted to continue on.
We arrived to our destination for the evening at approximately 1530 and dropped anchor in Gale Creek... Anchor secure at 1545 at
N35°12.579', W076°35.483'
. We traveled today for 8 hours and 30 minutes covering 58.9 nautical miles averaging 6.9 knots.


Posted at 4:10 PM


SC to CT Day 3
Carolina Beach, NC to Swansboro, NC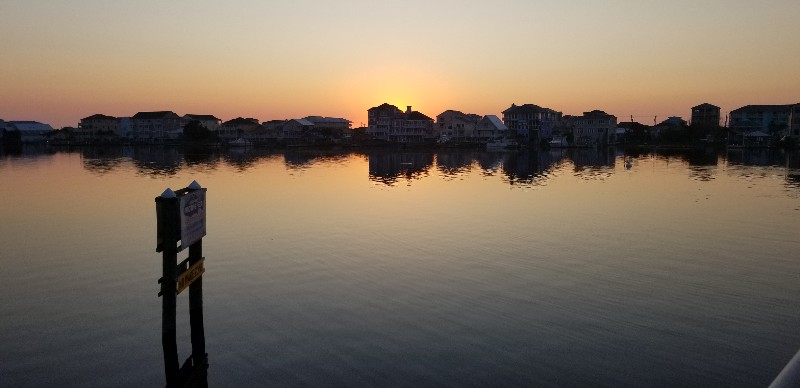 We departed from Carolina Beach this just as the sun was rising... quick departure from the mooring ball and we were underway at 0700.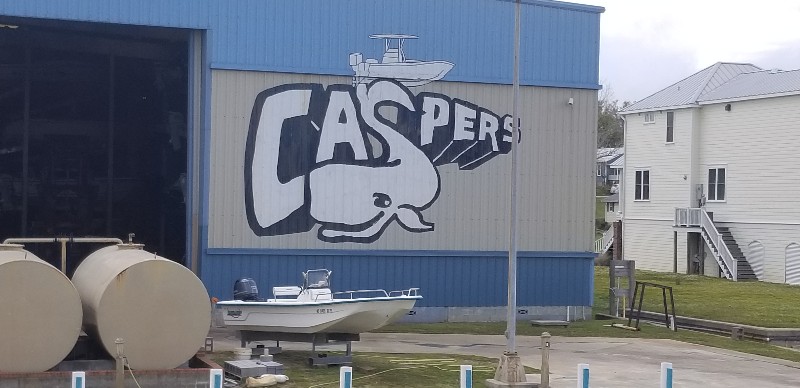 We stopped at approximately 1545 in Swansboro at Caspers Marina. Our location for the night at
N34°41.121', W077°07.265'
. We traveled today for 8 hours and 45 minutes covering 57.6 nautical miles averaging 6.6 knots.


Posted at 4:28 PM


SC to CT Day 2
Little River, SC to Carolina Beach, NC

During the night the wind picked up... blowing 25 to 30 knots... no problems with anchor holding but it killed the chances of going offshore today... checking the wave heights this morning confirmed... no offshore.
Other than being windy it was great night on the hook... did not realize how much we missed swinging on the anchor... and with the wind we heard a lot of surf crashing on the beach 1000 yards from us.... :)
No alarms set so we slept till about 0800... still had our neighboring sailboats anchored to the north of us... I'm sure they are all offshore and with 10ft waves they were holding up for things to calm down.
We pulled the anchor and were underway at 0845 heading back to the ICW with full ebb current against us... making between 5 and 5.5 knots... there were only a few places today where we actually did not have current against... made for a slow day of travel... destination for the day Carolina Beach, NC... normally, we stop in this same area at Carolina Beach State Park Marina...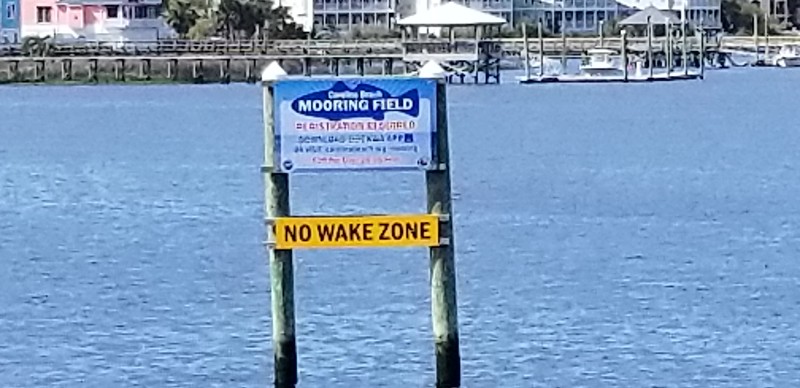 however, due to the Corona Virus they were closed to transient boats... we continued a bit farther north to Carolina Beach Mooring Field... believe it is fairly new... from the condition of the pendant line very new or rarely used... they were like new condition.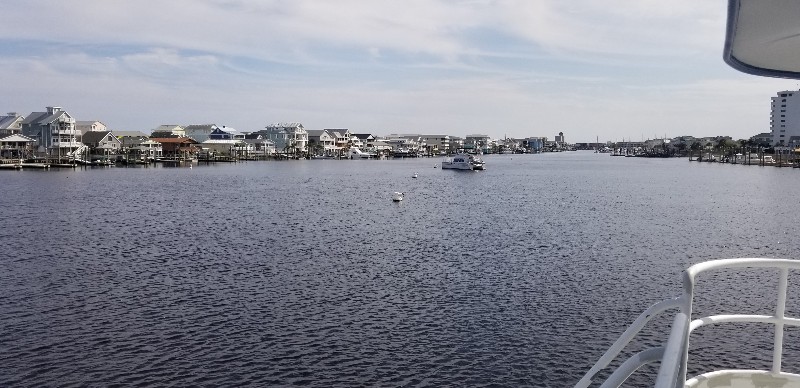 We arrived the mooring field at 1730 and were securely moored by 1745. Our location for the night at
N34°02.844', W077°53.385'
. We traveled today for 7 hours covering 43.4 nautical miles averaging 6.2 knots.


Posted at 4:24 PM