CT to FL Day 16
Layover Oriental, NC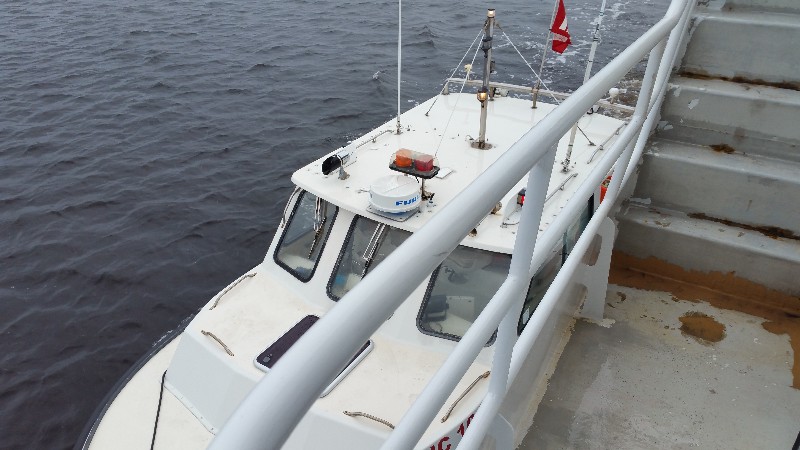 Towed this morning by TowBoatUS Oriental from the Oriental Town Dock to Deaton Yacht Service on Whittaker Creek Oriental, NC.
Our position is
N35°01.943', W076°41.064'
.


Posted at 10:07 AM


CT to FL Day 15
Layover Oriental, NC

Hanging at town dock... will be towed to Deaton Yacht Service Whittaker Creek on Monday


Posted at 9:55 AM


CT to FL Day 14
Layover Oriental, NC

We delayed our departure this morning so that Susan could visit the farmer's market that opens at 0800 here in Oriental. The area that the farmer's market sets up was only a few hundred feet from the town dock and at 0800 there was one person setting up... Susan went down to check it out and soon returned. The market did not start till 0900 in the winter... so we decided not to wait and go ahead get underway.
It was a good idea but the starboard engine would not turn over... same engine that we had trouble with 2 days ago... but it seemed different today... it appeared locked up hard.
I did a little research and found that there was a Yanmar service dealer here in Oriental... Deaton Yacht Services... I gave them a call and the owner John Deaton came out in a few minutes and took a look at things... a lot of possibilities but nothing definitive other than we were not going anywhere today. He had no service technicians working on Saturday and he was on call today... Deaton Yacht Services is also TowBoatUS Oriental... :)
So, the plan at this point is wait here at the Oriental Town Dock till Monday morning and we will move SAILS to their boat yard on Whitaker Creek... a couple of miles from our current location.
Since our location at the town dock is very tight they are going to come over with a towboat and assist us in getting away from the dock and turned around. We can then go to the boat yard on one engine.
So, we are here in Oriental till Monday when we move to Deaton yacht Service on Whitaker Creek


Posted at 9:46 AM